10% Off
.
Stock Clearance
Don't miss out on some great bargains in our stock clearance.
No Deposit
Finance Available
On selected photographic equipment.
60% OFF Selected Kenko UV Filters
40% OFF Selected Kenko ND Filters
Save money with voucher codes
Make a saving on a selection of great products from across the Wex range with our regularly updated discount voucher codes. These are time-limited offers so be sure not to miss out!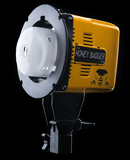 New
Latest Products
Find the latest additions to our site, whatever they may be.
Upgrade Offers
Realise the value of your unwanted equipment.