Wex Charity of the year 2017
Our Chosen Charity of the Year 2017

It is thought that one in four of us will experience mental health problems in our lifetimes, and with suicide being one of the leading cause of deaths for under 40 in the UK, it's time to remove the stigma behind issues we face regarding mental health.
This is why the team at Wex have committed to raise money for our chosen charity of 2017, Norwich & Central Norfolk Mind. We do this in many ways, including staff auctions, public events, Norwich 100 Bike Ride, Norwich 10K, and good old fashioned bake sales. Our fundraising target this year is £7500, but importantly, we also want to raise awareness for this very deserving charity and give a little extra.
On October 3rd 2017, we conducted a free photography workshop for service users of Mind at the Wellbeing Service in Norwich. For more information about Wellbeing, visit: https://www.wellbeingnands.co.uk/.
Norwich & Central Norfolk Mind is the leading mental health charity in Norfolk and is affiliated to the national Mind charity. Norwich & Central Norfolk Mind was established in 1966 by a group of people who wanted to greatly improve mental health care in Norfolk. Mind exists to provide excellent care and support for people with, and at risk of, mental health problems. They aim to support any person living in Norwich or Central Norfolk with mental health issues and provide services to approximately 2,500 people each year. The charity employs nearly 70 people across 17 programme areas. Further details may be found on the Norwich Mind website: http://www.norwichmind.org.uk.
Norwich Mind is a registered charity (no. 1118449) and a registered company (no. 05729028) in England
Target
£7,500
£

9,012.65

raised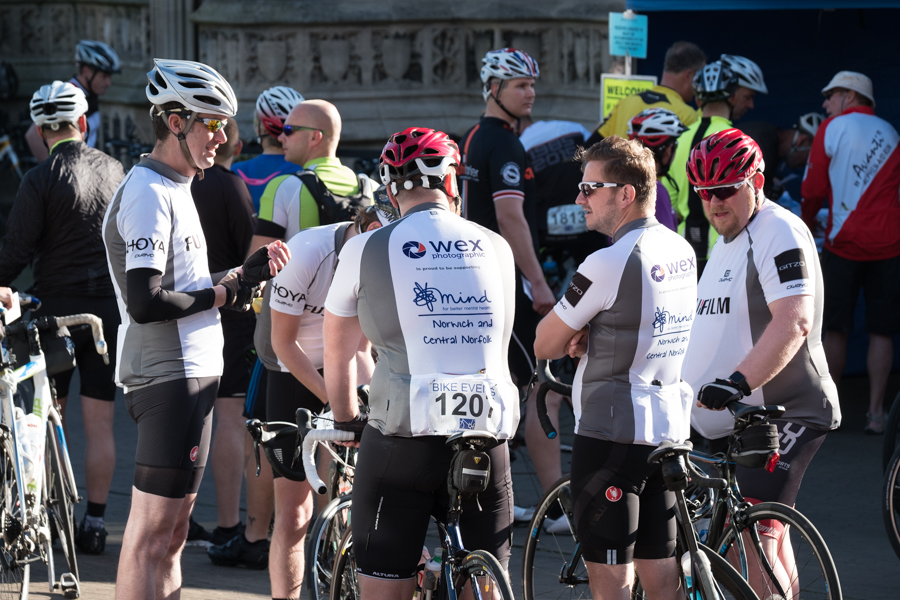 Wex colleagues embarked on a 100 mile bike ride around Norfolk as part of Norwich 100