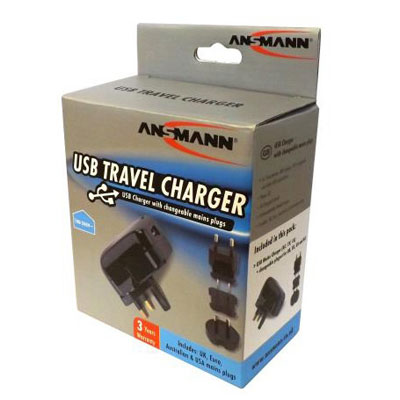 Ansmann USB Charger Traveller

Usually available in 5-7 days

This product is not currently in stock, but is usually available from our supplier within 5-7 days of your order being placed.
Usually available in 5-7 days
The Ansmann USB Traveller is a high quality USB charger for travel and home use. The charger is ideal for use with Smartphones, MP3 players, GPS navigation devices and other USB application. There is a red LED to show the power is on and it is protected against short circuit and has automatic over-load cut-off. The USB output voltage is 5V DC with current of 1A max. Input voltage is 100-240V AC. More
1x Ansmann USB Charger Traveller Sorry, there are no more available.