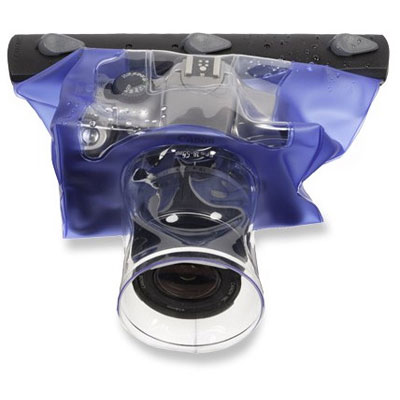 Aquapac DSLR Camera Case

Usually available in 5-7 days

This product is not currently in stock, but is usually available from our supplier within 5-7 days of your order being placed.
Usually available in 5-7 days
This case will fit most SLR cameras with a standard. Supplied with detachable, adjustable shoulder strap.It's ideal for taking with you to the beach or on boat trips... or even just on rainy days! The case is waterproof to 5m, and also acts as a floatation device for your camera, should it get dropped into the water. Photo quality is excellent, thanks to the ultra-clear optical quality LENZFLEX ... More
1x Aquapac DSLR Camera Case Sorry, there are no more available.