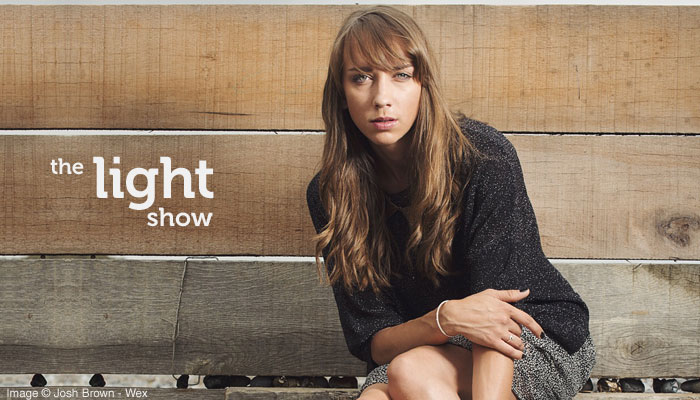 Wex is excited to announce its third Light Show, answering all your lighting questions in one place!
The Light Show will provide you with everything you need to know about the world of lighting, from off camera flash and triggers to professional studio kits, softboxes and umbrellas. There's something for everyone.
The day brings together a superb mix of the latest gear, show-day deals, expert advice, engaging demonstrations and exclusive competitions. At the show this year will be representatives from all the key lighting brands including Bowens, Elinchrom, Interfit, Lastolite, PocketWizard, Profoto, Rotolight, Sekonic and Westcott.
There will also be an excellent range of talks throughout the afternoon on a range of subjects and equipment, each with the support of a professional model. Details of which, with opportunities to book can be found below.
Whether you want advice on how to light your friends and family, setup a professional studio shoot or get the most from your images in low light, the Showroom is the place to be this October. So get there early to grab a bargain and make the most of the day!
Seminars
All seminars will be supported by Kayleigh, professional model from Donovan & Abel Model Management.
12:00 - 12:45: Lighting Your Creativity Seminar with Interfit
Join Interfit Photographic Product Manager Steven Squires for a seminar on Studio Lighting Techniques that are easy to understand and apply. He will be featuring the New Interfit F5 fluorescent light, INT812 48 cm fluorescent ring light and the World Premiere of the NEW! Interfit S1.
13:00 - 13:45: Speedlite To D-Lite Seminar with Elinchrom
There comes a time in every photographers career when the trusty Speedlight just won't cut it. Using Elinchrom's entry level compact, the D-Lite RX ONE, Simon Burfoot will show you what can be achieved straight out of the box. This versatile kit will allow you to take your photography to the next level and change the way you light your subjects forever. He will demonstrate the very clever Elinchrom Skyport Radio Trigger system and show you a couple of set ups that will produce saleable portraits for your clients or amazing portraits of your family and friends. All this from a kit that costs less than the top brand speedlite offerings, can you really afford to miss it?
14:00 - 14:45: LED Lighting using NEO Seminar with Rotolight
Chris Eady L.B.I.P.P. A.M.P.A. from Rotolight will be giving a demonstration on LED continuous lighting for stills photography and how to use the Cinematographic Special CineSFX features of the NEO in your video filming. So whether you shoot stills, video or both, just starting out or experienced this is for you.
Event Information
Event: The Light Show
Date: Saturday 17th October - 10am - 6pm
Location: Wex Showroom, Norwich
Please note that tickets for this event are being made available via Eventbrite. Clicking 'Book now' will take you to the Eventbrite website where you can register for a ticket.