Looking for a Christmas present? Lacking inspiration? We've rounded up some of the most exciting photography products, all of which can be purchased for less than £100.
GoPro Hero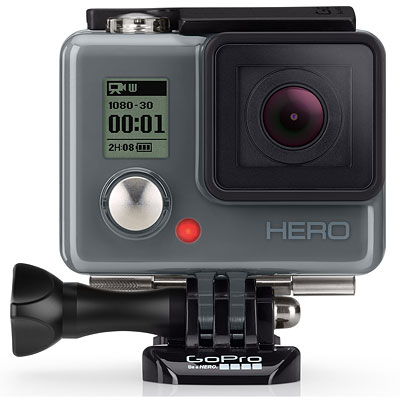 In 2014, GoPro introduced a budget-level version of its wearable and mountable camera, the 'Hero'. Despite its low price, the Hero still offers many of the same features as its more expensive counterparts, such as the rugged casing that is rated fully waterproof down to 40m and new automatic light mode. Features-wise, 5MP still images and 1080p HD video footage at 30fps can be recorded onto a microSD-format card, and while there's no screen for playback or Wi-Fi functionality, the price point makes this model appealing indeed.
Sigma 70-300mm f/4-5.6 DG Macro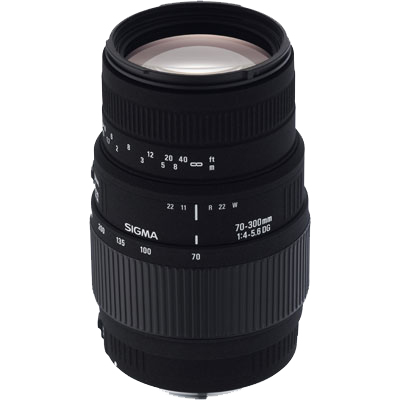 The Sigma 70-300mm f/4-5.6 Macro DG is an affordable and lightweight telephoto zoom lens, with macro capability at a 1:2 reproduction ratio and close focusing down to less than a metre. Using Sigma's signature matt-finish and wide focus and zoom rings, the lens is well built and compact considering the focal range on offer. The lens is enhanced for use with digital cameras thanks to its multi-layer lens coating and is compatible with full-frame and cropped-sensor cameras alike. Available in most SLR lens mounts, including Nikon, Canon, Pentax and Sony.
Canon IXUS 150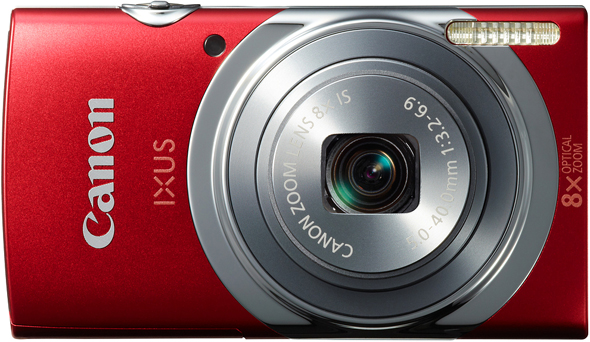 The lightweight compact packs an 8x optical zoom into its slimline body, with a 28mm wideangle that's perfect for everything from group shots through to landscapes. The camera's 16MP sensor promises detail-filled prints, while Image Stablizer and Intelligent IS technologies are on hand to keep images sharp and HD videos stable. And when you want to get creative, you can switch the camera to capture images with a range of effects such as Miniature and Fisheye.
Lensbaby Spark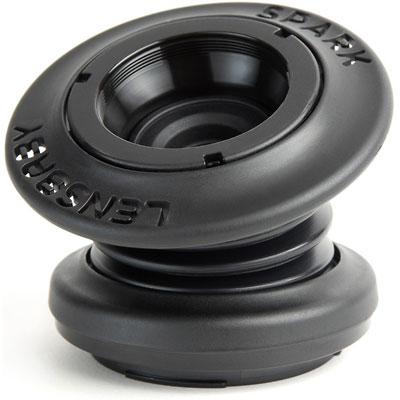 Available in Nikon and Canon SLR lens mounts, the Lensbaby Spark is a fully plastic, fixed 50mm f/5.6 doublet lens. In between its lenses is a flexible tube that can be extended and tilted to distort the focal point and plane in your pictures for wacky out-of-focus effects. Easy to control via its wide front lip but with effects that take practice to master, the Spark is a great way to introduce a fresh style to your photography. The lens also accepts filters and accessories on its 37mm filter thread.
Manfrotto 679B Monopod (with free 234RC head)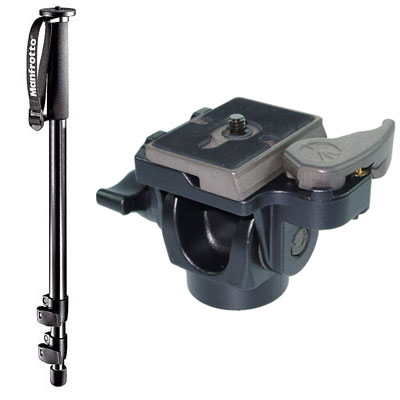 Manfrotto's sturdy 679B monopod features three aluminum leg sections that, when fully extended, offer a maximum height of 157cm. Its rubber grip and wrist strap ensure a firm and secure hold in any weather, while the monopod has a max load capacity of 10kg – more than enough for most camera-and-lens combinations. A well suited companion to the monopod is the free 234RC head, providing a -90º to +90º tilt range.
Tamrac Jazz 83 Backpack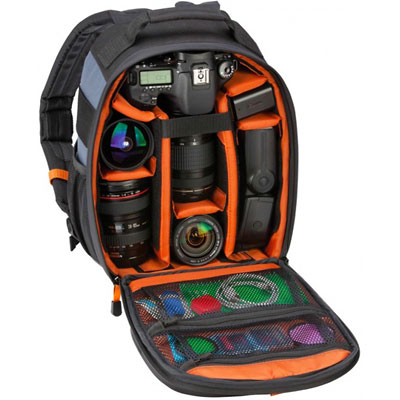 Jazz 83 is the mid-size of three versions of Tamrac's Jazz backpacks, with capacity for a DSLR with lens attached, up to four extra lenses and a flashgun, all in its main compartment. A separate front compartment features mesh and dedicated pockets for small accessories, as well as a foam padded sleeve for a tablet device. The rear of the bag and its shoulder straps are well padded to ensure a comfortable hold for all that kit.
Joby Action Clamp & Gorillapod arm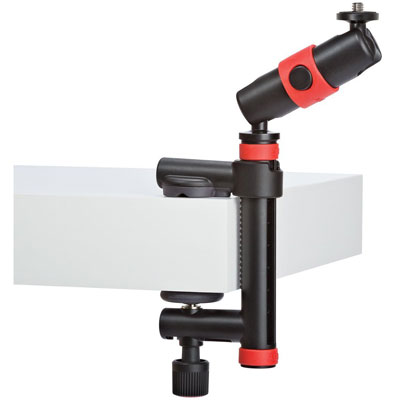 Designed for action cameras with a 1/4-20in tripod mount or a GoPro action camera via the dedicated tripod mount (included), the Joby Gorillapod clamp and arm enables quick and versatile positioning of the camera close to the action. The clamp secures to awkward surfaces such as a fence or railing, while the flexible arm can be attached to either end of the clamp and repositioned. Other mounts are also available for the clamp and arm, such as the Griptight Mount for mobile phones.
Canon Pixma IP7250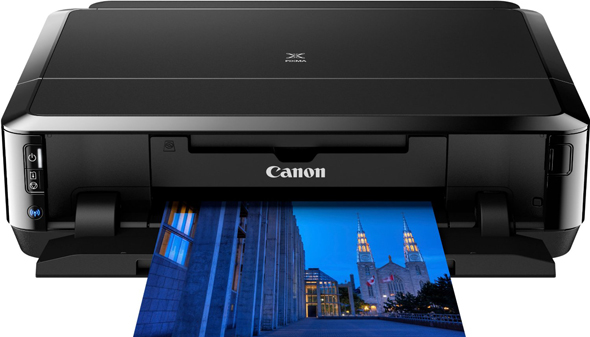 The Canon Pixma iP7250 is a budget-level five-ink photo printer packed with features, such as Direct Disc printing, Auto Duplex for double-sided printing and Wi-Fi connectivity that works with Canon's Easy-PhotoPrint app for printing directly from smartphone and tablet devices. Thanks to a 9600dpi print resolution and 1pl ink droplets, Canon promises precise and photolab-quality prints sized up to A4; and with two fully integrated paper trays, there's no need to switch between plain paper and photo paper.
Manfrotto Pixi Mini Tripod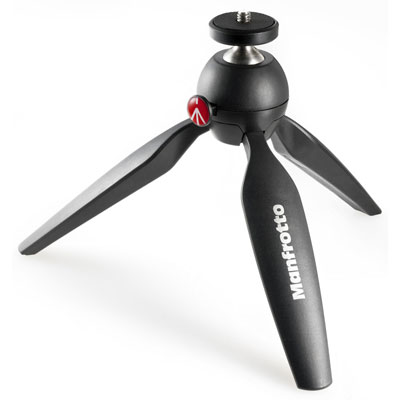 A lightweight and portable camera support, the Manfrotto Pixi Mini Tripod is ideally suited to a compact or Compact System Camera. The tripod is made of plastic and aluminum, while its fixed-length legs provide a height of 13.5cm and fold small enough for the tripod to be slipped into a pocket when not in use. There's also a push-button control for quick repositioning of the head, which itself has a 35º tilt range.
Lomography Konstructor Flash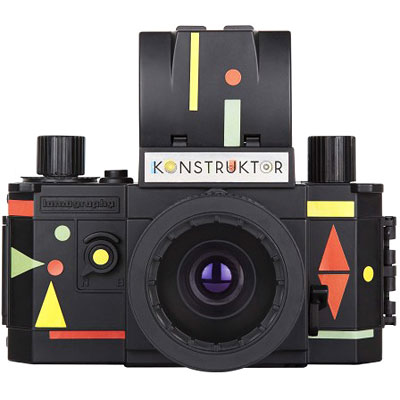 We love a DIY project over Christmas, and what better way to wile away the hours (1-2 hours to be precise) than by building your own camera? The Lomo Konstructor kit provides all you need to construct a 35mm analogue plastic camera. Available in various models and with scope for personalisation using included stickers, the kit is a fun insight into how a camera creates images. The complete camera features a top-down viewfinder and includes a detachable 50mm f/10 lens, as well as a flash-sync terminal.
Nissin Di466 flashgun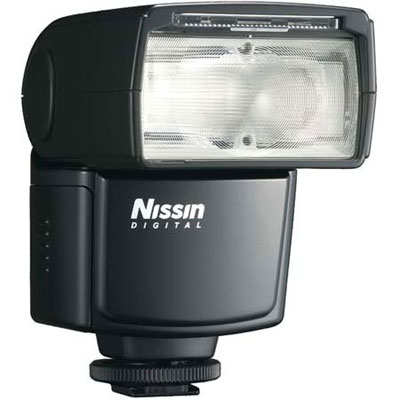 Available in Canon, Nikon and Olympus/ Panasonic Four Thirds flash mounts, the Nissin Di466 is a compact-sized flashgun with guide number of 33m (at ISO 100), TTL metering and slave functionality. The flash has a zoom head that covers the angle of view of lenses, ranging from 24-105mm approx (equivalent), while the head can be tilted from 0-90º and features a rail that accepts colour filters. Powered by four AA batteries, the Di466 boasts a fast recycle time of approximately four seconds.
Black Rapid RS-7 Strap with FastenR-3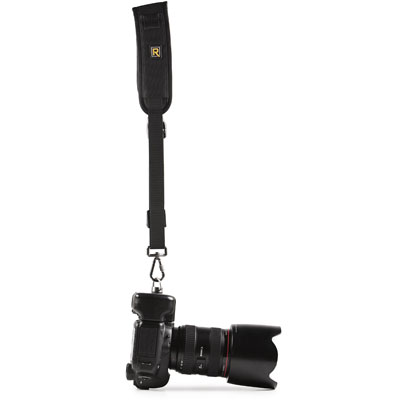 The RS-7 is a durable and modular single shoulder camera strap worn across the chest, featuring an ergonomic curved design and well-padded shoulder. The strap attaches directly to a camera's tripod bush socket via the FastenR-3, and can keep the camera in place between two lockable stoppers along the strap. A quick 'glide' motion up the strap brings the camera from your hip to your eye, while optional accessories can also be attached to the strap.
Lowepro Exchange Messenger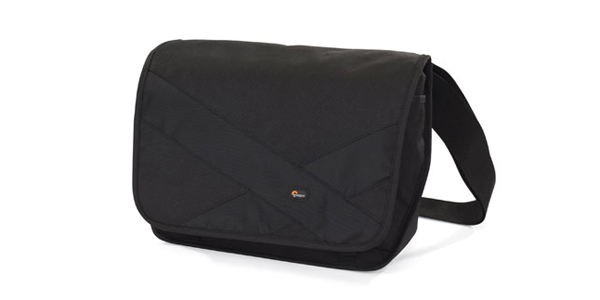 At less than £20 this bag is an absolute steal. It happily fits a small DSLR and lens, together with an additional lens or flashgun, and still leaves enough room for small accessories in the main compartment and front pockets. The inside can also be customised with the supplied dividers, so that you can tailor it to best fit your equipment.
Interfit Bubble Level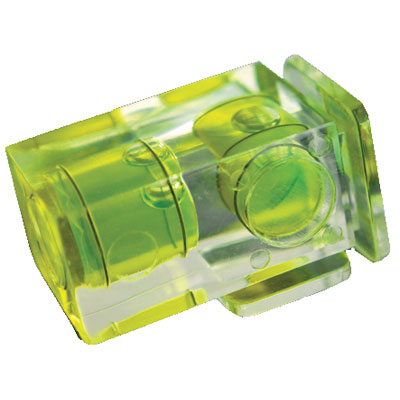 Aimed at landscape and architecture photographers, the two-way Interfit bubble level fits onto a standard camera hotshoe and can be used in horizontal or vertical orientation to indicate whether the camera is levelled correctly with the horizon. A great stocking filler, it takes up virtually no extra space in a kit bag and can easily save the photographer time in post-production.
Wacom Intuos Creative Pen and Touch Graphics Tablet (small)

Formerly known as 'Bamboo', Wacom's Intuos Pen & Touch small graphics tablet provides an active 6x4in area for you to sketch, be it directly onto photos or creating new projects on your computer. Compatible with Windows and Mac, the sleek-looking device is connected via USB or wirelessly via a wireless accessory kit (not included). The included Creative Stylus Pen features 1024 pressure levels for a natural feel to your digital sketching, while the touch functionality of the tablet enables it to be used much like a trackpad.
Giottos GT9223-5011N tripod kit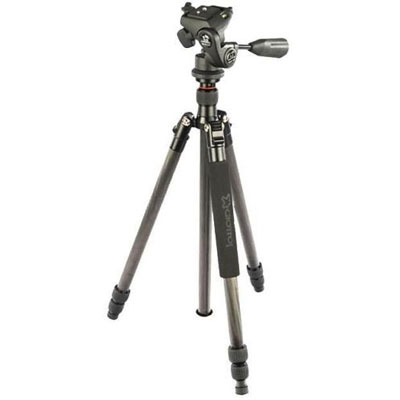 At 1.4kg and with a folded height of 51cm, this lightweight and compact tripod kit is an ideal travel companion. Its maximum load capacity of 4kg is sufficient to support most camera setups, but it's perhaps more ideally suited to a mid-size DSLR setup or smaller. The three-section legs offer a max reach of 145cm and the kit includes a three-way pan-and-tilt head.
SanDisk 32GB Extreme 60MB/Sec SDHC Card – Twin Pack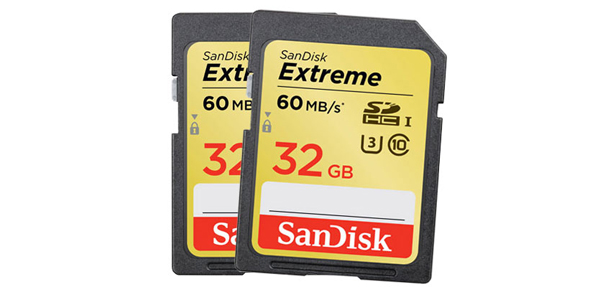 Sandisk's Extreme range of cards sits in the middle of Sandisk's five SD card line up, with the Extreme SDHC Class 10 UHS-I cards offering read speeds up to 60MB/sec and write speeds of up to 40MB/sec. Sandisk has tested this card to be waterproof, shockproof and even X-ray proof, meaning it can be used in a variety of situations with confidence.
Metz LED-480 Mecalight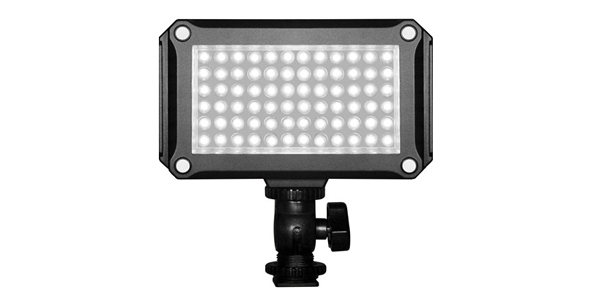 A petite and robust LED light panel, the Metz LED-480 Mecalight slots onto a camera's hotshoe and is packed with 72 LED lights, sufficient to illuminate close-up subjects. The light source is powered by four AA batteries, is dimmable between 0-100% and has a 5600K colour temperature. Both a diffuser and a 3200K light filter are included and snap on quickly via the magnetic holders, while tripod bush sockets on three sides make the panel modular with other light panels.
Seagate 3TB Backup Plus USB 3.0 desktop drive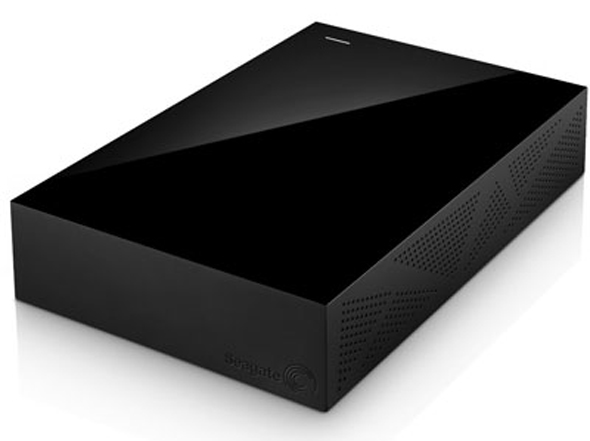 Being USB 3.0 enabled and with capacities between 2-5TB, the Seagate Backup Plus is a capacious and fast desktop external hard drive. At less than £100, the 3TB version here is a bit of a steal too. Features-wise, the drive comes preloaded with Dashboard backup software offering three functions: PC/ Mac Backup, Mobile Backup and Social Backup, while driver software means the drive works with both Mac and Windows without reformatting.
X-Rite Colormunki Smile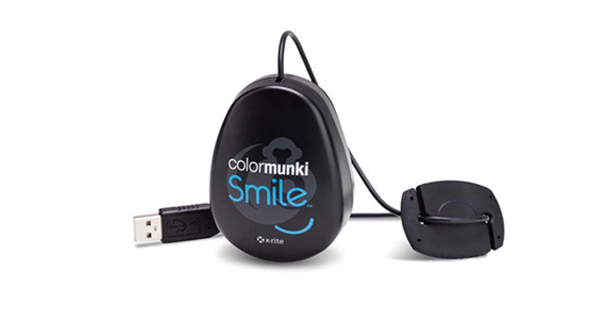 Colour display varies from monitor to monitor and shifts on the same monitor over time. Colormunki Smile is a no-fuss solution to ensure your computer monitor or laptop is displaying the correct colours and contrast. Once the device is connected via USB, you simply follow on-screen instructions using the included software – a process that considers the ambient light the screen is being viewed under – before the device calibrates the monitor to display images as it should.
About the Author
After achieving a first-class BA in Photography at the University of Creative Arts, Rochester, Tim has worked primarily as a wedding photographer and cameraman, but enjoys every kind of photography. Since May 2010, he has worked for Amateur Photographer magazine as the Deputy Technical Editor, writing everything from camera reviews to advice on good photographic practices. Currently, he is freelancing in the photo industry. You can view more of his work here.
Related articles