There are dozens of amazing lenses for Nikon users, and plenty you can grab for affordable prices! Here are our favourites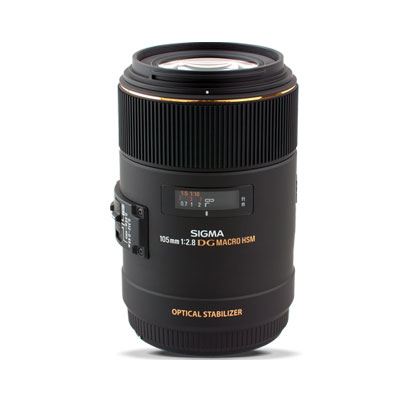 If you're lucky enough to be using a Nikon DSLR then you're surely aware of all the fantastic lenses that are available for you, no matter whether you're using a DX- or FX-format camera. Of course, with such choice available, it can be difficult to sort through to find which lenses are best for you, at prices you can afford.
That's why we're here to help! We've compiled a list of the best lenses available for Nikon users right now, at prices that won't be too hard on your wallet. Without further ado, let's get started...
The built-in Silent Wave Motor of this wide-angle prime gives it fast and silent autofocus, making this lens a perfect complement to any DX-format Nikon DSLR. While it's designed for the APS-C DX cameras, it can also be used with full-frame FX-format DSLRs too. Compact and lightweight, with an impressively wide f/1.8 maximum aperture that makes it perfect for portraits and low-light work. Like many Nikkor lenses, the 35mm f/1.8 also offers quick switching from automatic to manual focusing, simply by turning the focusing ring on the barrel, and it also utilises a rear focusing system that means the length of the lens does not change while it's focusing.
Nikon 35mm f1.8 G AF-S DX Lens
A "nifty fifty" lens makes a great companion for street and travel photography, offering as it does a field of view roughly equivalent to that of the human eye. This 50mm optic from Nikon, compatible with FX and DX cameras, is perfect for a day's travel snapping, its f/1.8 maximum aperture providing the tools to create shallow depths of field and keep shooting in challenging light. Nikon has also included its Super Integrated Coating, which enhances light transmission efficiency and reduces flare, while an internal aspherical lens element eliminates optical aberrations, ensuring resultant images that are sharp from corner to corner.
Nikon 50mm f1.8 G AF-S Lens
With a 1:1 reproduction ratio, this is a "true" macro lens for DX-format cameras, producing an equivalent focal length of about 60mm. You can reproduce the tiniest subjects in fantastic detail thanks to the 16.3cm close focusing distance, while the lens also functions as a good choice for portraiture and everyday work, making it a strong all-rounder to fix to the front of your camera. With a price tag that's extremely easy on the wallet, this lens provides a great deal of bang for your buck and is a very worthy purchase for Nikon users.
Nikon 40mm f2.8 G AF-S DX Micro Lens
This ultra-portable zoom is perfect for getting a wider perspective on subjects like landscapes and architecture thanks to its wide zoom range. The minimum close focusing distance of 0.22m expands its utility further by also allowing you to get close to your subjects, and the compact design of the lens makes it a great compliment for Nikon's smaller DX-format DSLRs. The full compatibility of this lens varies from camera to camera -- we'd recommend you check on our product page whether it'll fully work with your camera before taking the plunge.
Nikon 10-20mm f4.5-5.6 G AF-P DX VR Nikkor Lens
The ultra-high-quality internal optical construction of this lens gives it impressive resolving power -- a combination of one (Special Low Dispersion) SLD and two ELD (Extraordinary Low Dispersion) glass elements means the images it produces are free from aberrations and sharp as a tack from corner to corner. A powerful tool for architecture photography, this ultra-wide lens also comes sporting a Hyper Sonic Motor for faster, more accurate autofocus, and its minimum focusing distance of 24cm lets you get nice and close to your subjects if so desired.
Sigma 10-20mm F3.5 EX DC HSM Lens - Nikon Fit
A true macro lens with a telephoto focal length -- what's not to like?! Indeed, this sharp prime from Sigma checks off a lot of the boxes on any prospective Nikon photographer's likely list of wants, and that's without mentioning the extremely reasonable price! There's a nine-bladed diaphragm for smooth defocused areas and beautiful bokeh, a close focusing distance of just 14.2cm, a comprehensively engineered internal construction for exceptional optical performance, an optical stabiliser providing a four-stop camera-shake advantage, and a Hyper Sonic Motor for high-speed autofocus. That'd be an impressive feature-set for any lens -- for one at this reasonable a price, it practically beggars belief!
Sigma 105mm f2.8 Macro EX DG OS HSM - Nikon Fit
Joining Sigma's prestige Art line of high-performance, high-quality optics, the 50mm f1.4 DG HSM Art for Nikon is well-suited for both stills and video, boasting a large maximum aperture and a fast focusing system aided by the Hyper Sonic Motor. Its optical construction of 13 elements in eight groups is bolstered by Special Low Dispersion glass for superior performance, ensuring that images are as sharp as possible right to the edges of their frames. Perfect for travel and street photography in particular, this lens is compatible with full-frame and APS-C Nikon cameras, and it this great price it's worth it for everyone.
Sigma 50mm f1.4 DG HSM Art - Nikon Fit
About the Author
Jon Stapley is a professional journalist with a wealth of experience in a number of photography titles including Amateur Photographer, Digital Camera World and What Digital Camera. See more of his writing on Jon's author page.
Related articles