The best lenses available for your Panasonic camera – at the best prices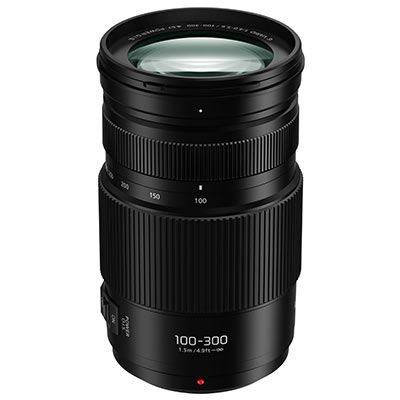 If you're one of the many people who has taken advantage of Panasonic's fantastic Lumix cameras, with fast focusing, sophisticated 4K and lightweight bodies, then congratulations! You're in great company, and you have access to a fantastic system of lenses. We've put together a guide to some of the best you can get hold of right now without spending a fortune.
Bear in mind that if you have a Panasonic Lumix camera with a Micro Four Thirds sensor then you also have access to the full complement of lenses across the system – take a look as well at our picks of affordable lenses for Olympus users, which you'll also be able to take advantage of.
For now though, let's get to the Panasonic lenses!
Providing a full-frame equivalent focal length of 50mm when mounted on a Micro Four Thirds camera, this wide-angle prime from Panasonic is a good choice for creative portraits and street work. It's good and fast thanks to its f/1.7 maximum aperture, which is great for low-light handheld shooting and shallow depth of field, and you can also get nice and close to your subjects thanks to the 0.25m close focusing distance. If your Panasonic camera has the capability, this lens can also take advantage of 240fps sensor drive to deliver incredibly fast autofocus, ensuring you'll never miss a moment even when shooting fast action. Focusing action is also silent, meaning the lens is a good choice for video.
Panasonic 25mm f1.7 LUMIX G ASPH Black Lens - Micro Four Thirds Fit
Alternatively, why not go even wider? This Panasonic optic offers many of the same advantages as its 25mm cousin, including the f/1.7 maximum aperture, but at a wider angle that's great for landscapes, architecture, interiors, products, street work and more. The seven-bladed aperture allows the lens to produce attractive bokeh, working in conjunction with that wide maximum aperture, and the internal design incorporates two aspherical elements in order to deliver superb optical performance with minimal chromatic aberration. This pancake lens is also ultra-portable, making it perfect for travel.
Panasonic 20mm f1.7 LUMIX G II ASPH G Micro Four Thirds Lens
The minimum focusing distance of this macro lens is just 0.105m, and thanks to its 60mm equivalent focal length, it's also good for everyday all-purpose use. Panasonic has managed to find room for its Mega OIS (Optical Image Stabilisation) system and 240fps drive compatibility, making the lens a handy tool in practically all shooting circumstances. Whether you're running and gunning while shooting handheld, or painstakingly setting up tripod-mounted shots for macro focus stacking, this lens makes for a fantastic partner. Also worth noting – with a 1:1 reproduction ratio, this is a "true" macro lens.
Panasonic 30mm f2.8 Macro LUMIX G ASPH MEGA OIS Lens
With an equivalent focal length of 85mm, this lens can operate as a capable mid-telephoto, great for portraiture but really capable of pretty much anything. A maximum aperture of f/1.7 is a lovely thing to have on a lens with this kind of reach, and the 240fps drive compatibility means it'll also keep up with fast action cameras and swift subjects. Handily, the optical image stabiliser has been included as well, and when you also factor in the minimum focusing distance of 0.31m you're looking at a very complete package indeed. Tough to argue with this one, especially for the reasonable price – any Panasonic user, or any Micro Four Thirds user at all for that matter, can potentially find a home for this lens.
Panasonic 42.5mm f1.7 LUMIX G ASPH POWER OIS Lens - Black
Boasting a sophisticated internal construction consisting of nine elements in seven groups, with three aspherical lenses, this wide-angle prime produces tack-sharp images from edge to edge, right the way through its focusing range. One of many Panasonic lenses to bear the Leica branding, this fast, lightweight prime provides superior sharpness as well as smooth focusing and precise, tactile control, wrapped up in a durable all-metal body. Normally the price for owning something with "Leica" written on it is astronomical, however this lens is available at a much more reasonable cost. Make sure you don't miss out!
Panasonic 15mm f1.7 Leica Summilux DG ASPH Micro Four Thirds Lens - Black
Another lens built to Leica's strict, exacting standards, this 50mm-equivalent optic has an impressive maximum aperture of f/1.4 making it fantastic for low-light shooting and portrait work as well as all the general-purpose photography you might expect from such a focal length. Its construction includes an Ultra High Refractive index lens and Nano Surface Coating Technology, meaning you can be sure your images will be free from flare and ghosting.
Panasonic 25mm f1.4 Leica DG Summilux Micro Four Thirds lens
And finally, it's time to bring out the big guns. This long telephoto zoom offers an equivalent focal range of 200-600mm, making it well-suited for capturing wildlife images at great distances from subjects. Able to take full advantage of Panasonic's 240fps drive autofocus system, this lens also takes advantages of the latest developments in high-speed frame analysis, meaning its AF tracking performance is significantly improved. Fast-moving subjects are no problem at all. The amount of tech you get in here for the price is really impressive, and any serious Panasonic user owes it to themselves to check this lens out.
Panasonic 100-300mm f4.0-5.6 II LUMIX G Vario Lens
About the Author
Jon Stapley is a professional journalist with a wealth of experience on a number of photography titles including Amateur Photographer, Digital Camera World and What Digital Camera. See more of his writing on Jon's author page.
Related articles