We run through the best Sony E-mount lenses available for the best prices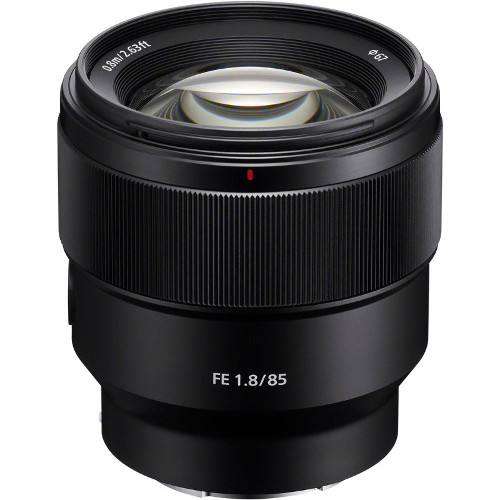 Using Sony's E-mount system gives you access not only to an abundance of impressive cameras but also loads of of top-quality lenses. Different Sony cameras specialise in different things, from ultra-high resolution to super-fast shooting, and whatever you need your camera to do, you'll find multiple lenses to suit you.
The best part is that you don't need to spend a fortune to get hold of these lenses. Here we've cultivated a selection of Sony E-Mount lenses that are easy on the wallet and guaranteed to produce top-notch results.
Let's get cracking...
First up, it's the obligatory nifty-fifty! Any photographer can benefit from having this standard-length workhorse in their kit bag, and the FE 50mm f1.8 is no exception – it's a lightweight lens that offers a high level of performance, weighing in at 192g while producing crisp images that are sharp from edge to edge. Its seven-blade circular aperture allows it to produce aesthetically pleasing defocused areas and beautiful bokeh, while its optical design includes a high-precision aspherical element to minimise distortions and aberrations.
The FE 50mm lens is compatible with both full-frame and APS-C Sony E-mount cameras – with the latter, it'll produce a field of view equivalent to 75mm in full-frame terms.
For wider work, this prime lens will fit Sony's APS-C E-mount cameras such as the A6400. Its generous f/1.8 maximum aperture makes it useful for portraits and low-light work, while that wide focal length also expands its utility to landscapes and architecture work. Also on board is Sony's Optical SteadyShot image (OSS) image stabilisation system, which allows the lens to deliver crisper, sharper handheld results at slower shutter speeds. A useful all-rounder at an attractive price, Sony's E 35mm is a great choice for APS-C users.
Sony E 35mm f1.8 OSS Lens
This telephoto FE lens will work with full-frame or APS-C E-mount cameras. Combining a wide f/1.8 maximum aperture with a useful mid-telephoto focal length, this lens is a versatile tool that's especially well-suited for portraiture. Extra-low dispersion glass elements help reduce aberrations, while a nine-bladed diaphragm produces attractive bokeh – this lens is also moisture- and dust-resistant and offers a minimum focusing distance of 0.8m. A double linear motor system provides fast autofocus response, while there's also a snappy manual focus system for those who prefer to work that way. Sony has also kept the design streamlined – the lens weighs just 371g, making it a great fit for the comparatively light Alpha 7 cameras.
Finance Available
Sony FE 85mm f1.8 Prime Lens
Sigma's "Art" appellation refers to its highest-quality lenses, boasting outstanding optical engineering for high performance. This 50mm optic is no exception, optimised for both photo and video use. With Sigma's Hyper Sonic Motor on board, it's able to achieve fast autofocus acquisition speeds, while an optical construction that incorporates Special Low Dispersion glass elements produces edge-to-edge sharpness with minimal distortion. It's suited for Sony's full-frame Alpha cameras and is designed to complement any of their specific functions, whether that's the high resolution of the A7R series, the high-quality 4K video of the A7S or the fast shooting of the sports-oriented A9.
Sigma 50mm f1.4 DG HSM Art Lens - Sony E Fit
Now we're getting to the really good stuff. This FE lens developed in conjunction with Zeiss is an outstanding all-rounder, with a useful 55mm focal length that suits a huge range of situations, as well as top-notch Zeiss optical quality that delivers peerless results with every frame. The FE 55mm is a terrific workhorse for general-purpose photography, with a bright f/1.8 maximum aperture and a weather-resistant body that's well-suited for travel and outdoor work. While it's designed for the full-frame bodies, it can also work with APS-C camera, making it a fantastic choice for any Sony E-mount user.
£100 cashback
Sony FE 55mm f1.8 ZA Carl Zeiss Sonnar T* Lens
Another of Sigma's high-quality Art lenses, this wide f/1.4 prime is great for handheld use in a huge variety of situations, even extremely low light. A floating inner focusing system ensures high performance when used close up as well as at distance. The Hyper Sonic Motor provides fast autofocus, however this can be overridden to manual with a simple twist of the focus ring. Sigma has done extensive work to correct all forms of aberration in the lens's design, ensuring tack-sharp performance right to the edges of an image, and there's also Super Multi-Layer Coating to prevent flare and ghosting.
Sigma 35mm f1.4 DG HSM Art Lens - Sony E Fit
The zoom capability of this lens covers a useful standard range, making it another strong all-rounder for working photographers or those who like to shoot with a mind open to various possibilities. It uses an RXD stepping motor for focusing that works in virtual silence, meaning it's also handy for video work, while the minimum close focusing distance is just 0.19m at the wide setting. Relatively lightweight, too, at 550g, this is a useful zoom for the travelling photographer who doesn't like to overpack their kit bag, and it'll work with both Sony's full-frame and APS-C E-mount cameras. Add to that the moisture-resistant construction and the dust-repelling fluorine coating, and you have a durable, reliable lens that won't let you down.
Tamron 28-75mm f2.8 Di III RXD Lens for Sony E
About the Author
Jon Stapley is a professional journalist with a wealth of experience in a number of photography titles including Amateur Photographer, Digital Camera World and What Digital Camera. See more of his writing on Jon's author page.
Related articles