We offer our picks for the best tripods available for less than £150
What are the Best Budget Tripods?
1. Manfrotto Befree One Travel Tripod - Red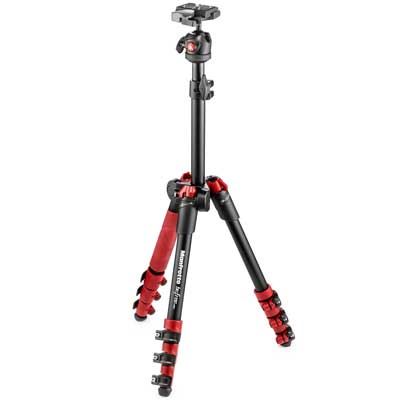 The most compact model in the Befree line, this hand-luggage-friendly option can collapse down to just 32cm but still manages a very respectable height of 130cm at its full extension. With the further advantage of a new aluminium ballhead, sturdy aluminium leg locks and a 2.5kg payload, it will happily support an array of camera and lens combinations, while black and grey options are also available for those not keen on the red finish featured here.
2. Manfrotto PIXI Mini Tripod - Black poo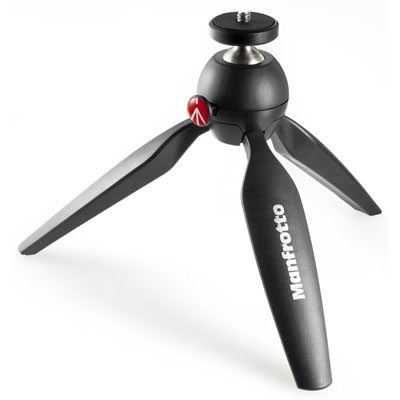 This lightweight and affordable table-top tripod is ideal as a support for compacts and compact system cameras, but with a payload of 1kg you may also want to use it with lightweight DSLRs. Its rubber feet guarantee stability across a range of surfaces, and as a further advantage you can fold the legs into the body and use the setup as a handle when recording video. As if that wasn't enough, the clever push-button mechanism allows you to adjust and lock the ballhead in a single movement.
4. Joby Gorillapod SLR Zoom Tripod plus Ball and Socket Head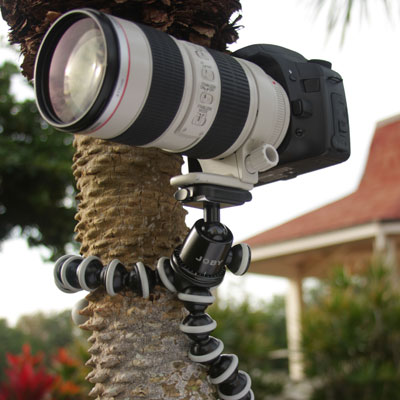 When you need a tripod that isn't a tripod, you get yourself a Gorillapod! Joby's famous grippy camera support attaches to practically any surface, eliminating the need for flat ground, while its attached ball head features 360° panning and 90° tilt, with an adjustment knob to lock it into place. It also incorporates a spirit level to keep your horizons straight and can support up to 3kg of kit. £64.95
5. Manfrotto Compact Light Tripod – Black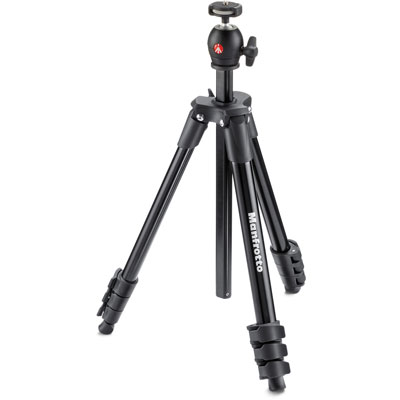 The lightest tripod in the Manfrotto range, with a light price to match, the Compact Light Tripod can manage a maximum payload of 1.5kg and packs down to 38.8cm when transported. It's perfect for your compact camera or CSC, and its built-in ball head with a single adjustment knob is perfect for quick positioning to ensure you don't miss those fleeting moments. £39
Related articles