We look at the best tripods designed specifically for video shooters
What Are the Best Tripods for Video?
1. Manfrotto 500 Twin Aluminium Leg Video System
Manfrotto's 500 Aluminium Leg Video System offers the combination of the twin leg MVT502AM video tripod and the MVH500A fluid video head with 60mm half ball mount to provide a sturdy and smooth-panning videography support. It's designed to be easy to transport, collapsing down to 70cm in length, and its telescopic legs are constructed from dual aluminium tubes. Light but sturdy, the system is ideal for the roaming videographer.
2. Benro A2573F Video Tripod Kit with S4 Head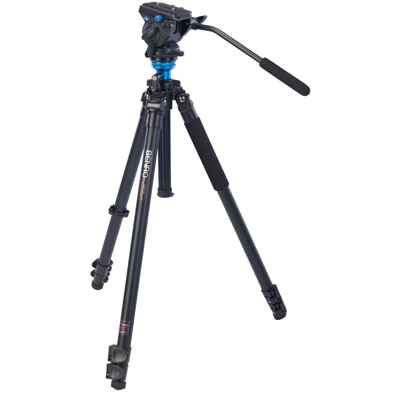 A solid combination kit useful for all videographers, the Benro A2573F Video Tripod Kit can hold up to 4kg in weight and can reach a maximum height of 177cm. The S4 head features a bubble level and extensive controls for tilting and panning, while the tripod's height can be quickly and easily set with the quick-lock leg levers. If you're shooting on uneven ground, you can lock the legs at independent angles to suit the terrain.
3. Sacthler Ace M GS Tripod System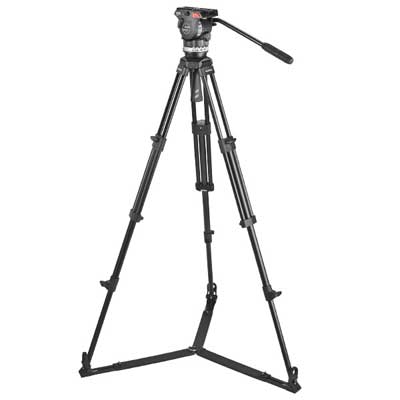 With payload support of up to 4kg, the Scathler Ace M GS system is ideal for DSLRs or small camcorders. The Ace M head is well-engineered for smoothness and stability, with five counterbalance settings, while the system also has a ground-level spreader. Supplied with a soft bag for easy transportation.
4. Miller 3005 Air Tripod System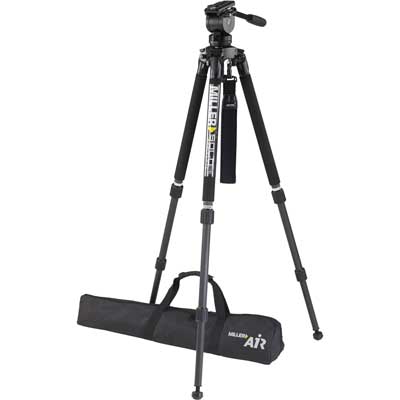 Miller's Air System is designed with an emphasis on lightness – its carbon fibre construction makes it easy to transport. It comes with a diecast Air fluid head that is easy and intuitive to deploy, and combination as a whole is capable of supporting up to 5kg of kit. This makes it ideal for users of DSLRs or small camcorders.
5. Miller 2010 Compass 12 Tripod System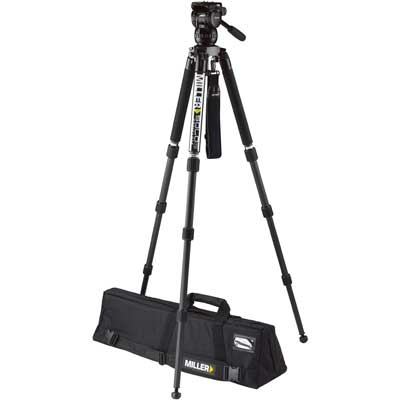 The Miller Compass 12 offers a 75mm bowl fluid head with four counterbalance options and three drag settings on the tilt and pan axes. It's a seriously sturdy system, capable of supporting payloads of up to 10kg, and its 3-section carbon fibre legs are capable of reaching a maximum height of 2040mm
.
Related articles