Want to see and photograph the planets and stars? These are the accessories that will make a real practical difference
Image by eberhard grossgasteiger.
When it comes to photography, there's nothing like the night sky! The skies above us are full of fantastic subjects, glorious celestial objects that are more within our reach than ever, thanks to advances in astronomical technology. Deep-space objects impossibly far away can now be brought into sharp focus with the right technique and a little patience, and even objects in our solar system like our fellow planets can be photographed in more detail than ever before.
What telescopes are best for the night sky?
At Wex, we stock a huge range of fantastic telescopes that are perfect for viewing and photographing the night sky in all its glory. Telescopes range from beginner models at affordable prices to more sophisticated, professional scopes for serious spotters.
If you're looking for your first telescope, our recommendation would be the Celestron Astromaster 114EQ Reflector Telescope. This sophisticated scope is perfect for celestial viewing, powerful enough to bring the moons of Jupiter and the rings of Saturn into sharp focus, as well as producing a clear, powerful image of the moon and the nearer planets such as Mars and Venus.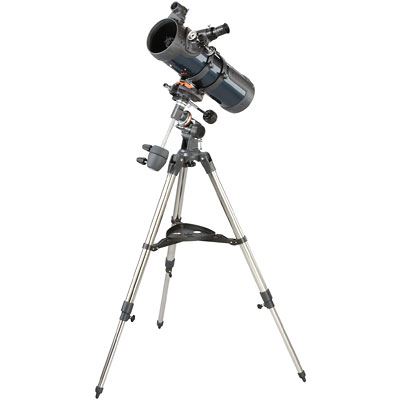 There are also a few other popular telescopes worth looking into for night-sky photography:
Celestron NexStar 4SE Computerised Telescope – this is a more sophisticated telescope with a computerised interface, including the latest state-of-the-art features that help you align the scope correctly to view celestial objects. Its ultra-sturdy steel tripod makes it ideal for astrophotography.
Bresser Solarix-76 Telescope – a fantastic option for users on a budget, the Bresser Solarix-76 is an 'all-in-one' Newtonian telescope package that makes it easy to view objects in our solar system, with a solar filter included that also makes it possible to view the sun.
You may also need an adapter to affix a camera to a telescope, depending on brand. You can browse the range of camera/telescope adapters here.
What camera should I use for night-sky photgraphy?
While any camera can potentially be used for night-sky and astrophotography, it's best to use a high-sensitivity model that can make as much use of the available light as possible.
If possible, it's best to used a specialised astrophotography camera. The Canon EOS Ra is a great example: this is a modified version of the full-frame mirrorless EOS R, incorporating an infrared filter in front of its image sensor which allows for images of the night sky to be produced with impressive detail and clarity.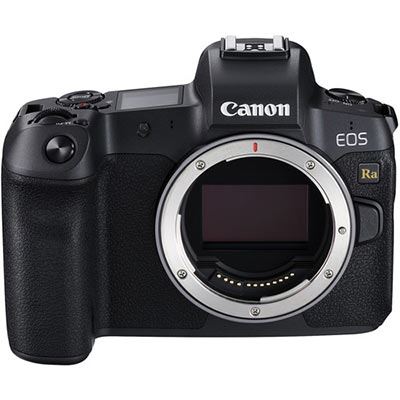 If you don't want a dedicated astrophotography camera, then it's best to pick something with a large sensor (to produce less noise in low light) and a high ISO ceiling. Here are a few picks to get you thinking:
What accessories do I need for night-sky photography?
Even once you've got the essentials, there are still loads of fantastic accessories that can make a real difference in night-sky photography, both in terms of improving your shots and in terms of just making you more comfortable throughout those long nights!
We've compiled a quick run-down of what we reckon are the best, most vital accessories for night photography you can buy right now...
1. Celestron SkyMaster 15x70 Binoculars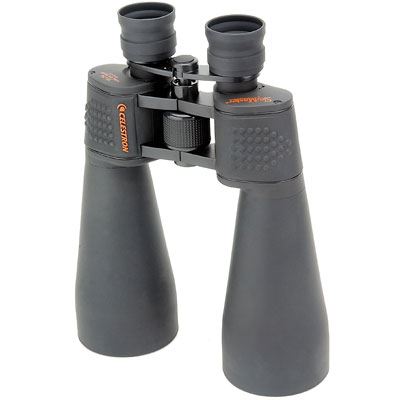 A big part of your astrophotography will be spent scouting, whether that's viewing locations or scouting the sky for the correct positioning before you set up your camera. To that end, a pair of binoculars makes for a great addition to your kit bag.
We'd recommend the Celestron SkyMaster 15x70 Binoculars, which offer 15x magnification and a large 70mm objective lens for maximum brightness even in dark conditions. Protective rubber covering makes the binoculars easy to grip, and a long eye relief means they're even easy to use if you wear glasses.
2. STC Clip Astro filters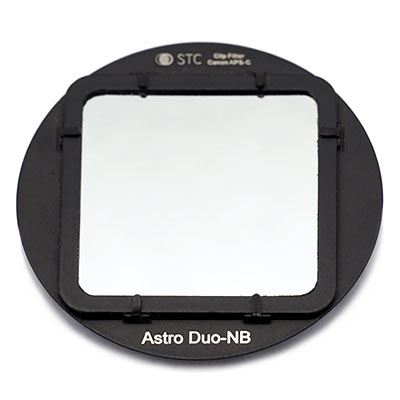 Not all of us are lucky enough to live in an area free from light pollution, and you'll find that there are many sources of unwelcome light that can make astro shooting a challenge. That's why it's worth picking up an STC Clip filter; these are placed between your camera's sensor and lens, and are designed to filter out specific bands of light, resulting in clean and sharp astro images.
3. Philips Astronomy Starter Pack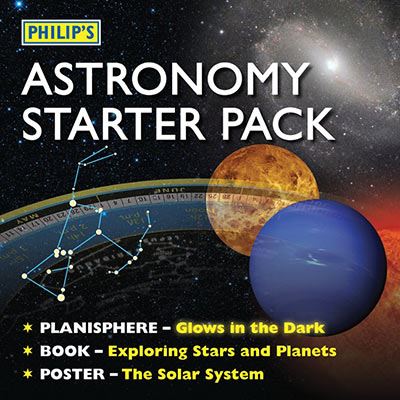 We've all got to start somewhere! If you don't know your Sirius from your Scorpius, then it's a great idea to do a little studying before you head out for a cold night's astro shooting. We'd recommend the Phillips Astronomy Starter Pack as a good way to give yourself a grounding in the astro basics; it's got a glow-in-the-dark planisphere that makes for a fun way to familiarise yourself with constellations, as well as a useful introductory text for getting your head around the various denizens of our galaxy and beyond.
4. Manfrotto Befree GT Carbon Fibre Tripod Kit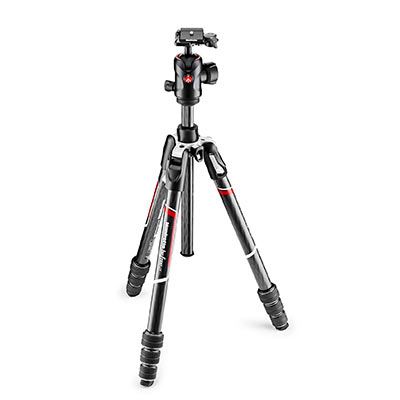 For night photography, you're going to be shooting in the dark, which means you'll be using long shutter speeds, and even the most sophisticated five-axis image stabilisation system won't let you get away with shooting handheld. If you aren't using a telescope with its own built-in tripod, then having a dedicated one for your camera is a must, ideally paired with a good ballhead.
We'd recommend the Manfrotto Befree GT Carbon Fibre Tripod Kit, a superbly portable tripod and ballhead combination that also provides rock-solid stability for setups weighing up to 10kg, with a ballhead that's advanced and intuitive to use.
5. Shutter release
Another vital accessory when shooting long exposures – even the minuscule movement of depressing the shutter button can cause blur and ruin a great shot. A release to trigger your camera remotely is the perfect solution. Even if your camera is Wi-Fi enabled and you can use your smartphone to trigger it, a reliable remote release is an inexpensive and worthwhile backup.
You'll need to pick up the right release for your specific brand of camera, so it's worth looking at the full list to make sure you get something compatible. Click below to find the right remote release for you.
6. Think Tank Hydrophobia Rain Cover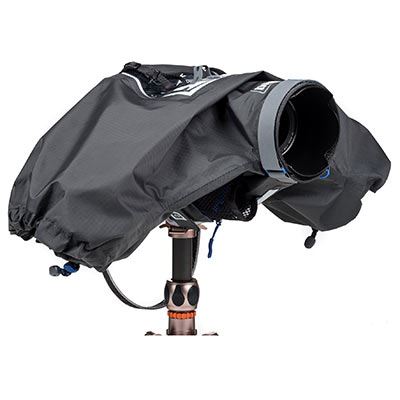 Since you're going to be out for a while, it's good to have some protection if the heavens open. A rain cover will also be useful for keeping your gear safe from the dew and moisture that comes from spending a lot of time outdoors at night.
We'd encourage looking at the Think Tank range of Hydrophobia Rain Covers. These are available for a variety of different camera and lens combinations, and use a polyurethane film to ensure your gear is protected from even the nastiest of downpours.
7. Celestron PowerTank Glow 5000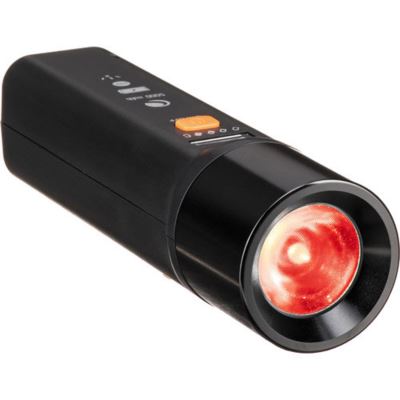 A small torch is a hugely useful thing to have if you're going to be out at night, allowing you to see where you're going to prevent injuries, as well as hunt wiht ease for that pesky dropped lens cap. We'd say the Celestron PowerTank Glow 5000 is a great buy for the simple reason that it's specifically designed for astrophotographers; it emits a red light, allowing you to see in the dark without compromising your night vision.
8. Batteries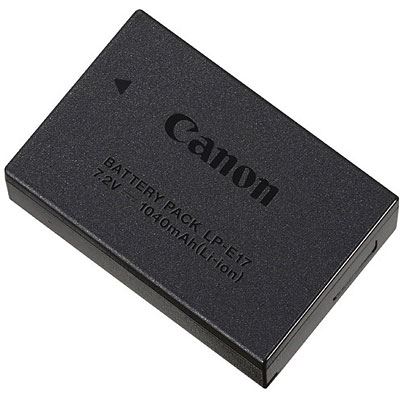 Nights tend to be cold, and this will adversely affect your camera's batteries, meaning they won't last as long. This means you should absolutely be carrying spares so that you don't end up cutting your night short for this most trivial of reasons. It'll also be a good idea to pack some spare AA batteries for your torch and headlamp, and a power bank for your smartphone.
9. Walkstool Comfort 45 L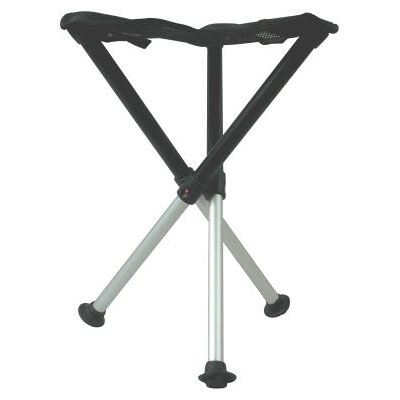 This might not occur to you when planning your shoots, but you're likely going to be waiting around for some time while your camera does its thing, and something to sit on that isn't the bum-dampening grass will be very welcome. A light foldable chair or stool won't add much to your kit's weight and will give your poor knees a rest.
We'd recommend the Walkstool Comfort 45 L, a portable stool with telescopic legs that folds away and comes with its own bag for easy transportation to your location.
10. Páramo Halcon Waterproof Jacket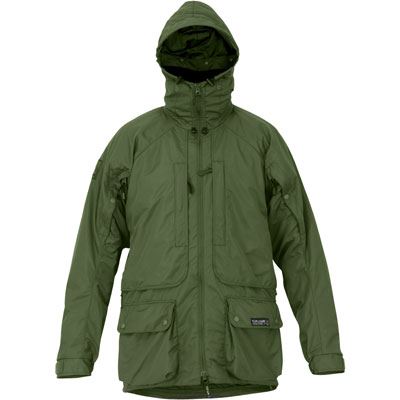 As we mentioned, it's likely going to be cold, so layer up! It's always better to have too many layers than too few, and a good photographer's jacket will also let you carry all your extra accessories like batteries and cards. The Páramo Halcon Waterproof Jacket is a great choice, well-insulated and absolutely stuffed with pockets for extra accessories.
About the Author
Jon Stapley is a professional journalist with a wealth of experience in a number of photography titles including Amateur Photographer, Digital Camera World and What Digital Camera. See more of his writing on Jon's author page.
Related articles