Heading off on an adventure? Here we pick out the best action cameras you can buy right now
The DJI Osmo Action. Image: DJI
The best action cameras are a fantastic thing to have, for any photographer or videographer. Light enough to slip into a pocket, powerful enough to capture fantastic content, and tough enough to stand up to incredible punishment, these are incredible do-it-all cameras. Perfect for adventurous types, the best action cameras are waterproof, shockproof and freezeproof.
Many these days capture 4K video and high-quality stills, giving you a range of options for what you shoot. Recent models have also started to include stabilisation software, for smoother footage and sharper stills, and many also have Wi-Fi or Bluetooth connectivity that allows them to hook up to a smart device for file transfer or even remote control.
There are loads of great action cameras out there from manufacturers like DJI, Sony, Insta360 and more. Some use the standard wide-angle lens that is often associated with action cameras, while others can shoot 360-degree content for truly immersing the viewer. We've included a broad swathe of types in our guide to the best action cameras you can get right now.
To help you navigate the world of action cameras, we've divided our guide up into sections. Click the headings below to jump straight to your section of choice.
Best action camera on the market – this is what we reckon is the best action cam you can buy right now.
Best 4K action cameras – while many action cameras shoot 4K these days, we'd pick these cameras out for those who want to focus on this.
Best action camera for a motorcycle – this is our pick for the best action camera to use for hair-rising handlebar videos.
Best cheap action cameras – here we pick the best action cameras for those working on a limited budget.
Action cameras that take the best pictures – want to make unforgettable shots? These action cameras will produce the finest, most detailed and vivid images.
As you can see, there's lots to get through. So let's jump straight into the best action cameras you can buy right now...
What is the best action camera on the market?
1. DJI Osmo Action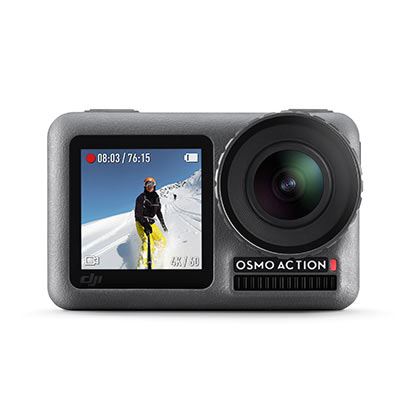 What is it? One of the best do-it-all action cameras, with a dual-screen setup and stabilised 4K/60p HDR video recording.
Why is it the best action camera? The DJI Osmo action does everything! It's a fantastic action camera for taking on your travels or into extreme conditions. Waterproof down to 11m, freezeproof down to -10°C and shockproof against knocks and bumps, it's a hardy companion in practically all situations.
What's really impressive though is the tech on the inside. The DJI Osmo Action is not only capable of shooting 4K HDR video with a frame rate of 60p, but it also has on board the amazing RockSteady stabilisation system that keeps the footage silky smooth, using sophisticated algorithms. The results really have to be seen to be believed, and it's a testament to how well DJI has crafted this camera. Other features include 8x slow motion, a DUal LCD display for vlogging, timelapse mode, custom exposure mode and more. It's one of the finest action cameras ever made, and a delight to use and keep on using.
What is the best 4K action camera?
2. Ricoh Theta Z1 360 4K Camera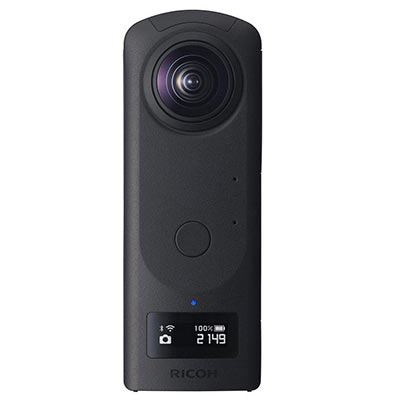 What is it? The flagship camera in the Rich Theta series of 360-degree action cameras, with serious 4K capabilities.
Why is it the best 4K action camera? Using the latest in image stabilisation technology, the Ricoh Theta Z1 360 4K Camera is able to produce super-slick 360-degree videos in pristine 4K. The results from this camera look absolutely incredible, thanks in part to its 1-inch back-illuminated sensor, which is notably larger than the 1/2.3-inch sensors you often find in action cameras.
The camera is capable of capturing 360-degree images in a single shot, making it easier than ever to produce striking and unforgettable 360 content. Support for RAW format and the selectable aperture mechanism also allow the user to take much more manual control over the look of their final image than is usually possible with an action camera.
3. Insta360 ONE R 4K Edition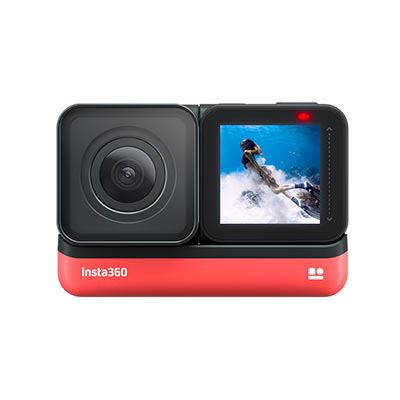 What is it? An action camera designed to allow you to expand your creativity, with a wide-angle mod and swappable touchscreen.
Why is it the best 4K action camera? One of the most interesting things Insta360 has done with action cameras is give them real versatility. So, the modular Insta360 ONE R 4K Edition can be adapted to suit your purposes in a number of ways; it comes with the 4K Wide Angle Mod that can be swapped out for other lens mods with ease. The touchscreen can also be swapped to face forwards or backwards – useful if you want to switch between photographing and vlogging.
There's loads more to get excited about. The Insta360 ONE R 4K Edition has a number of special modes designed to make your images and videos pop, such as Colour Plus. This gives the colours and contrast of your image a punch up for a striking final image. There's also the Auto Framing option, which allows you to make the best of 360 video by automatically selecting the best shots. This algorithm system also works with time lapse, making it even easier to create unforgettable content.
What is the best action camera for a motorcycle?
4. Sony X3000R 4K Action Camera
What is it? A rugged 4K camera equipped with Sony's Optical SteadyShot technology that makes it great for a bouncy motorcycle ride.
Why is it the best action camera for a motorcycle? Equipped to perform in all weathers and conditions, the Sony X3000R 4K Action Camera is a seriously capable piece of kit. As the name implies, it records 4K video, however it can do so at an impressive 100 Mbps bit rate thanks to its BIONZ X image processor. It's also got in-built GPS tracking and a speedometer function, making it an ideal choice for motorcycle POV shooting.
Easy to mount, and compatible with a useful wrist-worn remote control, the Sony X3000R 4K Action Camera makes it easy to get set up and capturing dynamic motorcycle footage. The rugged protection keeps out the weather and guards the camera against knocks and bumps, so you can be sure it'll survive the ride.
What is the best cheap action camera?
5. Feiyutech Ricca Action Camera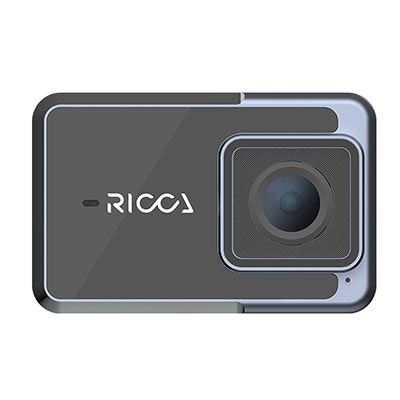 What is it? An award-winning budget action camera that boasts serious chops for the price.
Why is it the best cheap action camera? This 4K action camera may be affordable, but it's also absolutely rammed with cool features. A six-axis image stabilisation system smooths out your footage even in tricky handheld situations, while the back-illuminated CMOS sensor ensures your images and videos look fantastic even at night. The camera boasts a wide, 155-degree field of view, and is built to be tough and capable, able to be submerged in up to 1m of water for up to 30 minutes.
The Ricca supports a number of other handy features, like single-point metering and glare suppression, all of which are designed to make it easier to capture incredible images with this handy portable camera.
6. Insta360 Go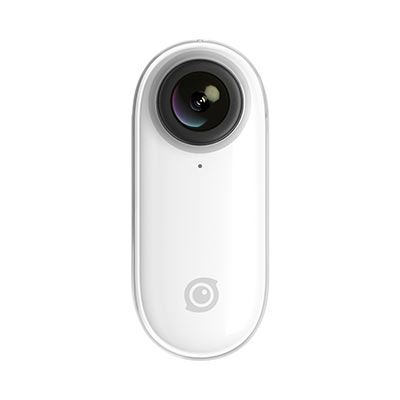 What is it? A lighter than light take-everywhere camera that weighs an unbelievable 20g!
Why is it the best cheap action camera? It may not have the extensive waterproofing or sophisticated video tech of some of the other cameras on this list, but how many of them can say they weigh less than a bag of crisps?! Water-resistant and stabilised, this is a perfect camera to wear around your neck and forget about, capturing a real-life POV with the 9.2MP sensor and F2.1 aperture.
The Insta360 Go has also been fitted with a useful magnetic shell, which combines with various accessories to enable it to be attached to practically any metallic surface. Your options for getting creative are myriad with the Insta360 Go, which is also compatible with both iOS and Android devices for easy sharing of images and videos.
Which action camera takes the best pictures?
7. Sony DSC-RX0 II Premium Compact Camera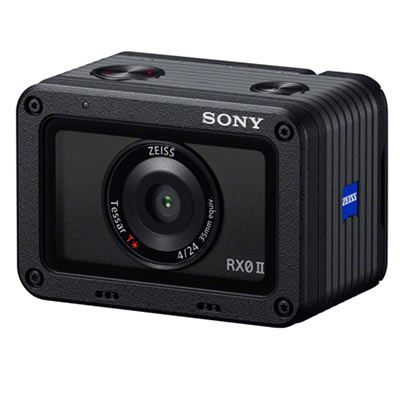 What is it? Premium quality in an action camera's body, the Sony RX0 II captures pristine images in all sorts of conditions.
Why is it the action camera that takes the best pictures? Pair a powerful 1-inch sensor with a Zeiss Tessar T* lens and a pretty powerful imaging combination is what you get in return. The Sony RX0 II is one of the most sophisticated action cameras ever made, capable of recording 4K video internally and housing all its precious innards in an extra super duralumin body that makes it strong but light.
With a close-focusing distance of just 20cm, the RX0 II is super versatile. It also has a Soft Skin effect mode which is useful for smoothing out portraits. The LCD monitor is also capable of tilting upwards 180°, which puts selfies and vlogging in play. Able to be submerged in water down to 10m without a housing and withstand drops of up to 2m, the RX0 II is as tough as it is sophisticated.
8. Insta360 ONE R 1-Inch Edition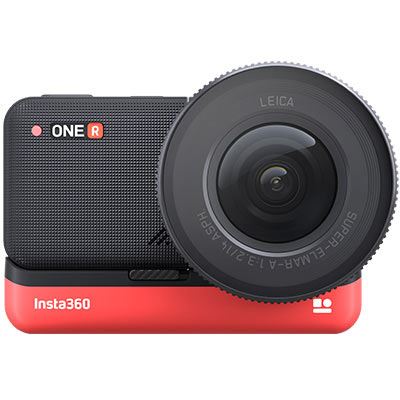 What is it? An action camera with a 1-inch sensor and wide-angle mod, capable of 5.3K capture.
Why is it the action camera that takes the best pictures? There's loads to recommend when it comes to the Insta360 ONE R 1-Inch Edition. Capable of capturing fantastic video and sublime stills, this action camera has impressive features like the FlowState stabilisation algorithm, Auto Timeshift for time-lapses, an AI-powered tracking algorithm, and loads more.
It's a modular camera, so as well as the wide-angle mod that's packaged with it, you can experiment with other mods that specialise in things like 360-degree capture. A useful Night Shot Mode helps you capture images in darker lighting conditions, while there's also Auto Exposure Bracketing to help you nail the shot, every time.
Related articles