See more of the best budget cameras here:
We look at the best easy-on-the-wallet cameras from 2018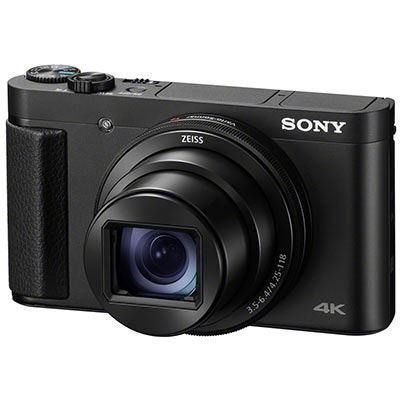 The year 2018 saw a huge slate of fantastic releases, from expensive professional-level cameras to more affordable options, and it's great to see that photography continues to be a hobby that doesn't require spending absolutely loads of money to participate in.

Here we've rounded up a selection of the best affordable cameras that were released in 2018, designed for users who want the best imaging tech possible without blowing their budget. From compacts to DSLRs, starting with the cheapest, and covering a broad range of manufacturers, here are our favourite budget cameras from 2018...

It pays to think beyond digital. The Fujifilm Instax Square S20 is an instant analogue camera that produces small physical prints and comes with 19 filters for creative flexibility. It's much more flexible than the Polaroid cameras of old, equipped with an amazing new motion capture mode that allows the user to capture a short video and then select a single frame from it for the instant print.
Compatible with both white- and black-border square film, the Instax Square S6 is a fantastic way to produce physical copies of your images with real permanence, rather than having them just languishing on hard drives or computers. Produce stylish prints in high quality – the Instax Square S20 makes it easy.
Fujifilm Instax Square SQ20 Hybrid Camera - Beige
A tough camera that doesn't break the bank, the Ricoh WG-60 is waterproof down to 14m, shockproof against falls of up to 1.6m, freeze-proof against temperatures down to -10°C, crushproof against weights up to 100kgf, and built with a solid and airtight body that's fantastically durable and ready for all sorts of adventures. Its back-illuminated CMOS sensor has a resolution of 16MP and is eminently capable in low light, allowing you to get great travel shots in all sorts of conditions.
The high-quality lens on the front of the WG-60 provides a focal range of 28mm to 140mm in full-frame equivalent terms, covering the vast majority of everyday shooting situations you may find yourself in. It also has a macro ring light to assist with close-up shooting, modes specifically designed to augment underwater photography, and Full HD movie shooting, meaning you need never miss a moment.
Also consider: Two other excellent cut-price tough compacts from 2018 – the Panasonic Lumix FT7 and the Fujifilm Finepix XP130.
Ricoh WG-60 Digital Camera - Black
Expanding Canon's range of budget-friendly, entry-level DSLRs, the EOS 4000D is a pleasingly comprehensive entry that doesn't skimp on quality despite its low price point. It's equipped with an 18-megapixel APS-C sensor that produces fantastic images, rich in detail and colour, and it has all the bells and whistles you'd expect from a modern camera – connectivity options such as Wi-Fi, 3fps burst shooting, fast autofocus and more.
It's definitely designed with the new user in mind, featuring a selection of guide modes and tutorials designed to help anyone get up to speed with using it as quickly as possible. Images come out looking just as good as you remember seeing them, and for the budding filmmakers, it's also possible to shoot Full HD movies on the EOS 4000D, making it an extremely solid all-rounder.
Also consider: The Canon EOS 2000D, a companion camera that costs a little more but gives you more resolution, to the tune of 24MP.
Canon EOS 4000D Digital SLR Camera with 18-55mm III Lens
A compact that pairs an impressive 40x optical zoom with a 20.3-megapixel CMOS sensor, the Canon PowerShot SX740 HS very much designed as a do-everything travel camera for those who want both portability and functionality in the same package. It captures movies in high-definition 4K and has the full suite of Wi-Fi and Bluetooth connectivity, and Canon has even found room for 5-axis stabilisation despite the camera's diminutive dimensions.
An amazing travel photography package all around, the Canon PowerShot SX740 HS is designed to help you get the most out of its impressive feature-set, with Zoom Framing Assist that makes it easier to use the zoom lens at its telephoto end, as well as Hybrid Auto that creates a snappy highlight reel from your day's shots – good for quick sharing.
Also consider: The Canon PowerShot SX70 HS, more expensive, but with a longer zoom and DSLR-style handling.
Canon PowerShot SX740 HS Digital Camera - Silver
The latest in Nikon's D3000 series of entry-level DSLRs, the D3500 continues in the fine tradition of blending functionality with useability, providing a great deal of camera tech in a package that won't intimidate the new user. Its easy-to-use Guide Mode helps you get to grips with everything, from the 11-point autofocus system to the 24.2MP APS-C sensor.
Handling is excellent too, with an optical viewfinder and a 921k-dot LCD monitor for composing and reviewing your shots. Burst shoot at up to 5fps, take advantage of Bluetooth connectivity for quick image transfers, capture Full HD video at 60p and more – it's all made as easy as it can be, making this a perfect first-step DSLR.
Nikon D3500 Digital SLR Camera with 18-55mm AF-P Non VR Lens
The latest in GoPro's long line of phenomenally successful HERO action cameras, the HERO7 black introduced HyperSmooth stabilisation to the series, the end results being super polished-looking video for all the kinds of sports and activities GoPro cameras are known for. It'll also shoot 12MP still images and is capable of burst-shooting at up to a whopping 30fps, making it an extremely capable all-rounder for adventurous content creators.
It's got a list of video features as long as your arm – 4K 60p, 2.7K 120p, looping video, time lapse, TimeWarp and more, all of which is delivered super smooth thanks to the astounding 3-axis stabilisation. Control it hands-free with Voice Control, use it in portrait orientation, enjoy advanced noise suppression in your videos and a whole lot more – this is a fantastic tool to expand your creativity on travel and adventure.
Also consider: While the HERO7 Black is already very reasonably priced, if you'd like to save cash and don't mind missing a few features, check out the HERO7 Silver and HERO7 White.
Fujifilm does a great job of making its X-series of mirrorless cameras appeal to all stripes of user, producing not only pro-spec CSCs aimed at seasoned photographers and videographers but also entry-level cameras aimed at first-time and casual users. The inexpensive X-A5 still sports a great feature-set despite its lower price tag, including even 4K video, and it is also kitted out with the retro styling that has been partly responsible for making the X series so popular.
Equipped with a tilting rear screen, an Intelligent Hybrid AF system, built-in Bluetooth and Wi-Fi, Film Simulation modes, a battery life of 450 shots and loads more, the X-A5 is proof of just how much tech you can pack into a small and relatively cheap mirrorless camera. Plus it gives you access to the fantastic selection of X-series lenses, allowing you to truly expand your creativity in all sorts of different directions.
Also consider: The Fujifilm XF10, an affordable compact aping the hugely successful X100 line.
An ideal portable camera for vlogging and travel snaps, the Sony HX99 can shoot up to 10fps continuously and records 4K video with full pixel readout, as well as Full HD video at 120fps for super-slow-motion. Its 24-720mm is a Zeiss model, ensuring superior optical quality, and the camera is equipped with Optical SteadyShot, helping keep its shots blur-free and balanced even when being used handheld.
The rear screen flips 180 degrees, making it extra useful for selfies and vlogging, and it also has touchscreen functionality. A control ring around the lens improves the camera's ergonomics, while it's also capable of RAW shooting, useful for those who like to fine-tune their images in post-production.
Also consider: The HX95, a slightly cheaper version of the HX99, offering essentially the same functionality, just missing the control ring and with no touchscreen functionality.
A great step-up for users of Micro Four Thirds lenses, the Lumix GX9 is a solid enthusiast mirrorless camera. Equipped with a 20.3MP Digital Live MOS sensor and a large 3-inch 1240K-dot articulating touchscreen, it allows for the composing of beautiful, colour-rich and high-quality images. The GX9 shoots 4K video and is equipped with Panasonic's 4K photo modes, which allow the user to extract high-quality stills from 4K footage.

It's impressively connected, with Wi-Fi, Bluetooth and compatibility with the Panasonic Image App for easy image-sharing. Image stabilisation is present and correct too, with a 5-axis system that provides an exposure advantage of up to four stops. Round this all out with a 49-area autofocus system and you've got an impressive mirrorless camera for all occasions and shoots.
Panasonic LUMIX GX9 Digital Camera Body
Which is your favourite budget camera? Did we miss any classics? Let us know!
About the Author
Jon Stapley is a professional journalist with a wealth of experience in a number of photography titles including Amateur Photographer, Digital Camera World and What Digital Camera. See more of his writing on Jon's author page.
Related articles