See more of the best budget video cameras:
We look back at the cameras from 2018 that are perfect for video shooters on a budget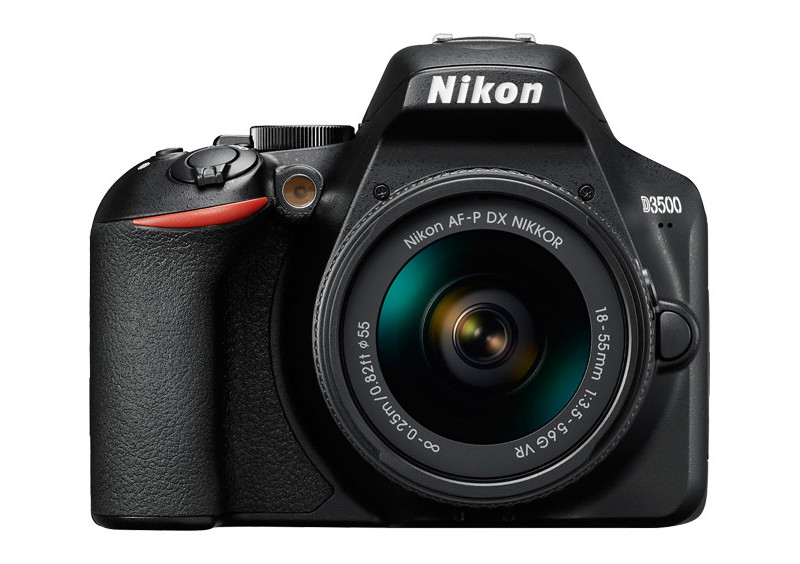 Loads of great cameras made their debut in 2018. Some were expensive, geared towards working professionals, while others were much more affordable and aimed at those working to tight budgets. It was a good year to be a filmmaker on a budget, as loads of great inexpensive cameras with impressive video specs were released.

If you're looking to get set up to shoot video but don't want to spend too much, many of the cameras released in 2018 would suit you perfectly. We've rounded up a few of our favourites here – take a look through and we're sure you'll find a budget video camera that's perfect for you...
This tiny all-in one camera and gimbal from DJI is, yes, completely pocketable. Fantastic fo recording fast-moving action, the Osmo Pocket can shoot 4K UHD video at 60p and at a bitrate of 100Mbps, and thanks to its 3-axis stabilisation system, it will produce footage that's super-smooth even when the user is moving. A 1/2.3" sensor sits behind a lens with an 80-degree angle of view and a maximum aperture of f/2.
The Osmo Pocket is no slouch when it comes to audio, sporting dual microphones that also benefit from noise-cancelling algorithms designed to ensure your audio is as clean as possible. There's also a decent battery in there – DJI says it'll manage an average of about 2 hours of recording time when recording 4K at 30p, which is pretty good by all accounts. This is a great little take-everywhere camera for the run-and-gun filmmaker, and there's even a universal accessory port to allow you to customise it with your own kit. It can also be paired with a waterproof case if the user desires.
For its price, this is a terrific bargain for the adventurous filmmaker.
The latest entry in Nikon's series of entry-level DSLRs for beginners, the D3500 also has a decent enough video spec to be worthy of consideration for the budget filmmaker. It captures Full HD video at 60p, and its generously wide ISO range means it's capable in low light, able to shoot at a maximum of ISO 25,600, which is pretty healthy for a camera at this price point!
It's also got generous battery life, and all the connectivity features you'd expect from a modern DSLR including Wi-Fi and Bluetooth. Buying into Nikon also comes with the advantage of access to F-mount Nikkor lenses – a truly exceptional system of glass with considerable pedigree, with new optics still regularly being released. The high-resolution monitor also makes reviewing your shots a breeze, and the SnapBridge app for iOS and Android makes your camera more connected. There are also handy Guide Modes, making this a solid choice for the starting filmmaker who wants to learn the ropes.
Nikon D3500 Digital SLR Camera with 18-55mm AF-P Non VR Lens
The HERO7 Black arrived with a bang in 2018, boasting a new (for GoPro) innovation in the form of the HyperSmooth 3-axis stabilisation system designed to make video footage as smooth and stable as possible even when the camera is moving. It works well too, making the HERO7 a much more enticing upgrade over the HERO6 than the HERO6 was over the HERO5.
Able to shoot 4K 60p, 2.7K 120p and more, and also equipped with an abundance of extra modes like time-lapse, time warp, looping and others. It retains that GoPro look with a very similar sensor/lens combination to previous models, but adds a level of smooth professional polish thanks to its stabilisation functionality. In a similar vein, its audio recording processes also feature a noise-suppression system designed to filter out wind and other unwanted distractions, further enhancing the professional feel of the videos it creates.
Another all-in-one compact, Sony's HX95 records 4K video with full pixel readout of its 1/2.3-type CMOS sensor, producing footage of a quality belied by its small size and attractive price tag. If you step down to Full HD, you can shoot at a maximum frame rate of 120fps, perfect for creating super-slow-motion shots for added dramatic impact. The sensor is paired with a 24-720mm Zeiss lens, a 28x optical zoom that should cover practically all shooting situations you may find yourself in.
An extremely solid compact that's perfect for vloggers and travel shooters, the HX95 does everything you need it to in a tidy little package. Plus, if you don't mind spending a little more, you may also want to consider the HX99, which offers identical video functionality and adds a control ring and touchscreen functionality, with the trade-off of a slightly higher price tag.
Like all modern Panasonic Lumix cameras, the GX9 shoots 4K video. The high-resolution UHD footage (3840 x 2160p) captured by the GX9 looks fantastic, and is more than good enough for any budget-conscious filmmaker. The Micro Four Thirds system gives you access to a huge range of lenses, including those made by Olympus as well as Panasonic, and the camera comes with all sorts of connectivity options, including Bluetooth and Wi-Fi, making it easy to instantly back up and share your videos.

With a compact form factor and sophisticated autofocus system, the GX9 is an extremely solid entry-level choice for the filmmaker who wants to learn the ropes without spending too much. A tidy way to unleash your creativity, the Lumix GX9 does all that a filmmaker is likely to need it to with style and sophistication.
Panasonic LUMIX GX9 Digital Camera Body
Finally, another entry into a longstanding series of beginner-level DSLRs, the EOS 4000D record Full HD videos in pristine detail even in low light, thanks to its 18MP APS-C sensor. A small camera that benefits from DSLR handling, the EOS 4000D is great to use handheld, and also comes with a full complement of connectivity options, all of which can be augmented with the Canon Connect app for iOS and Android.
Its 2.7-inch LCD screen is perfect for composing and monitoring your shots, and it also comes with a useful range of Guide Modes to help orient the new user. Access to the huge range of EF and EF-S lenses makes it a great starting camera that gives you a huge range of creative options. Whether you want to use a nifty 50mm or a huge telephoto zoom, there will a multitude of optics to choose from, ranging from affordable to high-end professional, and this gives the 4000D a real edge for the video user as much as the photographer.
Canon EOS 4000D Digital SLR Camera with 18-55mm III Lens
The X-A5 is the first entry-level Fujifilm mirrorless camera to offer 4K video capture – albeit at a middling 15fps. So while it's never going to win awards for its video quality, this is a decent and solid CSC that'll certainly get the job done if you're looking to shoot uncomplicated video at decent quality, while also taking advantage of Fujifilm's extensive range of gorgeously sharp X-mount lenses.
There are plenty of other features also making this a nice buy – the tilting viewscreen is a nice touch, as is the generous battery life. A full raft of connectivity options, including Bluetooth and Wi-Fi, rounds out what was already a pretty solid package.
Fujifilm X-A5 Digital Camera with XC 15-45mm Lens - Brown
So that's the list for 2018! Did we miss out your favourite? What bargains have you seen for video users? Let us know!
For more great content, visit our YouTube channel, Facebook, Twitter and of course, the Wex Blog.
About the Author
Jon Stapley is a professional journalist with a wealth of experience on a number of photography titles including Amateur Photographer, Digital Camera World and What Digital Camera. See more of his writing on Jon's author page.
Related articles