Starting out on your photographic journey? Let us give you a helping hand with our guide to the best cameras for photography beginners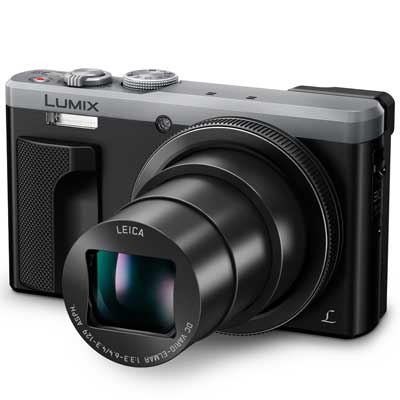 When picking the best camera for a photography beginner, it's easy to feel a little overwhelmed. There are loads of cameras out there aimed at the photographic novice from lots of different manufacturers, and even at first glance it's obvious that a lot of them are very different.
Do you want a DSLR – a digital single lens reflex camera with an ergonomic handgrip, based on a design that has served photographers well for decades? Or do you want a mirrorless camera, smaller and more pocketable, lacking some features like an optical viewfinder, but making up for it with advantages like super-fast shutter speeds? Perhaps you'd like a compact camera, which has a fixed lens?
We've compiled what we think are the best cameras for beginners, available for the best prices, right now. All the cameras we've included here also come bundled with lenses, so you'll have everything you need to start shooting straight away. So, without further ado, let's take a look!
Best DSLRs for photography beginners
There's nothing quite like a DSLR. The optical viewfinder lets you see what you're shooting, while the ergonomic design and solid build make them a pleasure to shoot with. Buying a Canon DSLR also gives you access to a truly astounding catalogue of EF lenses, meaning that once you feel you've outgrown your kit lens, you can progress and take your photography further. We recommend the Canon EOS 4000D as the perfect starting point for beginners – it's equipped with Creative Auto modes and a built-in feature guide that helps you find your way around the camera and start shooting what you want to shoot. Capture fantastic images and gorgeous Full HD videos – the EOS 4000D lets you hit the ground running.
Canon EOS 4000D Digital SLR Camera with 18-55mm III Lens
As an alternative, why not try entering the Nikon ecosystem? This combo is a little more expensive than the EOS 4000D, but you get more megapixels (24.2MP compared to 18 on the 4000D), meaning you can make higher-quality prints of your images, and burst shooting tops out at 5fps, compared to 3fps on the Canon. The catalogue of Nikon F lenses is also just as impressive, providing you with loads of potential for stepping up once you've got the hang of the basics, and there are also lots of useful Auto and Guide modes to get you there.
Nikon D3500 Digital SLR Camera with 18-55mm AF-P Non VR Lens
Best mirrorless cameras for photography beginners
Super-stylish and beautifully made, the Olympus Pen E-PL9 is the ideal first camera for the style-conscious prospective shooter. While it features useful assist modes such as Advanced Photo, it also backs this up with some serious imaging power, including a 121-point autofocus system and the ability to shoot 4K video. Get even more out of the camera by connecting your phone to the OI.Share app, which you can use to download tutorials and How-To guides, as well as instantly sharing your creations on social media. The 14-42mm lens bundled with the camera is also excellent and amazingly light at just 93g, making this combination the perfect portable photographic solution.
Olympus Pen E-PL9 Digital Camera with 14-42mm Lens - Silver
This isn't among the most recent Sony mirrorless cameras, but that just means it can now be picked up for a ridiculously good price. The Sony a5100 is a fast-shooting wonder, boasting a 173-point autofocus system and a maximum frame rate of 6fps, ensuring you'll never miss a moment. Its LCD screen flips around 180 degrees, for easy selfies and vlogging, while it's no slouch in low light as well thanks to a maximum ISO level of 25,600. All this comes in a package that's about half the size and weight of the average DSLR, and getting a 26-50mm lens bundled in for this price makes this an absurdly good proposition.
Sony A5100 with 16-50mm Lens
Fujifilm has produced a few entry-level mirrorless cameras in its stylish X-series, but the more recent X-100 gets our vote for being the first one to sport an electronic viewfinder. The sleek, retro design of the camera is in line with everything that has made the X series so popular, with tactile, dial-led controls and a silver finish (other colours are available, but this is our favourite). This is a great choice for those who don't want to spend much/any time in front of the computer editing images, with Fujifilm's JPEG files looking terrific straight out of camera. For extra fun, it's worth having a play with the film simulation modes, which reproduce the looks of classic analogue films from years gone by.
Fujifilm X-T100 Digital Camera with 15-45mm XC Lens - Dark Silver
Best compact cameras for photography beginners
If you're a more adventurous photographer, you may need a camera that's a little more hardy and able to take some punishment. The Ricoh WG-60 is the perfect choice – waterproof down to 14m, shockproof against drops of up to 1.6m, and freezeproof down to temperatures of -10°C, it can handle extreme environments and is perfect for the travelling photographer. Enjoy up to two hours of uninterrupted underwater shooting, take advantage of a 5x optical zoom lens, and use the built-in LED macro lights to illuminate close-up subjects – the WG-60 is a surprisingly capable all-rounder.
Ricoh WG-60 Digital Camera - Red
One of Panasonic's best travel-zoom compacts, the TZ80 is ideal for taking on holiday, doing everything the travelling photographer needs in one tidy package. Its generous 24-720mm zoom lens gives you real shooting versatility, while it can also shoot 4K video and take advantage of Panasonic's sophisticated "4K Photo" modes, which allow the user to extract stills from 4K footage, letting you select your moment with pin-point accuracy. The camera is highly pocketable, stylishly designed, and even finds room for an electronic viewfinder. The ideal companion to go exploring, the TZ80 is perfect for the beginning photographer who loves to travel.
Panasonic LUMIX DMC-TZ80 Digital Camera - Silver
Finally, remember you don't have to just think digital! The Polaroid OneStep+ is the second camera to come from Polaroid's 21st-century revival, and it's a fantastic instant shooter te provides the best of both worlds – producing stylish analogue prints while also connecting digitally to your smartphone to allow you to take remote control via Bluetooth. This also enables the use of creative shooting modes like Double Exposure and Light Painting, further expanding the potential of this fantastic analogue camera. Get creative and make some memories with long-lasting physical prints.
Polaroid Originals OneStep Plus Instant Camera - Black
About the Author
Jon Stapley is a professional journalist with a wealth of experience on a number of photography titles including Amateur Photographer, Digital Camera World and What Digital Camera. See more of his writing at jonstapley.tumblr.com
Related articles