Fancy creating your own YouTube videos? Check out our recommendations for the best camera and accessories you need for YouTube
Panasonic Lumix G7 with 14-140mm lens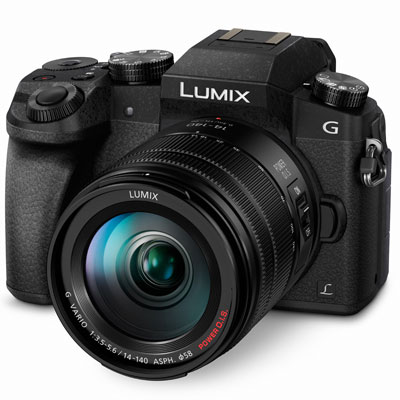 Pretty much every stills camera also records video, although you may appreciate that they're not all equal in their capabilities and the quality of their output. If you don't have a camera sorted for video recording, we'd recommend a closer look at the Panasonic Lumix G7 for a number of reasons.
First, although it's priced very reasonably, it records in both HD and the higher-resolution 4K format, as opposed to the vast majority of current cameras which simply offer the former. 4K is fast becoming standard, and so having this to hand will ensure your output is more futureproof, while also providing you with the flexibility to crop into footage if you decide to output your videos in an HD format.
The camera also offers focus peaking for precise focus adjustment and a zebra pattern so that you can better judge exposure, while the 3.5mm microphone port on its side allows you to attach a separate microphone for more control over audio quality than you'd get from the built-in mics.
The 14-140mm lens available as part of this kit has also been designed with video in mind, with smooth aperture changes and silent operation for more professional results, although there's also a more affordable 14-42mm kit should you be on a budget.
Canon EF 50mm f/1.8 STM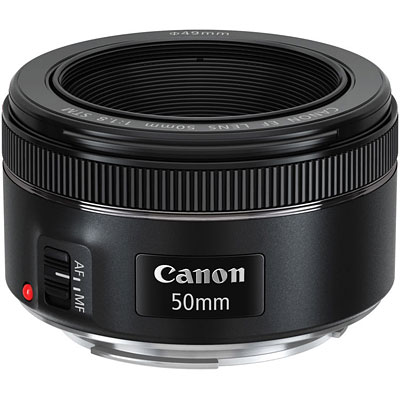 If you already have a DSLR and just need a suitable lens, a basic 50mm lens is a great optic to have in your kit bag – and for Canon users, the obvious choice is the Canon EF 50mm f/1.8 STM.
A relatively recent addition to Canon's lens stable, this 50mm's trump card is its versatility. From presenting to camera with a head-and-shoulders framing to capturing everyday scenes or product shots, the 50mm focal length makes the lens versatile enough to be used across a range of situations.
Its wide f/1.8 aperture also suits it to use in low light, and you can use it across both full-frame and APS-C bodies, with an effective focal length equivalent to 80mm on the latter. The STM technology also means that the lens focuses with greater smoothness over conventional optics, should you want to use autofocus while recording videos.
It's also very compact and lightweight, and despite its top performance it's one of Canon's most affordable optics too. Obviously if you don't use a Canon body, you should seek out an equivalent option from the manufacturer of your camera, such as the Nikon 50mm f1.8 G AF-Sor Pentax 50mm f1.8 SMC DA.
Manfrotto 500 Twin Aluminium Video System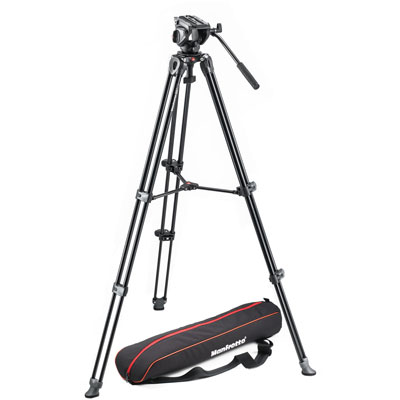 Recording professional-looking videos often requires a different approach than shooting still images, and this tripod kit from Manfrotto has been designed with this in mind.
Comprising a set of legs and a head, the system supports kit up to 5kg in weight, which should be sufficient for most camera/lens combinations. The aluminium legs are designed to be sturdy, but with their telescopic design they are also relatively light, while the broad rubber feet at their base ensure the tripod stays static as you move the head.
The head itself is equipped with a long sliding plate so you can balance your specific camera setup, while its Fluid Drag System allows you to pan and tilt smoothly, with adjustment over friction to suit the weight of your kit and the demands of the shot.
Manfrotto also throws in a carry bag for easy transportation and you can even register for a free ten-year warranty for complete piece of mind.
SanDisk 64GB Extreme 90MB/Sec SDXC Card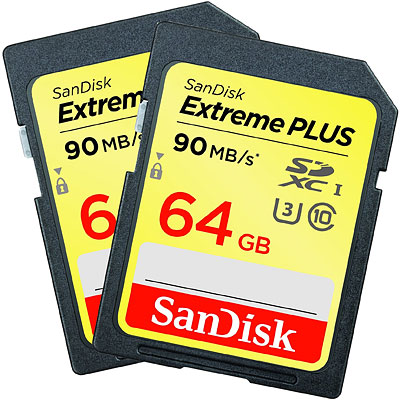 It's important to use a memory card that can keep up with the demands of HD and 4K video recording, as standard cards aren't designed for the purpose.
While they may be spacious enough to fit your footage, if their transfer speeds aren't fast enough they not be able to keep up with the constant steam of data coming from the camera. This card from Sandisk can easily cope with Full HD recording, and even the greater demands of 4K footage, with its UHS-I 3 status meaning that they guarantee a minimum transfer speed of 30MB/s.
Not only does it come with a limited lifetime warranty, but you also get a copy of Sandisk's RescuePro software for free should you need to retrieve any accidentally deleted or lost files.
Rotolight NEO LED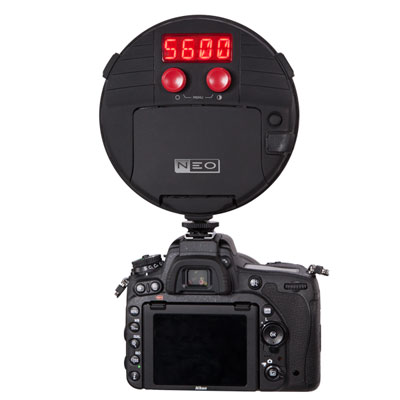 There's no shortage of LED light panels available for video recording, but this option stands out from the pack.
Unlike many other LED panels, the NEO's Bi-Colour LED system means you can adjust colour temperature over a range of 3150-6300K by simply twisting a dial on the back of the unit. This allows you to precisely match its output to the subject and ambient lighting conditions to maintain a natural feel.
Rotolight has also equipped the unit with True Aperture Dimming, which calculates the correct f-stop for your subject at a given distance, and it even comes with a four filters to help you to easily diffuse its output and complement skin tones, among other effects.
Rode VideoMic Pro R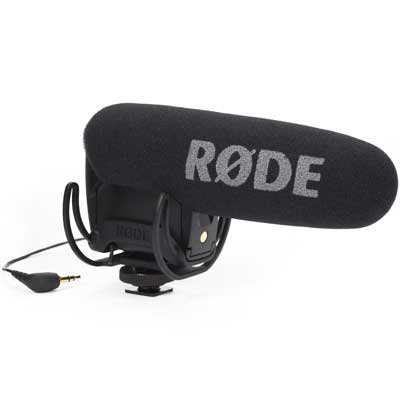 Pro-quality videos require pro-quality sound, and this is one area where microphones built into camera bodies often fall short.
This shotgun microphone from Rode is one of the most popular choices as an alternative. Ideal for recording subjects talking to camera, it comes with a windshield for better performance outdoors and is mounted with a Rycote Lyre suspension system, isolating the microphone from the camera so that it doesn't pick up operational sounds.
Lacie 2TB Rugged Mini Portable Hard Drive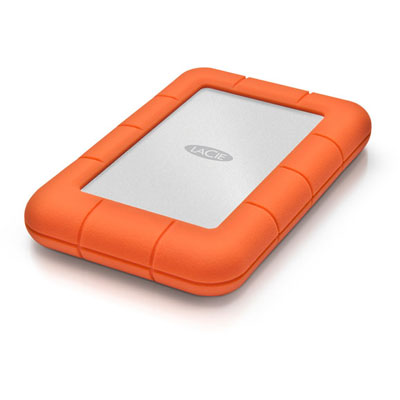 Once you've recorded your footage you'll need somewhere to store it, and this hard drive from LaCie is super-secure way of doing so.
Shock-, rain- and pressure-resistant, it's encased within a rubber sleeve to keep files safe from harm, with password protection providing an additional layer of security.
The drive itself is small enough for portability but spacious enough for plenty of 4K footage, with its speedy USB 3.0 connection complemented by backwards compatibility with the USB 2.0 format, allowing you to use it with older computers.
About the Author
Matt Golowczynski is a London-based photographer and technical journalist who has written for a range of print and online magazines. For more information and to see more of his work visit his website.
Related articles