Who says photography has to be expensive? We pick out a selection of absolute bargains for you to get snapping on the cheap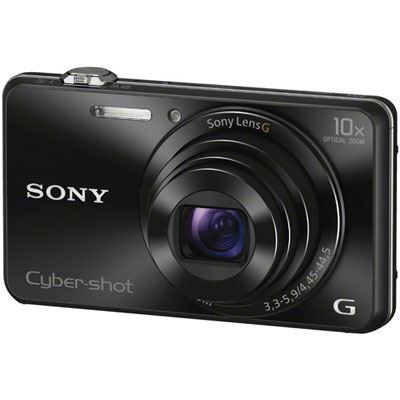 The best part about spending less than £200 on a camera, in our humble opinion, is that you can still get a great model for your money. While it's possible to spend thousands of pounds on cameras and lenses, there are also fantastic bargains to be had at the low end, with complete photographic tools available for amazing prices. With a minimal outlay of cash, you can have everything you need to get snapping pictures, straight out of the box.
So which are the best cameras under £200? Well, we've compiled a list of models we feel are absolutely cracking for the money, with a mix of digital and analogue as well as some tough action cameras in there too. Whatever you're looking for, we'll have you covered, and at a price you can afford.
So what are we waiting for? Nothing! Let's get to the cameras.
First up, why not try making some physical prints with the Fujifilm Instax Square SQ6. Stylish, simple and easy to use, the Fujifilm Instax Square SQ6 is an absolute dream – simply snap the shutter and it'll produce a 62x62mm print for you to share and enjoy. Auto exposure modes help make sure every shot is just right, while the camera also offers Selfie Mode/Mirror, Double Exposure Mode, Lighten/Darken Mode and Landscape/Macro Mode. Instant photography is one of the most enjoyable photographic experiences around, and this is a fantastically inexpensive way to get started.
This affordable waterproof camera from Panasonic can be submerged down to depths of 8m, making it fantastic for snorkelling, swimming, exploring, or just a day at the beach. With a generous large sensor and a 4x optical zoom, it also produces great images straight out of camera. Play with special modes like Time Lapse and Panorama to create interesting images and videos with a difference, and we can guarantee your holiday albums will get a lot more people talking.
Another instant film camera, the Polaroid OneStep+ is the next stage of Polaroid's revival journey, and is a fantastic product to boot. It connects to your smartphone, nearly fusing the worlds of analogue and digital, and it allows you to use the app to explore different shooting techniques and modes like double exposures and light painting. Producing prints of fantastic quality in minutes, the OneStep+ is nostalgic and a vision of the future, all at once.
This is a solid waterproof compact camera that's perfect for kids and adults alike. It can take knocks and bumps while also shooting great images full of detail. If you'd like to go on some underwater adventures in a group, try the Underwater Face Framing Mode, which causes the camera to automatically snap a few frames every time it detects a face. The sensor produces great results, even in low light, and the W150 is available in a range of colours.
This compact camera gives you a pocket full of imaging power, all for an amazingly cheap price. The Canon IXUS 285 HS pairs a 12x optical zoom lens with a 20.2MP CMOS sensor and a DIGIC 4+ processor, with an Optical Image Stabilizer that helps with steady shooting, expanding your options in low light. The IXUS 285 also captures excellent Full HD movies, rounding out its tool set and making it a truly unmissable bargain for the budget-conscious photographer.
The more affordable version of the GoPro HERO7 Black, this represents a fantastic bargain for anyone looking to get hold of a high-quality action camera. It's waterproof down to 10m and can burst-shoot at up to 10fps – never miss a moment! Use the touchscreen to take control and enjoy 2x slow-motion video for a creative touch – the HERO7 White does it all and more. You can even control it with your voice! Just say "GoPro, take a photo" and it will obey.
Have you ever tried 360-degree imaging? The Ricoh Theta SC puts the power in your hands to make amazing spherical images and videos thanks to its twin-lens design. A 14MP output ensures the images look fantastic, and it's easy to share them on social media thanks to Wi-Fi connectivity and an intuitive interface. The body design makes the Theta SC easy to operate, and you'll find yourself making amazing creations in no time. Unlock your potential – and don't spend a fortune doing it!
Portable and powerful, the Sony Cyber-shot WX220 is a camera that represents amazing imaging power for its price tag. It can capture 18.2MP images at up to 10fps, while built-in Wi-Fi with NFC makes it easy to share images on the move, as well as allowing for remote control of the camera with a smartphone. Extra features include 4K Still Image Output via HDMI, Picture Effect, and 360 Intelligent Sweep Panorama, not to mention top-quality Full HD video recording. It's an astounding camera for the price tag – what are you waiting for?!
About the Author
Jon Stapley is a professional journalist with a wealth of experience in a number of photography titles including Amateur Photographer, Digital Camera World and What Digital Camera. See more of his writing on Jon's author page.
Related articles