Josie Reavely runs through the best compact cameras geared towards enthusiasts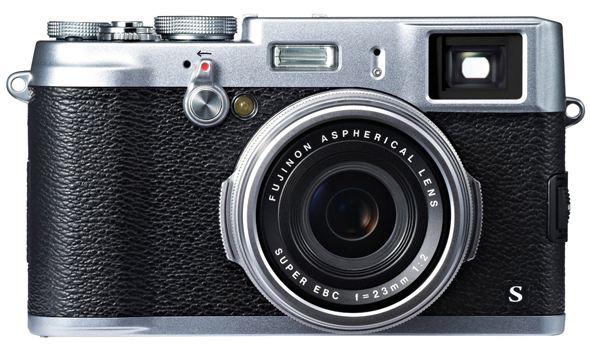 Not too long ago there were only a handful of enthusiast compacts on the market, which made choosing one fairly straightforward. Today, every major manufacturer appears to have a contribution, be it an established player such as Canon and Ricoh, or newcomers to the sector like Fujifilm and Sony, which makes the decision more difficult.
To help you decide, we've rounded up the most popular enthusiast compacts currently available to see how each compares with a close rival in terms of features and design. Read on and find the best enthusiast compact for your needs!
Canon G16 vs Nikon P7800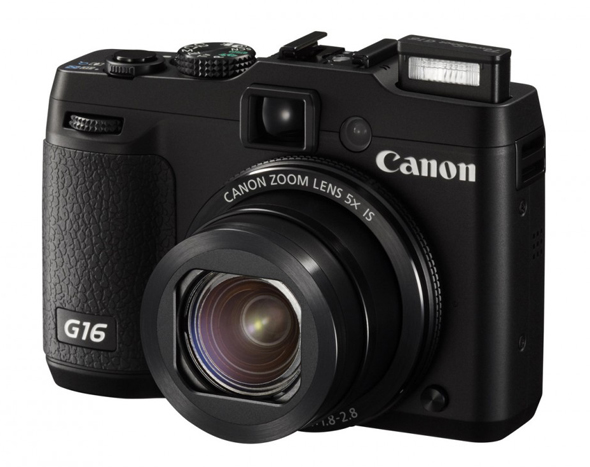 The Canon PowerShot G16 is graced with a brand new DIGIC 6 processor, while the Nikon Coolpix P7800 sports the same engine as its P7700 predecessor. Both feature roughly the same size and resolution sensors, although the Canon G16 offers a higher maximum sensitivity setting (ISO 12,800 compared to ISO 6400 on the Nikon P7800).
The Canon G16 also wins when it comes to continuous shooting, clocking up an impressive 12.2fps versus the Nikon P7800's (still not-too-shabby) 8fps. The Canon also benefits from a faster maximum aperture (f/1.8 compared to the Nikon's f/2.0) however it falls short in the optical zoom stakes, providing a 5x optical zoom next to the Nikon's 7.1x. Both cameras incorporate contrast-detect AF systems, with the Nikon P7800's boasting 99 AF points, trumping the Canon's more reserved 9-point system.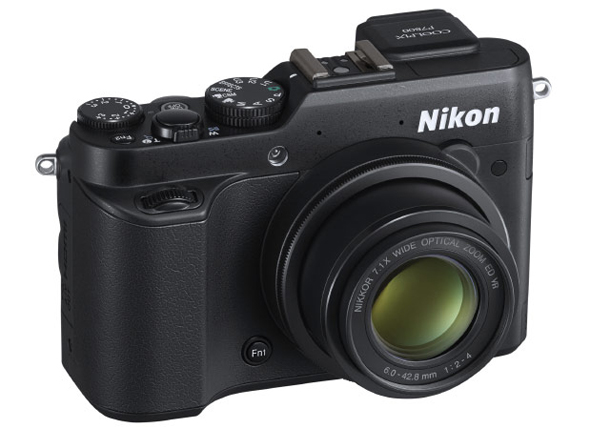 The Nikon P7800 also fails to match the Canon G16 for compactness, being a shade larger and heavier, and it misses out the built-in Wi-Fi that its rival also totes. Both contenders offer viewfinders, the Canon's being of the small optical variety and the Nikon's an alternative EVF; both match these with 3in LCD's of around 922k dots, although the Nikon P7800's has the advantage of being fully articulated, compared to the G16's fixed offering.
Canon G15 vs Canon G16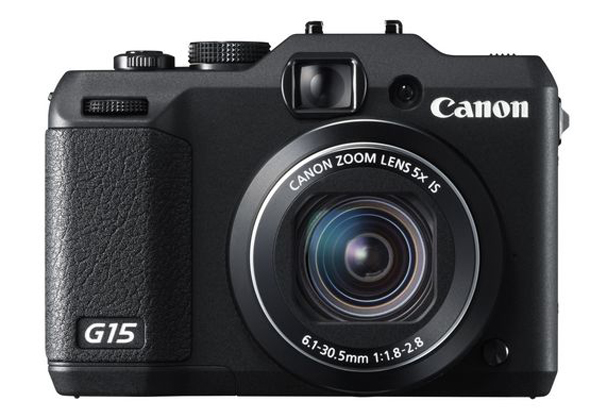 When Canon announced the PowerShot G15's successor – the G16 – no-one was blown away by the updates that the newcomer offered over its predecessor. In terms of core specifications, Canon chose to keep the G15's tried-and-trusted 12.1MP 1/1.7in sensor format (although they updated the design to a back-illuminated version), plus the same contrast-detect, 9-point AF system and 5x optical zoom lens with a fast f/1.8-2.8 aperture.
Both cameras' native sensitivity ranges span ISO 80-12,800 and both feature the same built-in optical viewfinders and fixed 3in, 922,000-dot TFT LCD's. The design of the more recent G16 is also largely a mirror-image of the G15's, albeit a couple of millimeters larger and a few grams heavier.
What does separate the two models, however, is the G16's upgraded DIGIC 6 processor, which brings with it a few extra capabilities, not least a markedly snappier 12.2fps continuous burst mode, which trumps the G15's comparatively sluggish 2.1fps offering.
The newer processor also means that the Canon G16 can deliver 1920 x 1080 HD movies at either 60 or 30fps, compared with the G15's 1920 x 1080 (24 fps) video mode, while a few tweaks to some in-camera processing algorithms means a faster overall performance and an improvement in the newer model's handling of JPEGs with regards to noise control and dynamic range. Built-in Wi-Fi is another benefit on the Canon G16, something lacking on the G15. Overall, the slight differences between the two models don't necessarily make the Canon G16 a worthy upgrade option from the G15, although newcomers to the G-series should take advantage of the Canon G16's marginally more comprehensive feature set.
Sony RX100 II vs Canon G1 X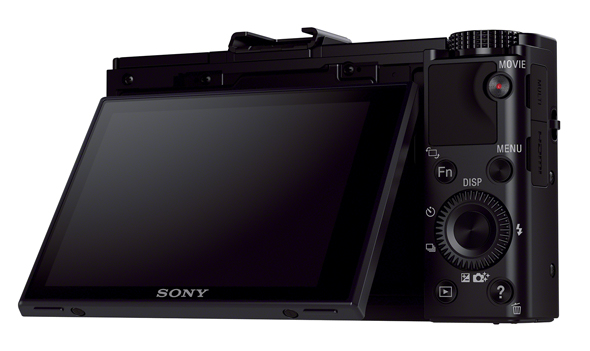 The Sony Cyber-Shot RX100 II steals the show with its headline features, namely a 20.2MP CMOS sensor and a 3in, 1,229k-dot flip-out screen. The Canon PowerShot G1 X, on the other hand, features a 14.2MP sensor, a 3in LCD with a slightly lower 920k-dot resolution (although with useful side-articulation) and a fixed tunnel-type viewfinder.
Both models boast a wideangle lens that begins from 28mm, although the Canon G1 X has a 4x optical zoom range next to the 3.6x optical zoom on the Sony RX100 II. The Sony RX100 II does, however, have a faster f/1.8 maximum aperture at its telephoto end, next to the maximum f/2.8 wideangle aperture on the Canon G1 X.
Both models sport a compact form factor, with the Sony cutting a slightly svelter silhouette and a weight of 281g, compared to the Canon's heftier 390g. Both models support Raw file recording and shoot full HD video, however the Canon can do so at 24fps while the Sony films at 60fps and offers added features like in-camera panorama shooting. Overall, the Sony RX100 II offers a more rounded feature-set, while the older PowerShot G1 X – while still an undoubtedly impressive advanced compact – is starting to show its age.
Canon G16 vs Panasonic LX7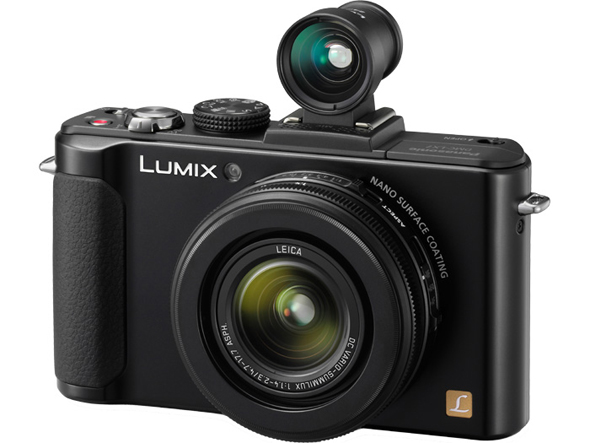 The petite Panasonic LX7 certainly impresses in the style stakes, with its slimline body making it more pocketable than its chunkier Canon rival. In terms of specifications, this pair have quite a few features in common, with (approx.) 921k-dot 3-inch screens, the same maximum ISO 12,800 setting and tools like in-camera HDR processing, Raw capture and full HD (1920 x 1080, 60fps) movie modes. Each model also sports an integrated hotshoe for attaching external accessories, and an HDMI port features on each too.
The newer G16 trumps the Lumix LX7 with its latest Wi-Fi feature, plus its fast 5x optical zoom lens is more versatile for everyday shooting compared to the LX7's shorter 3.8x offering. Its 1/1.7in CMOS sensor also offers a higher resolution – 12.1MP vs 10.1MP – but the LX7 does have a few tricks up its sleeve to even up the scores a little: its native focal range may be shorter overall, but its lens offer scope for more expansive shots at its wideangle setting, with a 35mm-equivalent focal length of 24-90mm, compared with the Canon G16's 28-140mm focal range. The LX7 also offers 3D capture capabilities – a feature that's missing from the G16's spec sheet, although this is not a deal-breaker for most enthusiasts.
Fuji X100s vs Nikon Coolpix A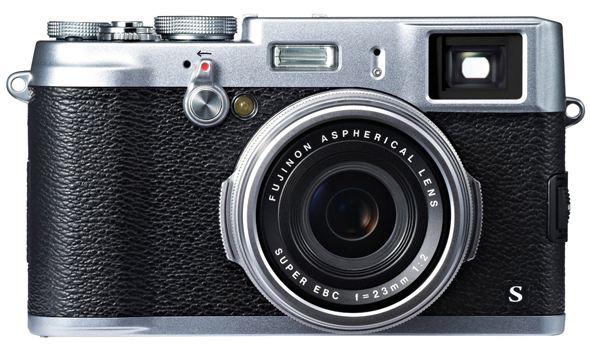 Launched at the start of 2013, both of these models have a lot to offer the advanced enthusiast. Each sports a 16MP, APS-C CMOS sensor, although the Nikon Coolpix A manages to cram all of its hardware into a more compact body for easier portability. Each camera features a fixed focal length lens with a fast maximum aperture, (f/2.8 for the Nikon, f/2.0 for the Fuji) - your personal preference will dictate whether the Nikon's wider 28mm (in 35mm-equivalent terms) optic suits your style of shooting over the Fuji's 35mm offering.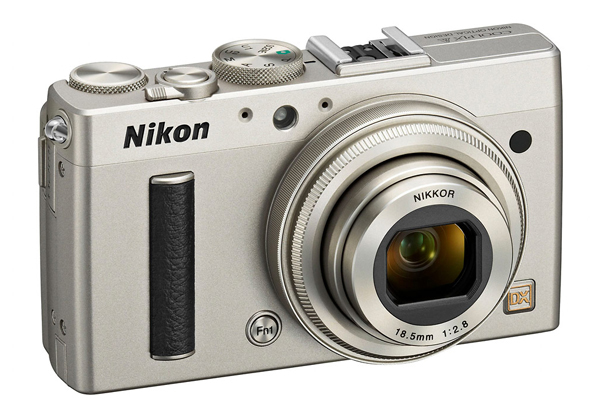 Where the pair can begin to be separated is when we spin them around and take a look at the back – the Nikon's 3in, 921k-dot screen looks infinitely more attractive than the Fuji's 2.8in, 460k-dot counterpart – although the latter model does offer the added bonus of a built-in hybrid viewfinder, which performs well when shooting under conditions that prove too bright for the LCD screen. You can attach an external viewfinder to the Nikon Coolpix A too (which is available separately), but carrying it around like this makes it less pocketable.
Overall, the final decision comes down largely to aesthetics and handling. The Nikon Coolpix A is ideal for landscape lovers, with its wider field-of-view and its smaller size making it a good choice for on-the-go creative shooter. The Fujifilm X100S may be larger, but that built-in viewfinder and attractive retro styling make it a camera that you wouldn't want to stuff into your pocket. It takes a certain something to justify spending a considerable lump of cash on a compact, and the Fuji X100s certainly has it.
Ricoh GR vs Nikon Coolpix A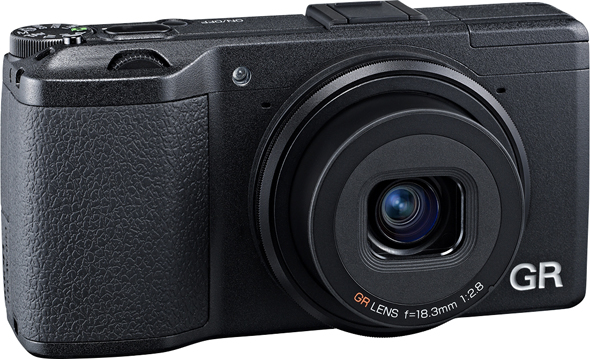 These rivals are evenly matched with their respective 16.1MP, APS-C sensors, as well as their fixed 28mm f/2.8 optics (in 35mm-equivalent terms) and full HD movie modes. There's little to split them with regards to size and weight and both provide high-quality 3in screens, although the Ricoh GR's 1,228m-dot LCD offers slightly more detail and clarity over the Nikon Coolpix A's (nonetheless impressive) 921k-dot counterpart.
With little to separate these two on paper, the Ricoh GR's little added extras like a built-in ND filter, higher resolution screen and smaller price tag succeed in just nudging it ahead of the Nikon Coolpix A. Those that are used to Nikon's menu architecture (the Coolpix A adopts the same menu system as Nikon's DSLR line) may prefer the Coolpix A - but those with no preference here should take a closer look at the Ricoh GR.
Fuji X20 vs Sony RX100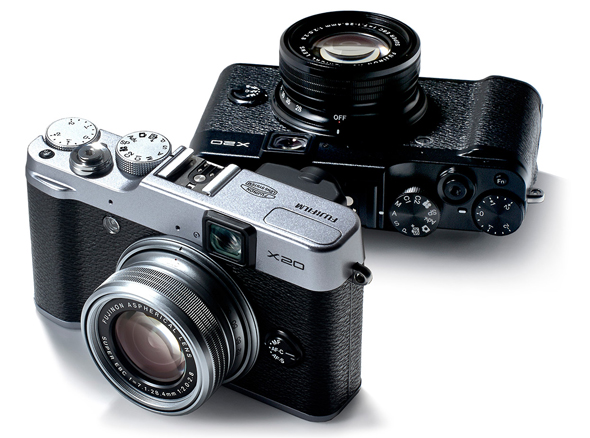 Both of these cameras have plenty of impressive features. The older Sony RX100 sports a stylish, compact aluminium body, a 20.2MP, 1in CMOS sensor and an expansive sensitivity range that stretches from ISO 100-25,600. The equally aesthetically-pleasing Fujifilm X20 brings a magnesium alloy body, smaller and lower-resolution 12MP, 2/3in sensor and ISO 100-12,800 sensitivity range to the table, plus a slightly less imposing fixed LCD which measures 2.8in in size and with a resolution of 460k-dots, compared to the RX100's more detailed 3in, 1,228k-dot screen.
The Fuji X20 does claw back some points, though, with a faster 12fps burst mode (vs the Sony's 10fps), plus a snappy 49-point contrast/phase detect (hybrid) AF system that overshadows the RX100's 25-point contrast-detect system. The Fuji X20 also features an optical viewfinder where the Sony has none, plus the control layout on the Fuji X20 feels more intuitive, more in-tune with the needs of an advanced user that wants to take full control over their settings.
Panasonic LX7 vs Sony RX100
These two compacts are both bristling with features, but the Sony RX100 steals the spotlight with its 20.2MP, 1in CMOS sensor trumping the Panasonic LX7's 10.1MP, 1/1.7in CMOS alternative. Where the Lumix LX7 excels, however, is in the construction of its lens; its 24-90mm (35mm equivalent) optic may not offer a difference in overall zoom range next to the Sony RX100's 28-100mm offering, but the former provides a faster maximum aperture of f/1.4-2.3. This is significantly brighter at the telephoto end when you compare that to the Sony's f/1.8-4.9 range.
The two are pretty even when it comes to handling, with each featuring fast processors that enable full HD (60fps) movie modes, along with a decent array of in-camera editing options and creative filters from both. It's worth noting that the latter feature can be applied to JPEGs alone in the case of the RX100, while the LX7 supports their usage (and later removal if desired) when shooting Raw files too.
The Sony RX100 nudges ahead with its 1,228m-dot LCD (compared to the Panasonic's 922k-dot screen), but each manages to offer so many other features that it's difficult to pick a clear winner. The Sony's larger sensor does lend itself towards overall better image quality, although the Panasonic LX7's faster lens can't be discounted when weighing up overall optical performance.
Canon G16 vs Canon G1 X
The Canon G1 X may be older than its G16 sibling, but in terms of specifications it still manages to impress, particularly with its larger, higher resolution 14MP, 1.5in sensor (next to the G16's 12MP, 1/1.7in CMOS alternative). Being newer, however, the Canon G16 does move ahead of the G1 X in many other respects, and benefits from a number of upgrades including a faster DIGIC 6 processor, 5x optical zoom (28-140mm equivalent) f/1.8-2.8 lens (over the G1 X's DIGIC 5 processor and 28-112mm f/2.8-5.6 optic) and a much faster 12.2fps continuous drive mode that eclipses the G1 X's comparatively sluggish 1.9fps effort.
Also upgraded on the Canon G16 is its movie mode: both models are capable of recording full HD video, but the Canon G16 does so at a faster rate of 60 or 30fps, against the G1 X's 24fps. The G1 X does offer a handy flip-out screen, however, making it a little more intuitive to work with when filming. Overall, the G1 X is still a worthy member of the PowerShot family, but the G16's more up-to-date features make it a better buy in the long run.
Sony RX100 II vs Ricoh GR
Both the Sony RX100 II and Ricoh GR were launched earlier this year, and each has its larger-than-average sensor at the top of its spec sheet. The Ricoh GR impresses with its 16.1MP APS-C sensor, against the Sony's physically smaller 1in alternative (the same size as that used in Nikon's 1 series of CSCs), although the sensor inside the Sony RX100 carries 20.2MP. These two match when it comes to high ISO sensitivities, though, both topping out at ISO 25,600 and providing lenses with wideangle settings equivalent to 28mm, although the Sony RX100's optic can be zoomed up to 100mm while Ricoh GR owners are restricted to the single, fixed focal length.
Neither model has a built-in viewfinder but both accept an external unit, the Ricoh GR's being optical and the Sony's being electronic. Both provide built-in pop-up flash units and a hotshoe for attaching their respective viewfinders and other accessories, plus a comprehensive set of exposure modes that cater for photographers of varying abilities. Similarly sized, the pair is also pretty well matched when it comes to handling and robustness of design, plus each offers a fast maximum aperture setting at the wide end: f/2.8 for the Ricoh (which doesn't change on account of the lens being a prime optic) and f/1.8 for the Sony, which drops to f/4.9 at the telephoto end. There's a lot to credit both of these competitors and – with similar price tags – it's fair to say either would make a solid choice as an everyday compact capable of producing high-quality images.
Ricoh GR vs Fuji X100s
Each of these premium cameras carries a large APS-C sized sensor, with matched 16MP resolutions and identical top sensitivities of ISO 25,600. Each also offers a fast prime lens, equivalent to 28mm (f/2.8) on the Ricoh GR and 35mm (f/2.0) on the retro-styled Fujifilm X100S: since both are capable of delivering an impressive optical performance overall, personal preference dictates which model 'wins' in this respect, according to your intended usage and subject matter.
In terms of shooting options, the Ricoh GR offers a 3in screen that delivers a high level of clarity at 1,23m-dots, overtaking the Fuji's 2.8in, 460k-dot LCD, although neither display may be articulated. The built-in electronic/optical (hybrid) viewfinder on the Fujifilm X100s provides a handy alternative to the screen, however, while those who want to use a viewfinder with the Ricoh GR need to purchase this separately. Otherwise, the two cameras rack up a roughly equivalent list of pros and cons – the Fuji X100s wins in continuous shooting with its 6fps burst mode (next to Ricoh's 4fps), but the Ricoh GR offers a greater range of exposure modes to explore. In essence, the Fuji X100S offers a simplified shooting experience, while the Ricoh GR provides more for the curious enthusiast to explore creatively.
Canon G1 X vs Nikon P7700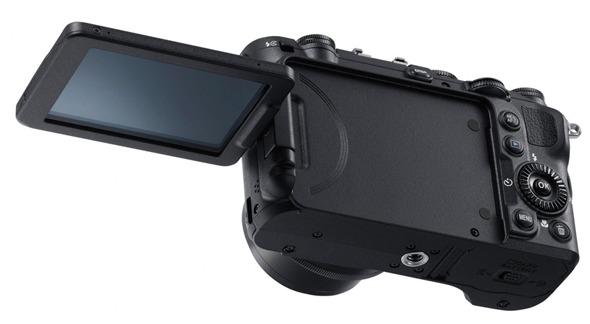 The Canon PowerShot G1 X boasts an attention-grabbing 14MP, 1.5in CMOS sensor, while the similarly-styled Nikon Coolpix P7700 offers a smaller 12MP, 1/1.7in CMOS sensor. In terms of flexibility, however, the P7700's lens provides an equivalent focal range of 28-200mm (f/2.0-4.0): a more versatile range than the Canon's 28-112mm (f/2.8-5.8) optic. The latter also falls short with its 9-point AF system, which the Nikon beats hands-down with a 99-point alternative.
Both sport fully-articulated, high-resolution displays (each measuring 3 inches) and a decent array of exposure modes, although the fact that fewer beginner-friendly automatic options feature on the mode dial of the P7700 hint at that camera having a more advanced target audience in mind. The Nikon P7700 does still provide accessible image modes in its scene mode menu, though, plus it also boasts some interesting added extras such a 3D image recording and a useful Back Light option. The Canon G1 X on the other hand has an appealing Handheld Night scene option and automatic features such as Smile, Wink and Face self-timer modes for social shooters.
Other stand-out differences include the Nikon P7700's faster 8fps continuous drive mode, which trumps the Canon G1 X's 1.9fps option, plus optional GPS connectivity for globe-trotting enthusiasts. There's not much in it, but for us, the Canon G1 X just pips the Nikon to the post with its larger sensor and resulting overall image quality.
About the Author
Josie Reavely is a Hampshire-based technical journalist. You can view more of Josie's work on her website
Related Links