Find the perfect DSLR camera for you as we pick our favourite models, from the affordable beginners' cameras to premium, pro-quality powerhouses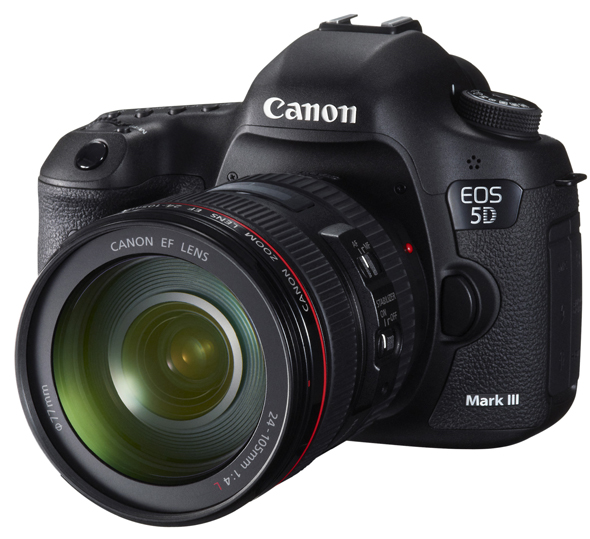 Photographers are both blessed and cursed. There's never been so much in the way of choice when it comes to cameras – admit it, we're completely spoilt. And yet, the sheer number of options out there can make the choice paralysing. What features do I need? What size sensor do I want? What can I afford?
We've put together a guide to DSLRs at every price point. Here you'll find the perfect model to suit your photographic needs, whether it's your first SLR or your tenth.
Under £500
At this price, it's likely this is your first DSLR. You want that level of photographic control – that's why you're making the jump – but you don't need maximum resolution and you don't need to be inundated with options. You're also going to want a lens in the bundle. Here are the models we think would be perfect for you, with lenses included in the price.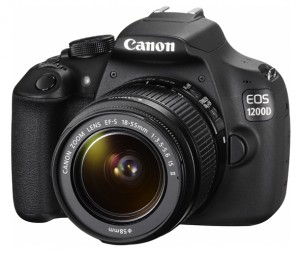 The Canon EOS 1200D is the perfect gateway into the EOS system. Its 18MP sensor and Digic 4 processor mean it doesn't skimp on image quality, but at the same time it comes at a very enticing price point. Users can pair it with Canon's EOS companion smartphone app in order to get guided tutorials and familiarise themselves with the 1200D's operation. The controls are all physical, and the grip from its predecessor the 1100D has been improved for better handling. A great starter camera.
In many circles, the Nikon D3300 is regarded as the starter camera, and this assessment is tough to argue with. It packs a real resolution punch for an entry-level camera, with 24.2MP to play with (interesting fact: back in 2008 you could have spent more than £4,000 on the pro-standard Nikon D3X and gotten the exact same resolution. How things change…).
With Nikon's fast Expeed 4 processor under its bonnet, the D3300 shoots at a thoroughly decent 5fps and can hit a maximum ISO setting of 25,600. Its arguably less beginner-friendly than the EOS 1200D, but comprehensively outstrips the other model in terms of photographic potential. An outstanding choice.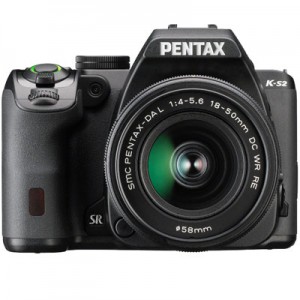 If you're likely to be taking your DSLR into rough situations then you may want something that can take a little punishment. We'd recommend the dustproof and weather-resistant Pentax K-S2, which has extensive sealing to keep out the elements.
Packing a 20.1-megapixel CMOS sensor, a wide ISO range of 100-51200 and an optical viewfinder with 100% coverage, the K-S2 is a serious imaging package, a fact reflected by the fact it's more expensive than both the 1200D and the D3300. If you can afford the outlay, and have a feeling you might need the weather-sealing, we'd recommend it.
Under £1000
So, you've been packing an entry-level DSLR or mirrorless camera for some time. You know its operation thoroughly, but you feel there are some things you wish it could do better. Its low-light performance is a little shonky, or its AF is a little sluggish. Maybe you've missed a couple of shots due to these issues.
It's time to upgrade. These mid-entry DSLRs will allow you to build on the skills you've already learned and push them further to create amazing images. Here are our top picks.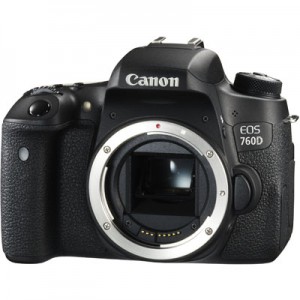 The Canon EOS 760D is a fairly recent release from the Canon stable, and is a great choice for the competent user looking to push their images. The 24.MP sensor and Digic 6 processor make for a powerful imaging combination, while the top-plate LCD and intelligent viewfinder offer the user an intuitive control experience.
As this is a newer Canon model it's got the latest advancements in autofocus technology, and the Hybrid CMOS AF III system – with 19 points – is very good indeed. A vari-angle touchscreen, full HD video and Wi-fi connectivity all round out a strong package.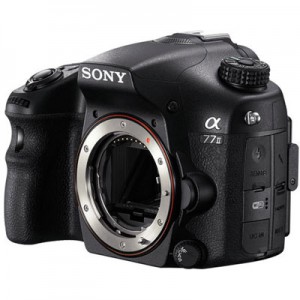 If you spend time outdoors shooting sports and fast action, then the Sony Alpha A77 II is a very strong choice. Not only does it have a dust- and moisture-resistant build to withstand the elements, but its sprightly 12fps frame rate ensures that you won't miss a crucial shot.
Its focusing system spreads 79 phase-detection AF points over a pleasingly wide area, and it's got extra options for tracking fast subjects. With a 24MP sensor and Sony's esteemed Bionz X processor, the A77 II will handle any situation you throw at it with ease.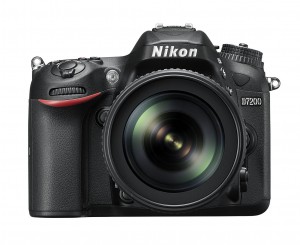 The Nikon D7200 packs a great deal of pro-level functionality into its body, making it an excellent value package. Like the A77 II it's weatherproof, and it's got a pleasingly thorough array of manual controls for the skilled user to sink their teeth into.
There's a 24.2-megapixel CMOS sensor, a 51-point AF system an ISO range of 100-25,600 and Full HD 1080p movie recording. Wouldn't say no to any of that!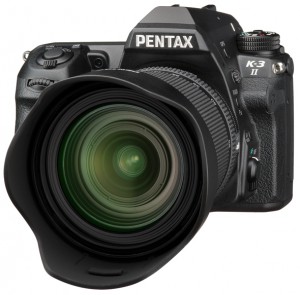 Following up the well-loved Pentax K-3 was always going to be a daunting task, but the K-3 II acquits itself nicely. Enhanced shake reduction and the lack of an optical low pass filter allow users to get the most of its 24.35MP sensor, while the dependable 27-point AF system locks on nice and quickly. There's also built-in GPS and even a compass.
Unique to the Pentax K-3 II is Ricoh's Pixel Shift Resolution mode. This is a special functionality that takes four images in a row in order to create a composite image at ultra-high resolution (not dissimilar to the composite mode on the Olympus OM-D E-M5 Mark II). This really expands the level of detail a user can capture, especially when shooting in Raw format.
Under £1500
You know exactly what you want to achieve. Whether it's stunning vistas, pin-sharp action or the perfect portrait, you've got your goal and you need the right kit. These enthusiast DSLRs will offer you the control and image quality you need to achieve your visions. These, for our money, are the best picks.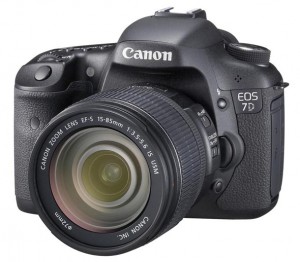 What's better than one Digic 6 processor? Two Digic 6 processors! The Canon EOS 7D Mark II uses its extra horsepower nicely, with a blisteringly fast 65-point Dual-Pixel AF system and 10fps burst shooting.
Elsewhere you've got a nice feature set to play with, including native ISO up to 16,000 (expandable to 51,200), dual SD card slots and built-in GPS. The chunky magnesium alloy build can take a knock and also features weatherproof sealing.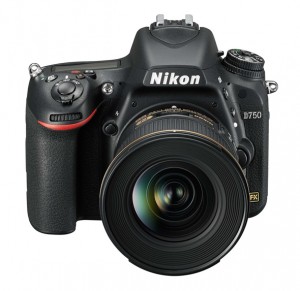 If APS-C isn't enough for you then you can push to the upper limit of this price bracket and go for the full-frame Nikon D750. It marked itself out as the first full-frame Nikon DSLR to come with built-in Wi-fi, and also has a 3.2-inch tilting LCD screen that boasts excellent colour reproduction and brightness.
A versatile powerhouse, with 24.2MP resolution and the Expeed 4 processor, the Nikon D750 is a terrific choice for photographers who want pro-level features at a lower price.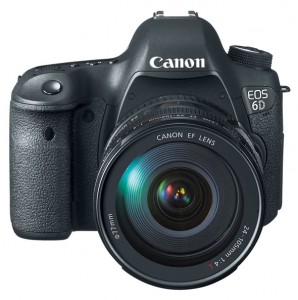 Another option for the full-frame crowd, the Canon EOS 6D is a few years old now but still offers a solid package for photographers of all kinds.
It was the first EOS model to include Wi-fi and GPS connectivity, and its ISO range of 100-25,600 (expandable to 50-102,800) is still impressive today. The 20.2MP full-frame sensor should be more than adequate for most purposes, and the relatively lightweight design is a plus.
£1500 and beyond
Are you taking those skills into the more professional realm? Have your photographic needs outstripped even the most sophisticated of enthusiast DSLRs? Or have you just won the lottery (hey, it happens)?
It's time to get as serious as you can get. These pro-standard DSLRs pull no punches – they are serious tools for serious photographers. If that's you, then read on for our favourite top-flight DSLRs.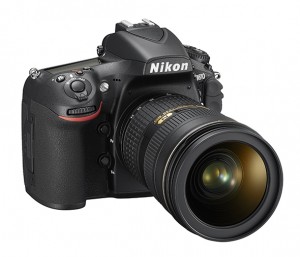 With no optical low-pass filter, the Nikon D810 allows you to make the most of its lovely 36.3MP FX-format sensor, for images rich in detail. The 51-point AF system comes with several upgrades including a Group Area AF mode, and Full HD Movie recording caters for videographers too.
A number of extra little features – a pop-up flash that can be used to trigger off-camera flash units and a split-screen zoom mode for checking depth of field – round out the D810, and it's also got some lovely colour accuracy.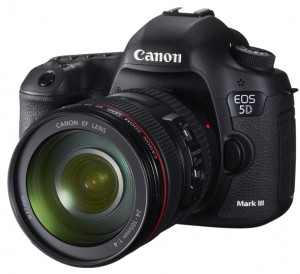 Arguably the closest thing the DSLR world has to a celebrity camera, the Canon EOS 5D Mark III is the successor to the camera that sparked the DSLR revolution in filmmaking, and ensured that videography would never be the same again (see our history of the modern camcorder for more).
Its 22.3MP sensor delivers great images and, of course, exceptional video. The EOS 5D Mark III builds on all the strengths of the previous model to deliver an exquisite shooting experience. Superb!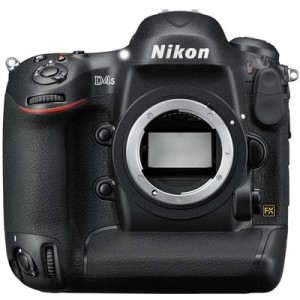 One of the camera world's toughest workhorses, the Nikon D4s is an absolute monster of continuous shooting. It just shoots and shoots, at its hefty 11fps burst rate with AF fully enabled.
It's also one of the few commercially available cameras to be able to shoot at ISO 409,600 – only the Sony Alpha 7s range can surpass it in low light. This is an astounding piece of equipment.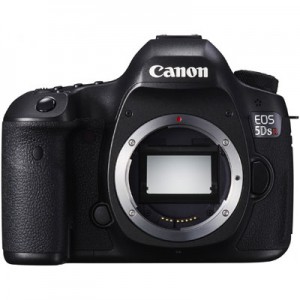 You want pixels? Canon has got pixels for you. 50.6-million of them, to be precise. The Canon EOS 5DS R is the highest-resolution full-frame camera currently on the market – only the Sony Alpha 7R comes close.
This high resolution makes it perfect for landscapes and large-scale prints. If you want no compromise on sharpness and detail, this is the DSLR for you.
Related articles