See more of the best DSLR lenses:
There have been loads of fantastic lenses for DSLRs released in 2019 – here are our favourites so far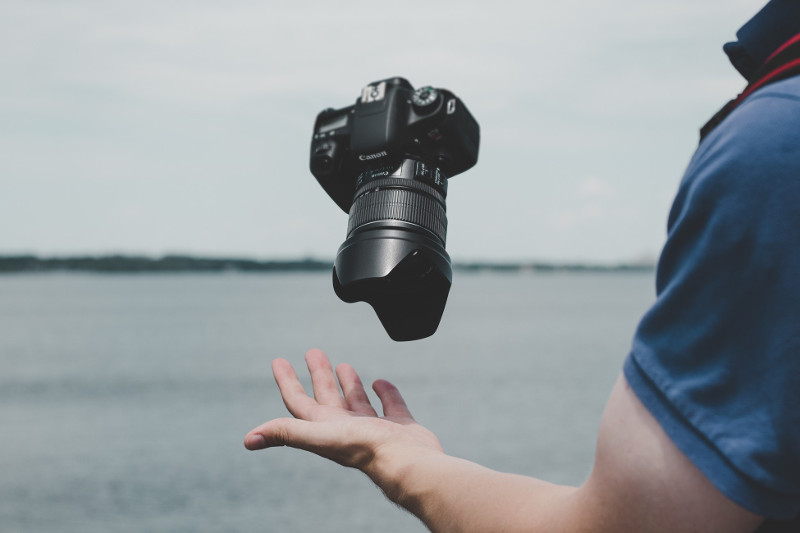 One of the best things about being a DSLR photographer or videographer is that not only do you have an incredible back catalogue of lenses to choose from, but new ones are being released all the time.
Whether you're picking up lenses from the same manufacturer that made your camera, or shopping with one of the many excellent third-party lens-makers, there are loads of great lenses to choose from, and 2019 has seen many fine optics added to the list. From fisheyes and wide-angles to super telephotos, from super-sharp primes to versatile zooms, there's a new lens for every kind of photographer.
So, it's time to get started! Here we present our favourite lenses from 2019 so far...
The extreme field of view provided by the Samyang XP 10mm F3.5 Lens gives you images with a distinctive and unique look, and is perfect for shaking up your photography and doing something different. It provides a 130-degree field of view that's distortion free, and it is currently the widest non-fisheye lens for Canon full-frame DSLR cameras. Its solid, all-metal construction is made to match the ruggedness of Canon DSLRs, and means it's just as capable whether you're working indoors or out on location.
This is an ideal lens for shooting landscapes, night skies, cityscapes, architecture and more, however you can also feel free to get close to your subjects thanks to the minimum focusing distance of just 25cm. The lens, which is manual focus only, also comes with a petal-shaped hood to control stray light, so you've got everything you need to get out there and start creating.
Samyang XP 10mm f3.5 Lens - Canon EF Fit
For Pentax K-mount DSLR users who want the best of the best, this wide-angle zoom will admirably fit the bill. The Pentax 11-18mm f2.8 HD DA* ED DC AW Lens (with a zoom range equivalent to 17mm to 27.5mm in 35mm format) is the latest in Pentax's premium Star series, boasting a large constant f/2.8 aperture and an optical design that delivers high-resolution, high-contrast images from edge to edge, with no blurring or distortion. The body is also dustproof and weather-resistant to match Pentax DSLRs, ensuring the lens is perfect for outdoor use.
With a high-grade, multi-layer HD Coating to reduce reflections, a unique Focus Clamp Mechanism that completely locks down the focal point, and smooth focusing operation thanks to the DC motor, this is a lens that's built to impress in all areas. The Focus Clamp also offers some useful extra features for outdoor shooting, such as space for wrapping heating wires round the lens barrel to prevent its inner workings from being affected by condensation, and there's also a Quick-Shift Focus System for quickly switching to manual focus operation when you need to. This is a superb lens for Pentax K-mount.
Pentax 11-18mm f2.8 HD DA* ED DC AW Lens
3. Tokina 16-28mm f2.8 Opera FF Lens (Canon or Nikon fit)
Tokina's latest AT-X zoom lens for full-frame DSLRs is designed to offer the best of the best when it comes to high-resolution performance. It delivers high-contrast images with beautiful bokeh at every point in the zoom range thanks to its constant aperture of f/2.8, and its DC motor and Silent Drive module ensure that its focusing action is fast, accurate and noiseless. Its bulbous front element is specifically designed to reduce distortion and light falloff, producing images that are tack-sharp from corner to corner with no appreciable vignetting.
Despite all this sophisticated tech, the lens manages to have a pleasingly slim and light profile, making it a great choice for travel. Its housing is designed to be well-balanced, with smooth zooming action and a well-placed focusing ring for ergonomic handling. The complex internal optical design serves to produce images that are distortion-free, with effective suppression of chromatic and spherical aberrations, and built-in hood petals do extra work in keeping the front element safe from damage.
A fantastic lens for the full-frame DSLR user, the Tokina 16-28mm f2.8 Opera FF Lens is available for Canon EF-mount and Nikon F-mount.
Tokina 16-28mm f2.8 Opera FF Lens - Canon EF Fit
Tokina 16-28mm f2.8 Opera FF Lens - Nikon Fit
Another superb optic for Pentax shooters, the Pentax 35mm f2 HD FA's optical elements have been treated with a high-grade, multi-layer coating in order to produce high-contrast images that are sharp from edge to edge and free from flare and ghosting. The lens has also been treated with Pentax's stain-resistant SP Coating, keeping its front element smear-free and making the optic more useful for outdoor work.
The exterior design of the Pentax 35mm f2 HD FA has been revamped to be more in line with Pentax's latest DSLRs, mirroring that of DA- and D FA-series lenses. It provides a 35mm field of view when mounted on a full-frame camera and 53.5mm when attached to an APS-C DSLR, and it also has a minimum focusing distance of 0.3m, allowing you to get nice and close to your subjects. Weighing just 193g, the lens is perfect for travel and exploring, designed to be extremely compact and easy to bring to wherever your images take you. Explore your Pentax K-mount possibilities with this sophisticated, affordable prime lens.
Pentax 35mm f2 HD FA Lens
5. Zeiss 100mm f1.4 Otus ZE Lens (Canon or Nikon fit)
Accept no compromises. If you're a Canon or Nikon full-frame DSLR user and you absolutely need to have the best of the best, the new Zeiss 100mm f1.4 Otus ZE Lens is the one for you. A telephoto prime made with the incredible attention to detail and quality that Zeiss is known for, the Zeiss 100mm f1.4 Otus ZE Lens provides smooth mechanical operation and beautifully engineered internal focusing, ensuring a consistent centre of gravity that makes it a joy to handle.
Images are tack-sharp and resplendent thanks to the sophisticated internal construction of 14 elements in 11 groups, and the Otus lens also makes use of Zeiss's T* coating to completely banish reflections for extremely high-contrast results. If you're shooting portraits this is the perfect lens, with that flattering focal length and large maximum aperture, but really this is a lens that practically any Canon or Nikon photographer could find a use for. It's beautifully made, with astounding attention to detail, and it's everything you would expect from Zeiss.
Zeiss 100mm f1.4 Otus ZE Lens - Canon EF Mount
Zeiss 100mm f1.4 Otus ZF.2 Lens - Nikon F Mount
Those are our favourites from 2019 so far, but keep checking back as we'll be adding more! Any of your favourites we've missed? Let us know!
For more great content, visit our YouTube channel, Facebook, Twitter and of course, the Wex Blog.
About the Author
Jon Stapley is a professional journalist with a wealth of experience on a number of photography titles including Amateur Photographer, Digital Camera World and What Digital Camera. See more of his writing at jonstapley.tumblr.com
Related articles