No need to spend a fortune on a DSLR – we find absolute bargains in our list of the best DSLRs for under £500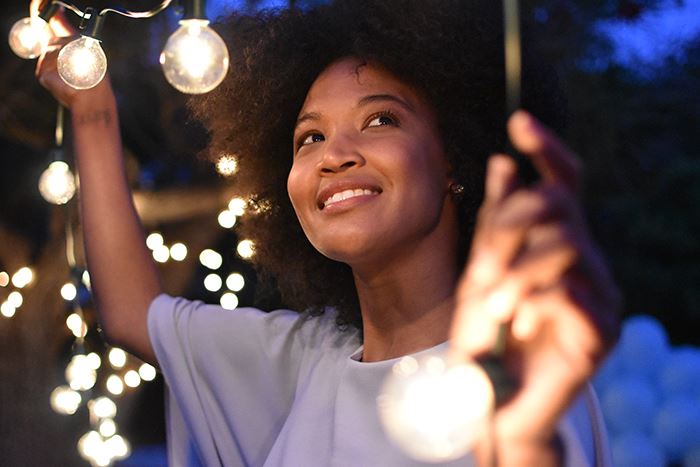 An image shot with the Nikon D3500, one of the cameras to make our list
DSLRs may have something of a reputation for being expensive cameras, but this really isn't the case. There are loads of great models available for knock-down prices, and whether you're a novice looking for a first camera or simply someone who loves a bargain, it's absolutely possible to get your hands on a DSLR for less than £500.
We've compiled a list of our favourite DSLR models that you can get for this price and lower right now, a selection of cameras from Canon, Nikon and Sony. Some of these cameras come with lenses and some come without, so you can make the buying decision that's right for you and your needs.
But that's enough preamble – let's save some money! Onto the best DSLRs available for less than £500 right now…
This is a hugely affordable DSLR that's aimed squarely at novice photographers looking for an uncomplicated model that does everything they need it to. The Canon EOS 4000D is a small but capable DSLR, available for an incredible price, able to capture 18MP stills and Full HD video and offering compatibility with Canon's large selection of EF-S lenses.
Its APS-C sensor is significantly larger than that of a smartphone – anyone upgrading to a camera for the first time will likely notice the difference almost straight away. It's possible to quickly connect your phone to the camera via the Canon Connect app, enabling you to control the camera remotely from your phone, as well as providing a way to easily back up your images for extra security.
Feature Guides and the Photo Companion app help guide the novice user around the ins and outs of the camera. A fantastic beginner's camera for a frankly incredible price, the Canon EOS 4000D is a sub-£500 winner.
This camera is similar to the EOS 4000D but slightly more sophisticated, with a higher-resolution sensor that boasts 24.1 megapixels to play with. This makes it the better choice if you're planning on making prints out of your images, as having more quality will enable you to print larger.
Elsewhere it's got a lot of the same functionality you'd expect in a contemporary Canon DSLR, with full connectivity, fast autofocus, manual control, 3fps burst shooting, Full HD movie recording and built-in feature guides. It's a solid camera for beginners but will also allow the user scope to grow into a real enthusiast without needing to upgrade. There's plenty of depth to play with here.
The version we've picked out also comes bundled with an 18-55mm IS II Lens, a useful standard zoom that produces reliably sharp and vibrant images in all different shooting situations. Like the 2000D itself, the lens is perfect for the novice photographer, but provides tremendous room to grow.
Canon EOS 2000D Digital SLR Camera with 18-55mm IS II Lens
The Canon EOS 2000D Digital SLR Camera Body is the perfect beginner camera to get you started with DSLR photography. With its easy operability, intuitive design, and in-camera guide, the EOS 2000D will bring your images to life. Create effortlessly gorgeous background blur and capture exciting moments with cinematic Full HD video. Share these in an instant thanks to the Wi-Fi and NFC connectivity. The 24.1-megapixel imaging sensor, with up to 19x more surface area than most smartphones, is sure to make your photographs stand out. To top things off, EOS 2000D comes with the Canon EF-S 18-55mm f3.5-5.6 IS II lens.
£519.00 View
Nikon's D3000 series of DSLRs has long been the gold standard for entry-level cameras, and the D3500 is no exception. Its body is ergonomically designed and pleasingly lightweight, but manages to find room for a 24.2MP sensor and an 11-point autofocus system. It's capable of burst shooting at up to 5fps, and can shoot video at Full HD resolution with a frame rate of 60p.
A beautiful LCD monitor on the rear is perfect for composing and viewing your images, while the camera also boasts plenty of Auto and Guide modes to help out the novice photographer. With a maximum ISO setting of 25,600, the D3500 is also surprisingly capable in low light for a camera of its class.
This model also comes bundled with an 18-55mm AF-P VR Lens, a standard zoom sporting Nikon's useful Vibration Reduction technology that reduces image blur caused by camera movement, expanding the user's options when shooting handheld in difficult light.
Okay, fine, we've very slightly blown our budget here, but the Nikon D5600 at this price is an absolute steal! It's got compatibility with Nikon's SnapBridge connectivity technology making it easy to transfer images from camera to phone at super-fast speeds, and imaging-wise it's got a 39-point autofocus system, a 24.2MP DX-format sensor with no low-pass filter, 5fps continuous shooting and more.
Compose your images with the gorgeous pentaprism viewfinder offering 95% coverage, or use the 2.2in vari-angle touchscreen LCD with 1,037k dots of resolution – both offer a fantastic handling experience. There's also the option to shoot Full HD movies at 60p, or play with time-lapse movie mode and get really creative. The D5600 is a nimble, capable DSLR that offers simply terrific value for money in a body that weighs just 450g – now that is pretty hard to argue with.
About the Author
Jon Stapley is a professional journalist with a wealth of experience in a number of photography titles including Amateur Photographer, Digital Camera World and What Digital Camera. See more of his writing on Jon's author page.
Related articles