These are the filters that will make a real difference to your landscape photography, from NDs to polarisers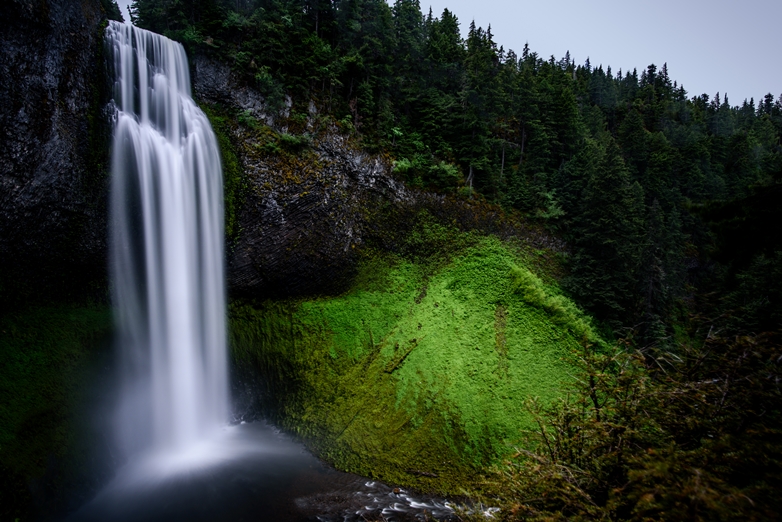 Filters are a great way to expand your landscape creativity
Many landscape photographers carry with them a good set of filters, resulting in greater control when out in the field and less time spent fiddling around during post. Whether you're looking to reduce glare, retain the detail in bright skies or produce long-exposure shots on a bright day, here are some of the best filters for landscape photography in 2018.
1. Lee 100mm ND Grad Soft Resin Filter Set
Soft ND grads are ideal for scenes where there's no definite transition from lighter to darker parts, and are invaluable when trying to balance exposure across the frame. This kit helpfully combines three options, each with a different strength, and they can either be used singularly or in combination with each other. As neutral filters they also have the advantage of retaining the colour balance of the image for faithful results.
2. Lee Big Stopper 10x Filter
A hugely popular filter among landscapes and seascape photographers, the Big Stopper has a ten-stop impact on exposure, which has the effect of reducing water, clouds and and anything else that may be moving to a smooth, luscious blur. Crafted from high-quality glass to keep the image as colour accurate as possible, the Big Stopper can also be used in combination with other Lee filters once it's mounted within the separately available filter holder.
3. Kenko 82mm Real Pro Circular Polarising Filter
Polarisers are great for making clouds pop against blue skies and to reduce glare and reflections, and this option from Kenko has been constructed to an uncompromising standard. Black-rimmed glass and a black almite frame are used to keep reflections away from images while the slim profile also does the same for vignetting. Furthermore, the Anti-Stain Coating (ASC) ensures that moisture and water droplets easily slip away from its surface to leave your images unaffected.
4. Cokin Landscape Kit
Compromising soft ND grad, blue grad and tobacco grad filters, this kit allows landscape photographers to easily intensify the warmth or coolness in the scene while keeping lighter and darker parts balanced for best exposure. The filters themselves are crafted from a lightweight, organic glass that boasts excellent light transmission and resistance to shocks, with a soft gradient to suit scenes that vary gradually across the frame. As P-series filters they're designed to be used with the separately available P series holder and adapter.
5. Kenko 82mm Real Pro ND 1000 Filter
The Real Pro ND 1000 screws directly into your lens and provides a 10-stop effect to sufficiently blur motion of any kind, making it much more convenient than equivalent square filters that require separate holders. The black aluminium satin-finish almite frame not only looks smart but keeps reflections away from your shots, and if 82mm is too large for your lens of choice you can opt for one of the many alternatives right down to 58mm.
Related articles