View the best full-frame mirrorless cameras from other years:
We look back at the best full-frame mirrorless cameras from 2018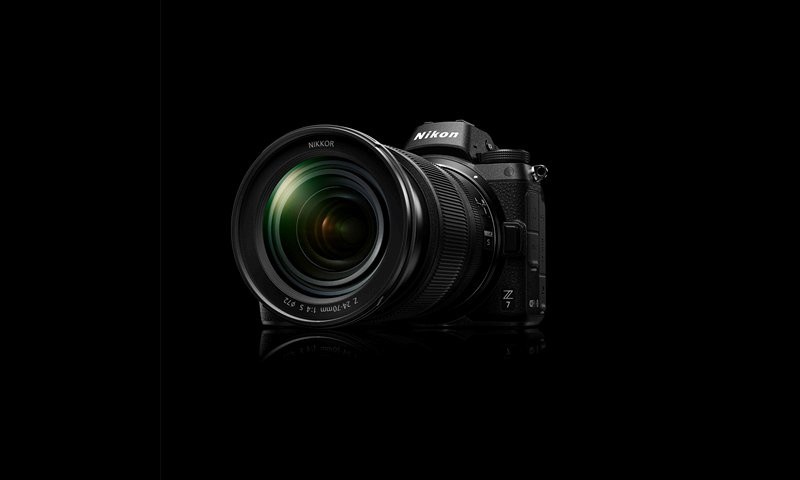 2018 was the year of full-frame mirrorless. Huge, unexpected releases from major manufacturers showed off that a large full-frame sensor inside a small mirrorless body was and is the future of camera technology, and we were thrilled to see the results.
While exciting new mirrorless cameras continue to be announced and released by all different manufacturers, 2018 will remain a vintage year for this sector, so we thought it best to take a look back and recap the best of the best from this incredible year. From Canon and Nikon to Sony, there was a range of different models for a range of different tastes, and it couldn't be more exciting for photographers and videographers. The future is full of mirrorless shooting and lots of exciting new kit to play with, and it is a very bright future indeed!
So, without further ado, let's get to the cameras! Join us as we take a trip back in time and run through our picks for the best mirrorless cameras of 2018...
Canon made its jump into the full-frame mirrorless market in 2018, serving up a brand new mirrorless camera that also came with a brand new lens mount -- the Rf-mount. The RF-mount is a large-diameter lens mount that also boasts a 12-pin connection for lightning-fast communication between the camera and the lens.
But enough about the lenses, what about the camera? The EOS R is packed with fantastic camera tech, not least of which is the 30.3MP full-frame sensor at its heart. It offers dual pixel phase-detection AF, 14-bit RAW capture, video capture in 4K at 30p and plenty more besides. There's also a pleasing degree of intuitive customisation in the EOS R's make-up, with the touch-control Multi-Function bar on its rear that users can assign with their preferred settings. Shooting is completely silent, and the EOS R can find focus in challenging low-light conditions, to the tune of EV -6.
Another thing to note: don't worry if you're deep into EF and/or EF-S lenses as well, as the camera can be bought with a EF-EOS R mount adapter that'll let you play with all your existing glass on this new piece of kit. While you don't get some of the RF-mount advantages such as the 12-pin connection, the lenses will still work with many functions such as autofocus and even image stabilisation in some cases, meaning you still have all you need to go forward and create with this exciting camera.
Canon EOS R with EF Adapter
Heralding the beginning of a new era for the Nikon, the Nikon Z6 was one of two cameras to arrive in 2018 bearing a brand new lens mount – the Nikon Z mount. The other was the Nikon Z7, which we'll get to momentarily. Fear not though if you've already built up an extensive collection of F-mount lenses, because there's already an FTZ adapter designed to allow you to use your existing collection with this new camera.
The 24.5MP sensor is a back-illuminated CMOS model that provides impressive low-light performance, and the camera provides the capacity to shoot 4K 30p video, with the option to output 10-bit 4:2:2 via HDMI. The hybrid autofocus system covers approximately 90% of the frame, the focal-plane phase-detection AF system is built into the sensor, and the Z6 even offers the capability of capturing photos while shooting video.
A tremendously exciting camera that represents great things for the future of full-frame mirrorless, the Nikon Z6 blends functionality with affordability for both stills shooters and videographers.
Nikon Z6 Digital Camera Body
If you love the sound of the Z 6 but want to push things even further, then you'll definitely want to consider the Z7 and its back-illuminated FX-format CMOS sensor with 45.7 megapixels of resolution. Though Nikon has been in the mirrorless game for several years and multiple models, the Nikon Z7 represents a radical step forward in terms of sheer quality and functionality.
This is the ideal tool to take advantage of the large-diameter Z-mount lenses with their impressive resolving power, and you also get all of the other advantages from the Z 6 such as 4K video, timelapse functionality in 4K UHD, 5-axis in-body stabilisation (with up to five stops of compensation when used with a Nikon VR lens), and a high-resolution electronic viewfinder covering 100% of the frame.
There are plenty more features to get excited about. Full-frame autofocus is a nifty addition, enabling the camera to find its focal subject using the full width of the sensor! Tracking moving subjects becomes simplicity itself. What we really love though is the handling -- the Z7 is just a pleasure to use for anyone, no matter how you prefer to compose and shoot. There are lots of exciting new lenses promised for the new Z-mount as well, making this a truly great time to be a Nikon mirrorless photographer or videographer.
Nikon Z7 Digital Camera Body
The Sony A7 III is a remarkably elegant balancing act. It liberally borrows features from the more specialised and expensive members of the Alpha stable, most notably the A7R III and the A9, and puts them together to make for a model that feels complete and satisfying to use, with a more friendly price tag as the kicker.
The overhauled 24.2MP sensor is fully back-illuminated, and the ISO ceiling of 204,800 is nothing to sneeze at. There's that 5-axis in-body stabilisation too, a touchscreen LCD monitor and 4K video capture. Approximately 15 stops of dynamic range allow for truly subtle gradation of shadows to highlights, and there's also the high-capacity NP-FZ100 battery that the A7 III uses, which allows it to keep shooting for up to 710 images on a single charge.
It's a hugely impressive feature-set that's great for the all-rounder, less specialised than other Sony full-frame models such as the low-light A7S, the high-resolution A7R III or the action-focused A9.
With this in mind, the A7 III is particularly good for events and wedding photography, and Sony has cannily included a few features to entice such users. The 693-point "4D Focus" autofocus system is a great one, as is the 10fps burst speed that helps you keep up with whatever's unfolding in front of you. Having access to the terrific range of E-mount lenses is the icing on top of a very impressive cake, and makes the A7 III a standout choice for photographers of many disciplines.
Free tripod worth £49.95
£300 Cashback
Sony A7 III Digital Camera Body
So what do you think of these full-frame mirrorless cameras -- do you think they're as good as we do? Let us know your favourites, and keep checking back with us for all the latest on full-frame mirrorless kit.
For more great content, visit our YouTube channel, Facebook, Twitter and of course, the Wex Blog.
About the Author
Jon Stapley is a professional journalist with a wealth of experience in a number of photography titles including Amateur Photographer, Digital Camera World and What Digital Camera. See more of his writing on Jon's author page.
Related articles