View the best full-frame mirrorless cameras from other years:
What were the best full-frame mirrorless cameras of 2019? We count off the list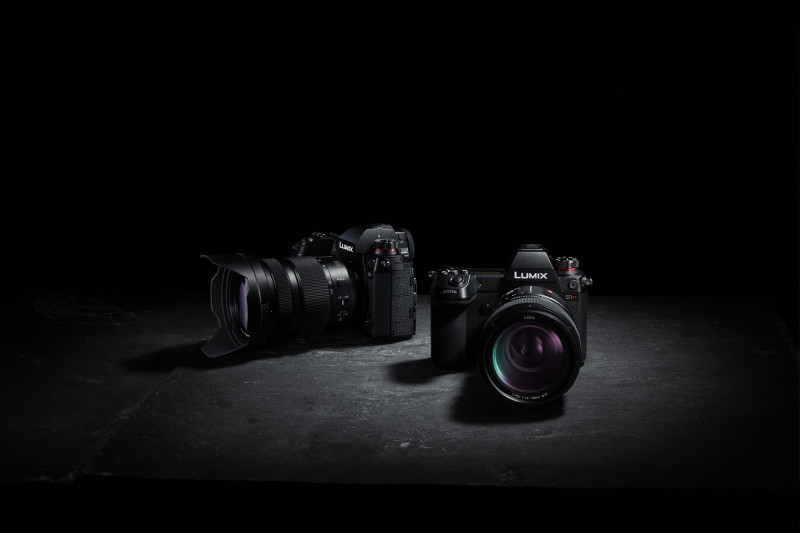 A small mirrorless body and a large full-frame sensor – truly the best of both worlds.
For those who don't know, a full-frame sensor is one that's a certain size: the saem size as a single frame of 35mm film, in fact (hence why it's sometimes referred to as "35mm full-frame"). This is larger than the standard APS-C sensor size that's found on many mirrorless cameras and smaller DSLR cameras, and having a physically larger sensor does confer several significant advantages. The big one is high-ISO image quality. Having a physically larger sensor means the pixels on it can also be larger. This in turn means they can capture more light, and this means less of the digital noise that can often plague low-light images. So a full-frame sensor is a pretty nifty thing to have.
It was once the case that Sony was pretty much the only game in town when it came to full-frame mirrorless. That's all ancient history now, and things have never looked better for full-frame mirrorless users, with Canon, Nikon and Panasonic all getting in on the action back in 2018, and continued to release exciting new models in 2019.
Throughout 2019 we had a few new full-frame mirrorless models join the party, and we're only expecting more great things from this exciting sector for 2020. Join us as we round up the best mirrorless full-frame cameras that came out in 2019...
Canon made a lot of photographers and videographers very happy when it introduced the EOS RP, one of the smallest and lightest full-frame mirrorless models available right now. It also came at one of the most affordable launch prices for a full-frame model, making it an exceptional gateway drug for photographers looking to take a step up. Weighing just 485g, it's a fantastic camera for travel, keeping your kit bag nice and light.
Sporting a 26.2MP Dual Pixel CMOS sensor, the EOS RP produces superb JPEGs and can burst shoot at up to 4fps. It also offers the option to shoot 4K video, albeit with a pretty hefty 1.7x crop that isn't going to impress any professional video shooters. The autofocus is rated down to -5EV, making it supremely capable in low light, a quality bolstered by its maximum ISO of 40,000.
With a 2.36M dot OLED viewfinder and a fully-articulated 1.04M dot touchscreen, the EOS RP is a joy to use. Its twin command dials making controlling it a joyfully tactile experience too. Capturing fantastic images is both easy and enjoyable with the Canon EOS RP.
Canon EOS RP Body with EF Adapter
Read more about the Canon EOS RP here...
Though Panasonic's entry into the world full-frame mirrorless was revealed in 2018, we didn't get our hands on the cameras themselves until early this year. The range has begun with two cameras – the Lumix S1 and Lumix S1R. More on the S1R in a moment, but first let's take a look at the S1.
Adopting the L-mount from Leica, this mirrorless camera comes packing a 24.2MP full-frame MOS sensor, which produces sharp and vivid images with exceptional clarity and glorious dynamic range. Its 5-axis image stabilisation provides a hefty 5.5-stop exposure advantage, while the new High Resolution mode allows you to push the megapixels to their absolute limit, stitching images together to create a 96MP behemoth.
This isn't the only new mode as well – the S1 also offers new HLG Photo mode, designed to reproduce light and shadows with more natural contrast, useful in bright sunlight. Users who get in on the ground floor here can also expect many great things in the future from the L-mount alliance between Panasonic, Leica and Sigma, which was announced at Photokina 2018. Lots of great new lenses -- just the way we like it!
Panasonic Lumix S1 Digital Camera Body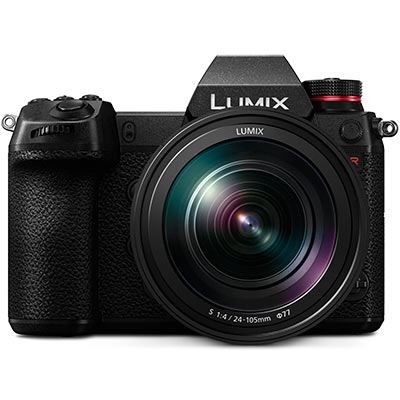 The Panasonic Lumix S1R completes the pair, and it's a very enticing full-frame mirrorless camera indeed; in fact it's the highest-resolution full-frame mirrorless camera to hit the market. Its full-frame sensor is a powerful 47.3MP version, using an aspherical on-chip microlens to enhance light-gathering, and it's powered by an all-new Venus Engine that gives the camera the oomph it needs for fast, responsive photography.
Like the S1, this camera also boasts a multi-shot High Resolution mode, however in this case the higher megapixel count means the final image comes out at a whopping 187MP! The level of detail here is frankly astonishing, and makes the Lumix S1R an incredible choice for professional work where, quite simply, nothing less than the best will do.
The S1R shares lots of features with the S1, including the 5.5-stop image stabilisation, High Resolution mode, HLG photo mode and plenty more, not to mention 4K video at 60p. The autofocus benefits from new Advanced AI Technology, which allows the S1R to better keep track of human and animal subjects, even when they turn to face away from the camera.
There are plenty more features that make the S1R such a killer mirrorless camera. Dual card slots are an extremely welcome addition, allowing an extra level of safety for your images and/or letting you keep on shooting 4K video for longer and longer. It's also worth noting that this is another camera that's going to benefit from the L-mount alliance between Panasonic, Sigma and Leica, with a huge number of new optics from all three manufacturers predicted to have arrived by the end of 2020. It's an incredibly exciting system to get involved with, and we recommend you get in on the ground floor.
Panasonic Lumix S1R Digital Camera Body
We'll have more of the best mirrorless cameras from 2019 as they come out, so keep on checking back with us! In the meantime, you
For more great content, visit our YouTube channel, Facebook, Twitter and of course, the Wex Blog.
About the Author
Jon Stapley is a professional journalist with a wealth of experience in a number of photography titles including Amateur Photographer, Digital Camera World and What Digital Camera. See more of his writing on Jon's author page.
Related articles