See more of the best CSC/mirrorless lenses:
Want the best glass for your compact system camera? We run through the best lenses for mirrorless camera from 2018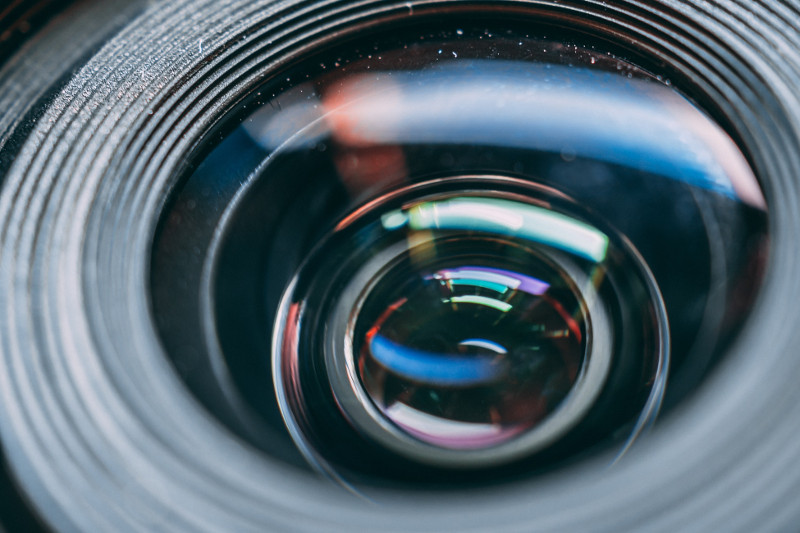 It's a great time to be shooting mirrorless. Every year, we see loads of fantastic new lenses arriving for mirrorless cameras of all shapes, formats and sizes, and whether you want to shoot wide or at the longest telephoto length possible, there's something to cover you.
The year 2018 was a particular bumper year for mirrorless thanks to the arrival of full-frame mirrorless systems from Canon, Nikon and Panasonic, and this meant it was also an especially good year for mirrorless lenses, right across the board. We've compiled a list of our favourite mirrorless lenses from the year, including not only these heavyweights but also Fujifilm X and Micro Four Thirds, so let's get started with some seriously good glass...
An outstanding wide-angle zoom for the Fujifilm X series, the Fujifilm 8-16mm f2.8 XF R LM WR Fujinon Lens uses cutting-edge optical technology to produce images with exceptional edge-to-edge sharpness. It's perfect for landscapes, architecture, interiors, night-time scenes, astrophotography and more. Fujifilm has also included field curvature correction and double Nano-GI coating, ensuring superior light transmission, while its magnesium-alloy lens barrel is resistant to dust and moisture.
Providing an equivalent focal range of 12-24mm in full-frame format, the Fujifilm 8-16mm f2.8 XF R LM WR Fujinon Lens uses a linear motors to provide ultra-fast and quiet autofocus. This is an outstanding lens for pushing your X-series camera further and getting unique images with an exaggerated perspective.
Fujifilm XF 8-16mm f2.8 R LM WR Lens
One of Sony's well-renowned G Master lenses, this wide-angle prime delivers best-in-class optical performance even at its widest aperture settings thanks to its optical design with 13 optical elements, 2 XA elements and ED glass and Nano AR coating. This results in superbly sharp images with excellent resolution and beautiful bokeh quality, limiting sagittal flare at the edges of an image, which is particularly useful for astrophotography.
The newly developed Direct Drive SuperSonic Motor (DDSSM focus drive) means that autofocusing action is fast, smooth and accurate, while the lens itself weighs just 445g, meaning it won't weigh down your kit bag and is easy to use handheld for protracted shoots. Whichever Sony E-mount camera you're using, the Sony FE 24mm f1.4 G Master Lens will prove an able and versatile companion.
Finance available
£100 Cashback
Sony FE 24mm f1.4 G Master Lens
With a close focusing distance of 24cm, superb optical quality thanks to a sophisticated internal construction, and a quiet autofocus system that balances speed and precision, the Zeiss 40mm f2 CF Batis Lens is great for Sony E-mount cameras. The Zeiss T* coating ensures excellent light transmission, with high micro contrast and a fantastic look to your shots, while the barrel of the lens also has an OLED display that shows range and depth of field information.
This fixed focal length of 40mm makes this a solid all-rounder lens, great for capturing street scenes and for reportage/documentary photography. It gives that signature Zeiss look that's the product of more than a century of visual engineering experience, allowing you to focus on expressing your creativity and producing images of peerless quality.
Zeiss 40mm f2 CF Batis Lens - Sony E Mount
Expand your creativity and delve into the world of tilt-shift using Lensbaby's Sol 45, available for Fujifilm X and Sony E mounts. An 8.5º area of tilt gives you a great deal of flexibility when selecting your area of sharp focus, while the rest of the image will be rendered with the stylish blur and bokeh that Lensbaby optics have become known for. It uses two bokeh blades which swing over the front of the lens to add subtle lines to an image's defocused areas, adding visual texture.
Working well on full-frame and APS-C mirrorless cameras, the Sol 45 has a centre-locking system that allows the user to lock it in position for quick and easy focusing. Its manual focus only, with a fixed aperture of f/3.5, and it weighs only 272g.
Lensbaby Sol 45 Lens - Sony E Fit
Lensbaby Sol 45 Lens - Fujifilm X Fit
The nifty fifty arrives for the Nikon Z system and it's a superb optic, boasting an f/1.8 maximum aperture and a new stepping motor for fast, accurate autofocus. It provides edge-to-edge sharpness and pristine image reproduction; with its angle of view roughly replicating that of the human eye, this is an absolutely perfect walk-around lens for travel photography and street scenes.
Producing silky-smooth and natural-looking bokeh, the Nikon Z 50mm f1.8 S Lens is an essential addition to any Z-mount kit bag. It's built for the enthusiast or professional photographer as well, with a dust- and drip-resistant body that's built to survive even difficult weather conditions. The perfect pairing for any Nikon Z camera.
Blending a lightweight build with fantastic image quality, this lens from Sigma's Contemporary range is designed for the adventurous photographer, perfectly complimenting the small, take-anywhere nature of many Micro Four Thirds cameras as well as Sony E-mount. It provides an equivalent focal length of roughly 85mm in full-frame terms, meaning it's a perfect portrait optic, and this is bolstered by its maximum aperture of f/1.4, perfect for creating shallow depth of field as well as working in low light.
The mount of the lens has been designed to be dust- and splash-proof, with rubber sealing, and the autofocus action is super smooth, making it perfect for shooting video as well as stills. Its construction of 10 elements in 6 groups ensure tip-top optical quality, and its 9-bladed rounded diaphragm helps produce flattering images with smooth delineation between the areas in and out of focus. It has a minimum focusing distance of 50cm too, making it also great for close-up work.
Sigma 56mm f1.4 AF DC DN Contemporary Lens - Micro Four Thirds Fit
Sigma 56mm f1.4 AF DC DN Contemporary Lens - Sony E Fit
This manual focus lens is designed for cameras with APS-C sensors, and is available for Sony E-mount, Fujifilm X-mount and Micro Four Thirds. It provides an equivalent angle of view of around 135mm in full-frame terms, and it features a high-refractive and an extra-low dispersion element to deliver images with high levels of detail and minimal aberrations. Whatever system you use, your images will look exceptional.
Samyang has also added Ultra Multi-Coating to ensure maximum light transmission, and with its maximum aperture of f/1.8, this is an ideal lens for portraits and for working in low light. Its floating element system delivers beautiful bokeh, and it's an all-around lens that works wonders in a whole host of shooting situations.
Samyang 85mm F1.8 MF Lens - Micro Four Thirds Fit
Samyang 85mm F1.8 MF Lens - Fujifilm X-Mount Fit
Hugely versatile, covering a focal range from wide to telephoto, Canon's RF 24-105mm f4L IS USM Lens is great for photographers and filmmakers alike, balancing quality and convenience with portability. Its super-fast and quiet Nano USM means focusing action is swift and silent, while the 5-stop image stabiliser makes the lens a fearsome proposition in low light. It takes advantage of the increased 12-pin communication of RF-mount, providing a superb companion to any EOS R camera.
Built tough and light, with L-series quality, the RF 24-105mm f4L IS USM Lens is excellent for travel for professionals and enthusiasts alike. Anyone who is using the mirrorless EOS R system will find this lens to be a tremendously handy companion, with its blend of incredible image quality and easy portability a winner in all sorts of situations.
Canon RF 24-105mm f4L IS USM Lens
One of the lightest super-telephotos ever made, the Sony FE 400mm f2.8 OSS G Master Lens is a supreme optic for full-frame E-mount cameras, providing a blend of uncompromising image quality with incredible reach and impressive portability. Built to G Master standards, it's a great lens to have in all sorts of shooting situations, particularly wildlife and sports shooting, with its newly developed XD Linear Motor providing extremely fast, precise, quiet AF.
Equipped with all the power and sophistication that has made the G Master series famous, this is a superb lens for maximising the potential of your full-frame Sony Alpha camera.
Sony FE 400mm f2.8 OSS G Master Lens
Which lenses are you using with your mirrorless camera? Let us know, and keep checking back for all the latest news on lenses and CSCs.
For more great content, visit our YouTube channel, Facebook, Twitter and of course, the Wex Blog.
About the Author
Jon Stapley is a professional journalist with a wealth of experience on a number of photography titles including Amateur Photographer, Digital Camera World and What Digital Camera. See more of his writing on Jon's author page.
Related articles