See more of the best lenses for mirrorless cameras/CSCs:
As mirrorless cameras get better and better, so do their lenses! Here are our favourite mirrorless lenses released so far this year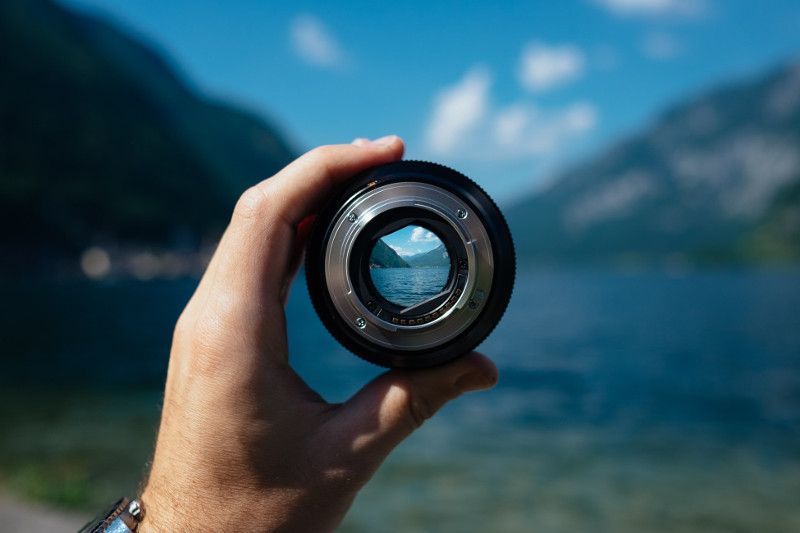 No matter what your mirrorless persuasion is – whether you're a Canon, Nikon, Sony, Fujifilm, Panasonic or Olympus user – it's a fact of life that you have a huge range of fantastic lenses to choose from. With everything from wide-angle zooms to telephoto primes, all of these ranges have excellent options for photographers and videographers of all disciplines.
New lenses are also being released all the time for all these systems. No matter whether your lens mount of choice is Canon RF, Nikon Z, Sony E, Fujifilm X or Micro Four Thirds, 2019 has seen new quality glass arrive to tantalise you. Here is our selection of the best mirrorless/CSC lenses to arrive this year – so let's get started!
First up we have a truly excellent new wide-angle prime for the Fujifilm X series – the Fujifilm XF16mm f2.8 R WR Lens, a weatherproof lens that's fantastic for landscape and architecture work, providing an equivalent focal length of 24mm in full-frame terms on Fujifilm's APS-C sensors. Its design of 10 elements in 8 groups includes aspherical elements that have been carefully positioned to suppress aberrations and distortion, and the lens itself weighs just 155g and measures just 45.4mm in length, making it a superb choice for travel.
The inner focusing system of the XF 16mm f2.8 R WR Lens uses a stepping motor to drive its lightweight focusing elements, ensuring focusing action that is fast, silent and accurate, even when dealing with challenging subjects. Shoot confidently even in difficult conditions – this is the perfect lens for realising your creative visions with Fujifilm X cameras.
Fujifilm XF 16mm f2.8 R WR Lens - Silver
Nikon adds an ultra-wide zoom to its Z-mount lens line-up, covering the range of 14mm to 30mm with a constant maximum aperture of f/4 throughout the entire zoom range. This lens is fully equipped to take advantage of the full-frame sensors of Z-mount cameras, and at just 3.5 inches in length and 485g in weight, it's the perfect size for travelling.
Nikon has included Nano Crystal Coat in order to suppress flare and ghosting, and the latest Nikon Stepping Motor (STM) technology to provide fast, silent and accurate autofocus. The control ring is customisable, meaning it can be assigned to manual focus, exposure compensation or aperture control, depending on user preference. It's also designed to be fully compatible with the in-body 5-axis VR system included in the Nikon Z6 and Nikon Z7, and allows for the attachment of screw-on filters on its front element, expanding versatility and useability in challenging conditions.
Nikon Z 14-30mm f4 S Lens
Speed is the name of the game with this Samyang AF 45mm f1.8 Lens, making it the perfect companion for Sony's E-mount Alpha cameras. It's also got a minimum focusing distance of 45cm, so you can get closer to your subjects, and weighs an extremely slight 162g which means it's great for travel.
Its internal construction incorporates 7 lens elements in 6 groups, with two Aspherical optics and one Extra-Low Dispersion element, ensuring superior image quality and consistently sharp images across the edges of the frames. Its 9-bladed diaphragm works well with its f/1.8 maximum aperture, allowing you to produce images with attractively shallow depth of field and beautiful bokeh. This lens provides the warm colour rendition that is a known characteristic of Samyang lenses, and pairs beautifully with any of Sony's full-frame E-mount cameras to produce vivid images full of detail.
Samyang AF 45mm f1.8 Lens - Sony FE Fit
The fast NIKKOR Z 24-70mm f/2.8 S for Nikon's full-frame Z mount provides superb optical performance from corner to corner, boasting an advanced optical design of 17 elements in 15 groups with anti-reflective ARNEO and Nano Crystal coatings for superior light transmission and images with vivid colour rendition. Its control ring and Ln function button are fully customisable, allowing you to choose your preferred settings to get the lens handling just the way you want it.
With a tough build to protect from dust and moisture, this is a workhorse lens in a useful focal range that's perfect for general-purpose photography and video work. Delivering professional-grade results, this is an excellent lens to pair with a Z-mount full-frame mirrorless camera.
Nikon Z 24-70mm f2.8 S Lens
The fastest portrait prime in the Canon EOS R system, Canon's RF 85mm f/1.2L USM Lens combines a short telephoto focal length with a super-fast f/1.2 aperture. It can produce images with a shallow depth of field, attractive defocused areas and beautiful bokeh, and thanks to its USM autofocusing technology its focusing action is smooth and near-silent. Canon has included Blue Spectrum Refractive (BR) optics and an aspheric lens element to eliminate colour and spherical aberrations, while the lens control ring allows for control over ISO, aperture and shutter.
Built with the kind of quality L-series lenses are famous for, this is a professional-grade lens that'll stand up to the challenges pro photographers and enthusiastic amateurs will put it through. Exceptionally sharp, this is a top-quality prime lens for taking advantage of the technologically advanced EOS R cameras.
Canon RF 85mm f1.2 L USM Lens
Panasonic's L-mount full-frame S series just gets more and more exciting as new kit is released, and one lens in particular we've loved is the Panasonic S 24-105mm f4 Macro OIS Lens. It's incredibly versatile, providing a focal range spanning wide-angle to mid-telephoto, and is as well-suited for general-purpose photography as it is for close-up macro work. When paired with Lumix S cameras, it can make use of Panasonic's 6-stop image stabilisation technology to vastly reduce image blur from handheld camera-shake.
Ready for any shooting conditions, the Panasonic S 24-105mm f4 Macro OIS Lens is dust- and splash-resistant, and it's also as suited for video work as it is for stills, with built-in focus-breathing suppression during recording. The focus clutch mechanism also allows for quick switching from autofocus to manual mode.
Panasonic LUMIX S 24-105mm f4 Macro OIS Lens
Sony's G Master lens range has a well-deserved reputation for incredible sharpness and detail, and this telephoto prime is no exception. Delivering exceptional corner-to-corner resolution even at its maximum aperture setting of f/1.8, this is a high-performance lens that's perfect for portraits, events, weddings, sports and a multitude of other general-purpose applications. If you're a pro or enthusiast photographer using one of Sony's full-frame E-mount camera, you'll get a great deal of value out of this lens.
Its four XD linear motors mean its autofocus that's outstandingly fast, precise and accurate, as well as being vibration free, while XA elements and Super ED glass ensure its images are super-sharp and detailed. There are also plenty of other features that pro users will enjoy, such as a focus range limiter switch.
Sony FE 135mm f1.8 G Master Lens
Though the Olympus 12-200mm f3.5-6.3 M.Zuiko Digital ED Lens offers a whopping 16.6x optical zoom, covering a range of 24-400mm in full-frame 35mm equivalent terms, it's still lightweight enough to match Micro Four Thirds cameras, weighing just 455g. Its superb optical design ensures excellent performance across the whole of the image frame, and while it's a great telephoto for distant subjects, it's also extremely capable up close, with a minimum working distance of approximately 10cm.
Perfect for everything from landscapes to street scenes, this do-it-all lens pairs well with Olympus's 12-200mm f3.5-6.3 M.Zuiko Digital ED Lens is dust-, splash- and freezeproof, able to work well in all kinds of shooting environments. Fast, precise and versatile, this lens will help you make the most of your Micro Four Thirds camera.
Save £75 with code OLY75
Olympus M.Zuiko Digital ED 12-200mm f3.5-6.3 Lens
Another pro-grade lens for Panasonic's full-frame S system, the Panasonic S Pro 70-200mm F4 O.I.S. Lens is also able to take advantage of the 6-stop image stabilisation system when paired with L-mount cameras. Its body is hardy and weatherproof, and its sophisticated internal construction produces images with beautiful sharpness, vivid bokeh and minimal vignetting.
Its useful workhorse focal length makes it great for general-purpose photography and video shooting. Professionals and enthusiasts alike will find this a fantastically useful lens in all sorts of situations, from portraits to sports, events and outdoor work.
Panasonic LUMIX S Pro 70-200mm f4 OIS Lens
Which CSC lenses will you be using? Let us know, and keep following us for all the latest lens news and reviews.
For more great content, visit our YouTube channel, Facebook, Twitter and of course, the Wex Blog.
About the Author
Jon Stapley is a professional journalist with a wealth of experience on a number of photography titles including Amateur Photographer, Digital Camera World and What Digital Camera. See more of his writing at jonstapley.tumblr.com
Related articles