Shooting portraits for your fashion blog, or videos for makeup tutorials? Here's the kit you need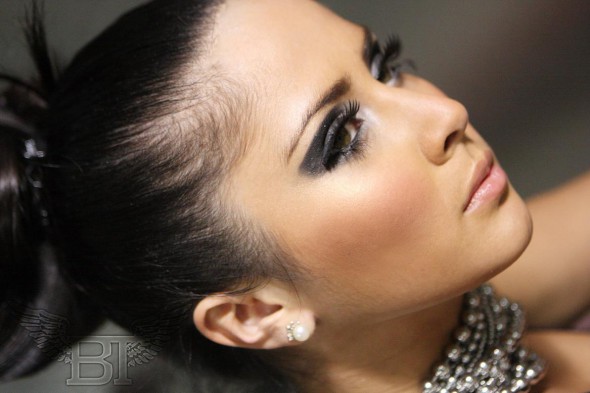 Image by Jon Devo
Whether you're capturing selfies for your blog or taking images of other people, you'll want to make sure your results are as flattering and effortless as possible.
Today this is easier than ever, with cameras designed specifically for the purpose and a variety of portrait-friendly optics across a range of price levels, complemented by a broad range of accessories designed to modify lighting and help you achieve different effects.
Here are our picks of what's currently on the market.
Olympus E-PL7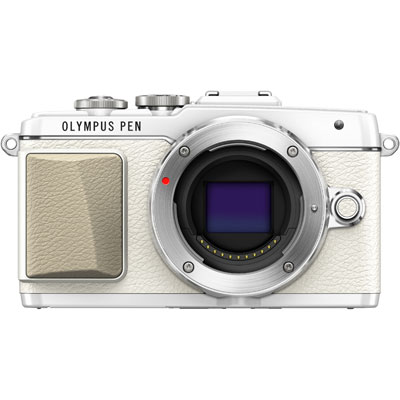 While many cameras can be used to capture selfies and people shots, the E-PL7 was conceived with this specifically in mind.
Once you've flipped down the screen by 180 degrees, the camera can use face detection to identify all the faces in the scene and ensure focus and exposure are spot on, although you can focus and expose the image by simply pressing the touch-sensitive screen should you wish.
Thanks to built-in Wi-fi, you can even control the camera remotely, should you want to place yourself further into the scene, before wirelessly sending the results to a smartphone or tablet and out into the wider world.
The camera's compatibility with the healthy selection of Micro Four Thirds lenses – including a number of moderate telephoto, wide-aperture optics from not just Olympus but also Panasonic and others – also makes it a great option when you're not in front of the camera.
Olympus 45mm f1.8 M.ZUIKO Digital Micro Four Thirds Lens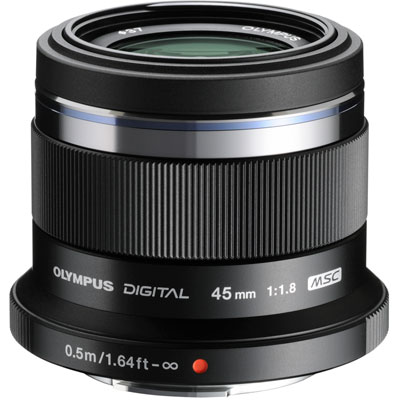 If you do decide to get hold of an E-PL7, this is a lens we'd recommend pairing it with. The E-PL7's smaller sensor means that the 45mm focal length is equivalent to 90mm on a full-frame camera, which makes it ideal for portraits and head-and-shoulders shots.
Its fast f/1.8 aperture means it'll also perform well in low light and be able to produce soft blurred backgrounds to make your subject stand out in the frame.
As mentioned, the E-PL7's wide compatibility range means you also have a lot of other lenses to consider. The Panasonic Micro 4/3rds 45mm f2.8 Leica D Vario-Elmar is considerably more expensive but offers superb image quality, or for a wider angle of view you could consider the Panasonic 25mm f1.7 LUMIX G ASPH Black Lens.
Canon EF 85mm f/1.8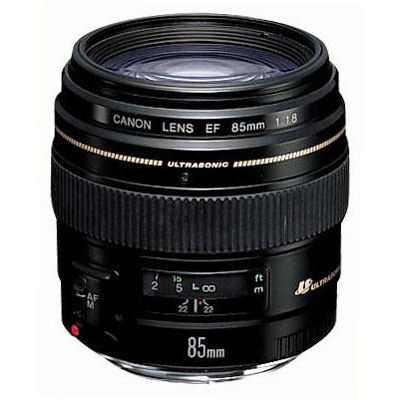 Of course, if you have a different camera you'll want to look at different optics. You can use a range of different lenses for portraits, from cheap and simple pancake lenses to much heftier telephoto optics, although a lens of around 85mm with a wide aperture is often considered to be the most suitable for everyday portraiture.
Not only does this option from Canon tick both boxes, but it also manages to be affordable enough to be within reach of beginners and professional alike, with its optical quality satisfying both camps too.
Canon states that its virtually circular aperture helps to give out-of-focus areas a softer feel, and the wide aperture also means it remains usable when light levels fall.
Not a Canon user? The Nikon 85mm f1.8 G AF-S, Sigma 85mm f1.4 EX DG HSM and Fuji 56mm f1.2 R XF are suitable alternatives with the same basic idea as the Canon.
Rosco Beauty Flash Pack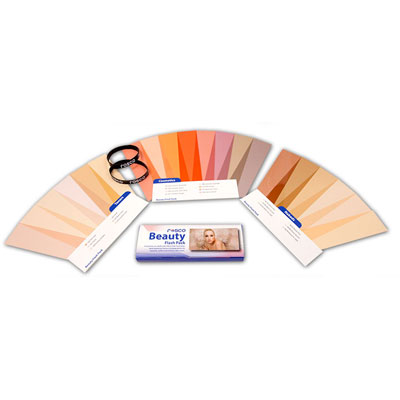 If you tend to shoot with a flashgun and want to broaden your control over exactly what it outputs, this pack of filters from Rosco will come in handy.
The kit includes 60 separate filters in 20 different shades, which pop in front of your flash head and allow you to complement different skin tones. The tones themselves have been hand-picked by fashion photographers and although they are designed to work with standard flashguns they can be cut down to fit your specific model, should you need to do so.
WexPro 110cm 5-in-1 Reflector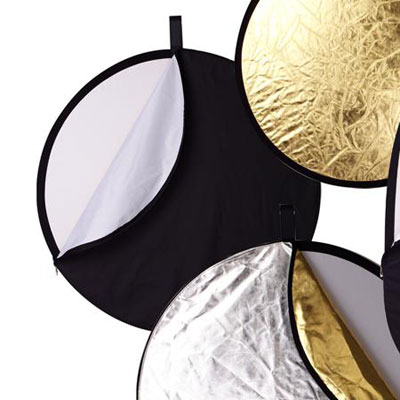 Reflectors are among the most useful accessories for fashion photography, allowing you to bounce light back into a scene to fill in shadows and control illumination. There are plenty of them around and they all essentially work in the same way – so what makes this particular model so special?
In short, its five separate panels. Most reflectors are designed with a pure white or slightly translucent white panel, but here you get both of these in addition to gold, silver and black finishes.
The gold is great for introducing a warmer glow into your shots and silver lets you keep things cool, while the black finish is an added bonus as it lets you cut down on unwanted reflections. Best of all, despite its generous 110cm diameter, it's one of the most affordable reflectors you can buy.
Rayflash Ringflash Adapter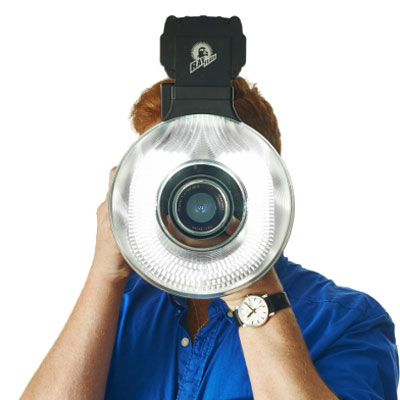 Many portrait photographers swear by ringflashes, which allow them to create more flattering light and reduced shadows than standard flashguns allow. However, they're not cheap. That's where this handy device comes in, replicating a ringflash by channeling the light from a standard flashgun into its large ring.
You simply slip it onto your flash head and position the ring so it fits around your lens, and its construction means that it's compatible with a range of flashguns for different systems rather than specific brands. The even light produced by the unit also means that it's a popular choice for macro photography, so it's great if you dabble in both genres.
PocketBox Flash Softbox Kit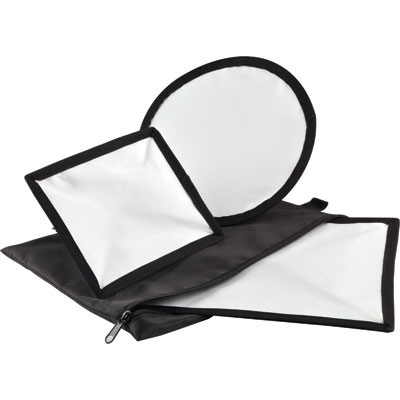 Softboxes are essential items for the studio photographer, but they can be cumbersome and inconvenient if shooting on location. This pack of mini softboxes, however, lets you achieve the same kind of diffused light with just a standard camera-mountable flashgun.
The pack comprises three separate soft boxes so that you can vary the effect according to the subject(s) being photographed, together with a DVD to help you get the most out of them and a case in which to carry them all and keep them clean.
The softboxes themselves feature a reflective silver interior to help reflect out as much light as possible, with the removable diffusion panel only cutting down light by one EV stop. Furthermore, like the Rayflash Ringflash Adapter above, they have the added advantage of compatibility with any standard flashgun to which they can be secured.
RØDE Video Micro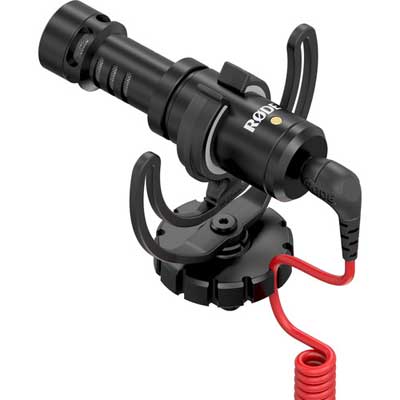 If you're keen to supplement your blogging with high-quality video content, decent audio is a must – and fortunately, you don't need to spend much on a decent microphone to achieve this.
This sub-£50 option from audio specialist RØDE is constructed from aluminium and is mounted inside a "virtually indestructible" Rycote Lyre mount, but despite this it weighs just 42g and is small enough to be taken anywhere – you just pop it onto your camera's hotshoe, plug it in and shoot.
It comes supplied with its own windshield so that you can use it outside with greater confidence, and you don't even need a battery as it's powered by the camera.
About the Author
Matt Golowczynski is a London-based photographer and technical journalist who has written for a range of print and online magazines. For more information and to see more of his work visit his website.
Related articles