Perfect for compacts and smaller DSLRs, lightweight tripods are a great addition to a kit bag. Giles Babbidge recommends some good choices
With such a wealth of compact, lightweight models on the market these days, there's no excuse for being without a tripod when setting off to take pictures.
In this guide, we're going to be looking at the smaller, lighter end of the scale, featuring tripods which offer a great balance between size, convenience and price.
They are not designed to carry heavy loads, but will work wonders when steadying more modestly sized cameras such as compacts.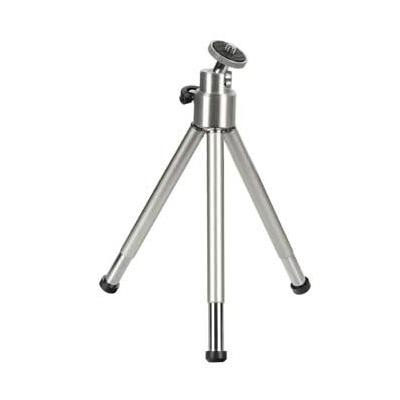 For a no-frills, traditional two-section design featuring a ball tilt head, look no further. Weighing 124g and offering a minimum/maximum height of 14cm/21cm, the Hama Mini Tripod 2-section is the ultimate in simplicity.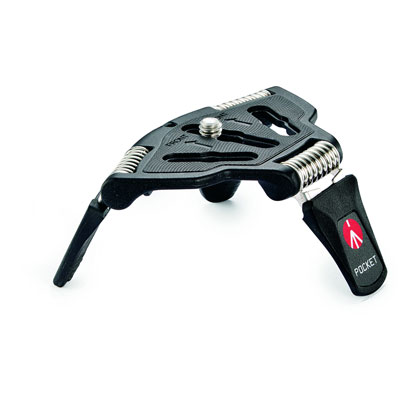 If you're looking for a tripod which is smaller than a credit card when folded, this is the one for you! A step up from its smaller cousin, the MP1, the MP3 weighs in at just 70g and stands at a maximum height of 4cm.
Designed to carry a maximum weight of 1.5kg, this model is ideally suited to those using compact cameras, compact system cameras and entry-level DSLRs.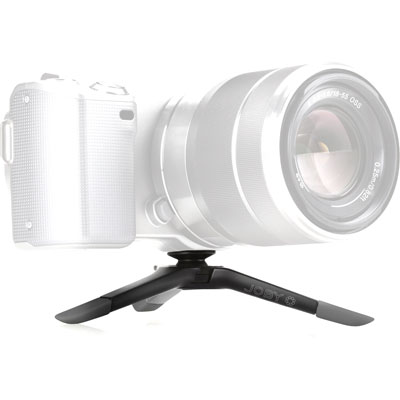 Much like Manfrotto's offering above, the Micro is designed to be so compact that it can be left in place on the bottom of a camera when not in use (here, any model weighing up to 250g).
For added adjustment, you get an aluminium ball head with full 360° movement and, like the MP3, rubberised feet for extra grip.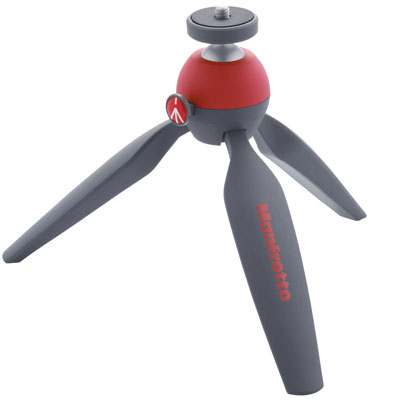 The PIXI Mini is perfect for those who enjoy shooting pictures on an iPhone. For this you will need to add the Manfrotto KLYP case, but this tripod is still a great choice for supporting compact cameras through to entry-level DSLRs, up to a maximum weight of 1kg.
Minimum/maximum height remains constant at 13.5cm and it closes down to a length of just 18.5cm. A push-button mechanism securely positions and locks the ball head in place.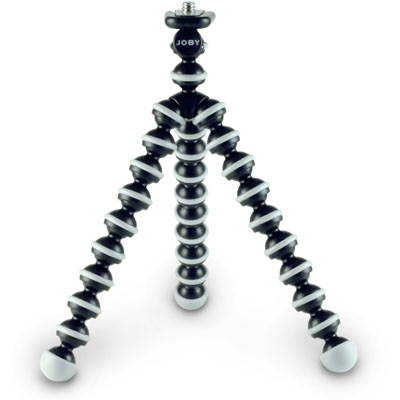 Long favoured by photographers who want a robust support which can accommodate all manner of unusual terrain, the Gorillapod offers a flexible solution – quite literally.
In place of traditional stiff legs are flexible ones, containing over 24 leg joints that bend and rotate, allowing you to position your compact camera precisely. They can be wrapped around tree branches, chair legs, fence posts, you name it.
Other models and associated accessories are also available in the Gorillapod range.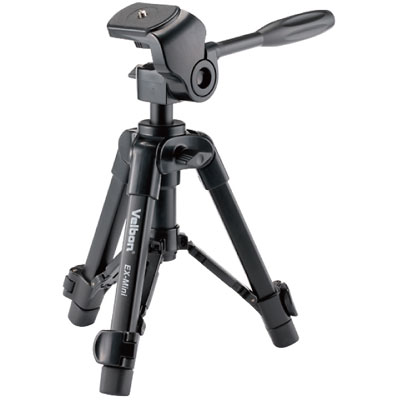 Although not as compact as other models in this guide, the EX-Mini is nevertheless worth a look if you are happy to carry a little extra weight and bulk for the added benefits of extra functionality.
It offers a two-section design, reaching a maximum height of 41.7cm and folding down to 25.5cm. Maximum load is 1.5kg, so if you are using a heavier camera setup, it's clearly going to be worth considering.
Fans of video, especially, will appreciate the two-way pan-and-tilt head – perfect for smooth tracking shots – while a quick-release platform offers further versatility.
About the Author
Giles Babbidge is a commercial and editorial photographer based in Hampshire. He travels all around the UK and works with a wide range of clients – you can find out more about his day-to-day activities over at his website.
Related articles