Just a few simple accessories can make life a great deal easier out in the field shooting landscapes. Kirk Norbury offers some recommendations.
As a landscape photographer, I find that accessories are a vital part of my image-making process. They assist me in making things easier, increasing my productivity and also help the quality of my images.
In this article I'll go through my personal favourite accessories that I take out into the field.
L Bracket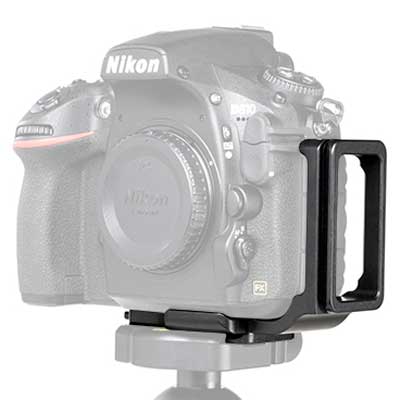 Kirk BL-D800 L-Bracket for Nikon D800 D800E and D810
I find L-Brackets to be essential, as they enable me to quickly change the orientation of my camera from landscape to portrait without affecting the ball head of the tripod.
I found when I was using a standard quick release plate that moving the camera into a portrait position was awkward, fiddly and had a tendency to off-centre the camera. Whenever I buy a new camera, the first thing I get for it is an L-Bracket.
Spirit level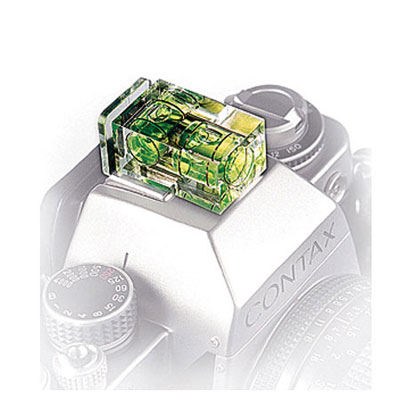 Manfrotto 337 Hotshoe Two Axis Bubble Level
The more you get into landscape photography, the more you'll find ways to perfect your images in-camera. One thing that I try to get right every time while out on location is a perfectly straight horizon, as it's one of the first things people pick up on, and correcting it in post necessitates cropping your image. This is not ideal, especially when the problem can be easily fixed.
Some cameras now have a built-in spirit level which can be accessed via the viewfinder or live-view screen. These are great but I still find having a spirit level attached to the top of my camera to be most reliable.
Filters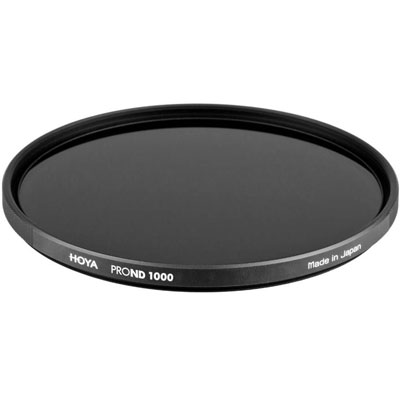 Hoya 77mm Pro ND 1000 Filter
Filters are a key bit of equipment every photographer should have in their bag, whether that's an ND, Graduated ND or a circular polariser. They enable us to make small and large adjustments to the look and feel of the image.
Generally I take four filters with me to all my outings: a 3-stop ND, a 10-Stop ND, a 0.9 Graduated ND and a circular polarising filter.
Intervalometer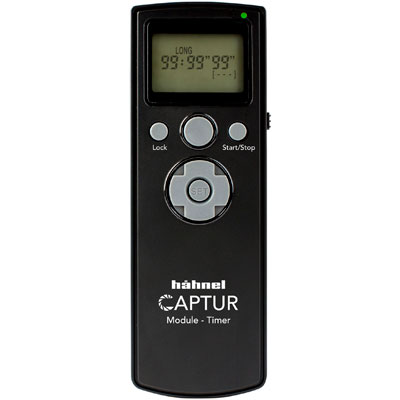 Hahnel Captur Module – Timer
The avid photographer can find a multitude of uses for an intervalometer. You can remotely fire your camera's shutter, shoot exposures longer than 30 seconds in bulb mode and create great time-lapses using the interval settings.
I always carry at least two of these in my camera bag, just in case one stops working.
Cleaning cloths/lens wipes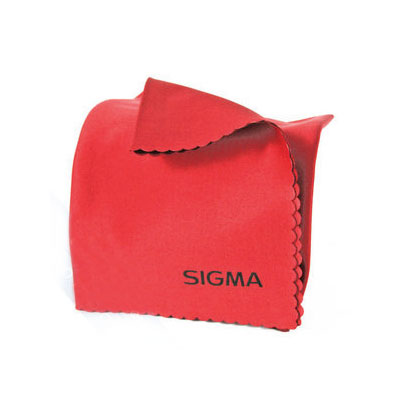 Sigma Microfibre Cloth
Mother Nature is sometimes on your side and sometimes not, so it's always good to have a way keep your gear clean and dry, especially the front element of your lens.
I take microfibre cloths and Zeiss lens wipes, which are very handy not only if it rains but also when working on the coastline, as seawater can sometimes spray onto the lens.
Head torch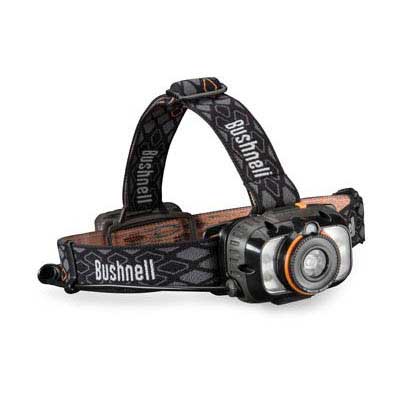 Bushnell Rubicon AD Head Torch
There have been a number of times where I'm either getting to a location before sunrise or leaving after the sun has set, and depending on how far I have to walk there's a good chance I'll be walking in the dark. This is why I always carry a head torch with me.
The last thing you want to do is walk around in the dark – that's how you can get lost and cause accidents. Therefore it's always best to have a head torch with you.
Memory card case/wallet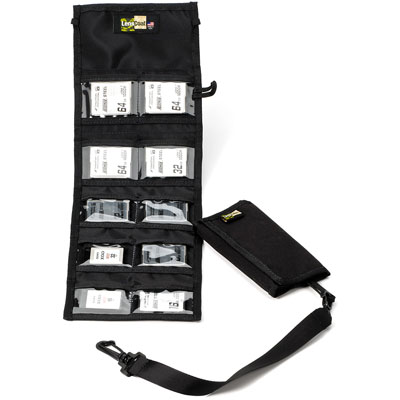 LensCoat CF10 Memory Card Wallet
Like many of you, I carry quite a few memory cards for my multiple cameras and I am past carrying them loose in my pockets or camera bag, so I recommend getting either a hard case or a wallet for them.
These are great not only for organising cards but also for protecting them – my hard case can take a beating and is also fully waterproof. They're inexpensive too.
Tool kit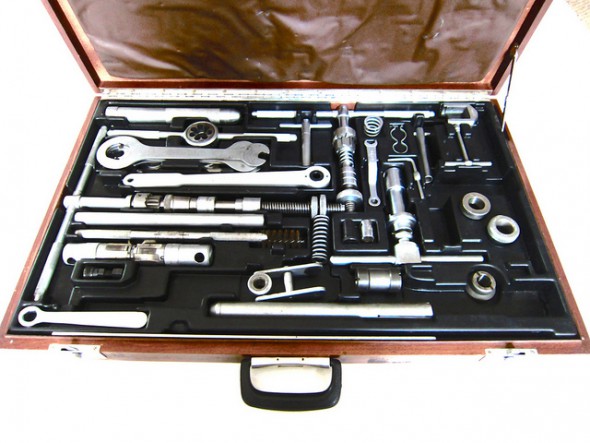 Image by Italian_Bicycles on Flickr
I always carry a small toolkit with me just in case anything needs tightening. It's not completely necessary, but there's nothing worse than a quick release plate or part of a tripod coming loose. Being able to tighten a screw while out and about can be incredibly useful.
Battery grip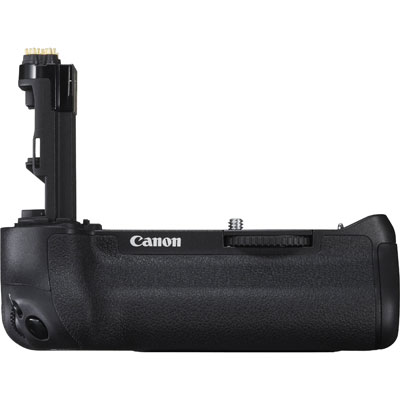 Canon BG-E16 Battery Grip for EOS 7D Mark II
A battery grip can be added onto your camera – these are great for increasing the battery life as they can hold up to two batteries, and also make it more comfortable to hold the camera in portrait orientation.
Power bank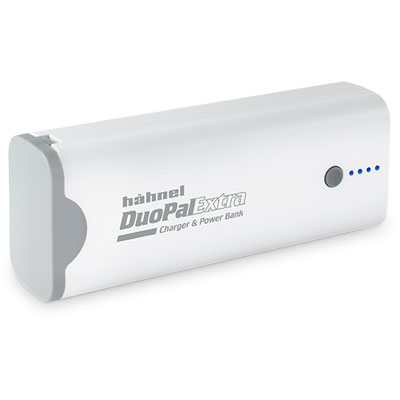 Hahnel DuoPal Extra Kit – Power Bank and Charger
In an age of constantly advancing technology, smartphones have become a huge part of our lives, to the point where we heavily rely on them. I use my iPhone a lot when working out in the field to check the weather, maps, exposure details and more. Unfortunately, as we all know, the battery life is never great, in some cases only lasting a few hours!
That is why I highly recommend buying a power bank to put in your camera bag, so you can charge the battery when it's getting low. Even if you don't plan on using the phone for anything photography-related this is a useful thing to have – imagine if you had an accident and you couldn't contact anyone due to your phone being dead?
Portable battery packs are generally inexpensive and come in a wide range of sizes and power outputs.
About the Author
Kirk Norbury is a nature photographer and cinematographer based in Ayr, Scotland. You can find out about the workshops he runs and view more of his work on his website.
Related articles