The best camera is the one you have on you, but it doesn't hurt to give it a boost. Kirk Norbury runs through the best apps and accessories for smartphone shooters.
Image shot using built-in iPhone camera, edited using VCSO app
We use our smartphones on a daily basis, whether it's for socialising, playing games or taking pictures. They have definitely become major part of our lives.
The one thing that has always fascinated me is trying to get the most out of these phones photographically – the possibilities are greater than you may have ever imagined. It takes just a few apps or accessories to take your smartphone to the next level.
Please bear in mind that a few of the apps or accessories I list below may only be available for the iPhone due to its popularity, though I've tried my best to add the Android alternative. Also, the selected apps are my own personal choices – if you feel there are apps or accessories that benefit you then please leave a comment with what you prefer. It's always good to see what other photographers are using.
Apps
Shooting
Camera+ (£2.29) – This is a great app for taking photographs, giving you more control over an image by allowing you to set your exposure and focus separately. This is really handy.
Pro Camera 8 + HDR (£3.99) – I've found this app to have more features than Camera+, as it includes exposure compensation, manual shutter speeds and also an HDR mode that's more dynamic than the one offered by the built-in iPhone camera app.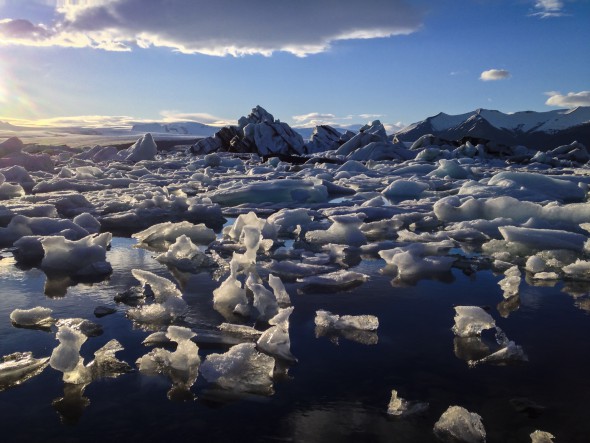 Shot with Pro Camera 8 +, edited in Snapseed
Editing
Shot with built-in iPhone camera, edited using Snapseed
VSCO (Free) – VSCO is fast becoming one of the most popular apps for editing images, mostly due to its large selection of filters for filmic looks and its manual editing controls that offer a lot of flexibility.
Afterlight (£0.79) – Afterlight is another great photo editing app that offers a few more features than VSCO, including textures, light leaks, frames and lots of filters.
Snapseed (Free) – Snapseed is very similar to Afterlight but again has a few different features that make it a great tool for editing. Most notably: histograms, tilt-shift, lens perspective and selective editing. I find the last feature great for editing a sky without altering the foreground.
Printing
Kodak Moments (Free) – Our photos shouldn't just live inside our phones forever – get them printed! This Kodak app is great, allowing you to print your images straight from your smartphone and then collect them from your nearest store.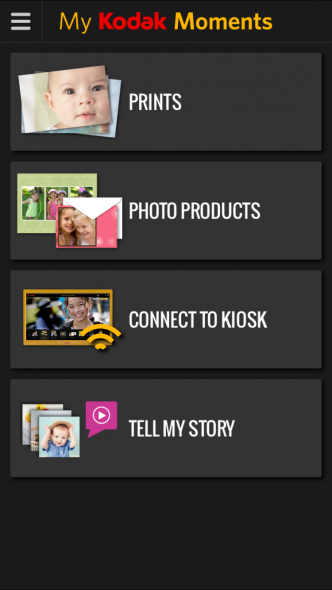 Kodak Moments
PhotoBox (Free) – This is another great app for printing your images, especially if there isn't a Kodak store nearby, as the results can be shipped straight to your home. Photobox will also print on smartphone or tablet cases, mugs, posters and t-shirts.
Weather
Met Office (Free) – I've found the Met Office weather app to be one of the most accurate apps for checking forecast reports over the next five days.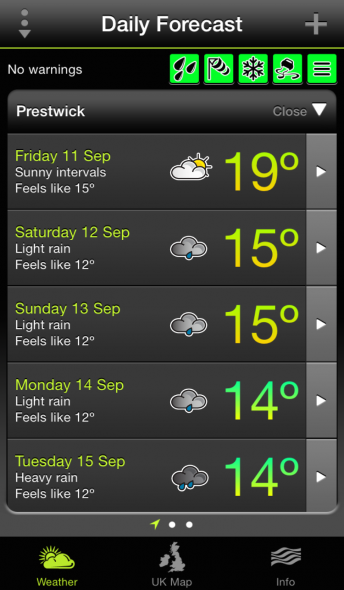 Met Office
Dark Sky (£2.99) – If you're after a weather app that gives a little more then I would highly recommend the Dark Sky app. Its information is very detailed, with atmospheric pressure updates and a great notification system for weather alerts.
Sun seeker (£7.99) – This great app provides a detailed augmented reality camera that indicates where the sun will be at certain times of the day. This is great for planning shots, as you'll see in real-time where the sun will set or rise by looking through the camera.
Everything Else
The Photographer's Ephemeris (£6.99) – This probably one of the most famous apps for outdoor photographers. It's a great tool for planning future shoots by getting exact times and locations of the sun, moon and Milky Way during any time of the year. I use this app a lot for anticipating where the sun will be at specific times and locations.
Photobuddy (£1.49) – PhotoBuddy is a personal assistant for calculating most photographic needs, including depth of field, diffraction and exposure.
Release Me (£3.99) – If you work with models then you know the frustration of carrying release forms everywhere you go. With this app, it'll all be stored within your smartphone. You can add a thumbnail of the model, detailed info, photographer info and also a signature.
Lens Tag (Free) – Lens Tag is a great app for theft protection of any of your camera equipment that has a serial number. Not only can you report any gear that goes missing, you can also check used gear that you're buying to make sure it isn't stolen.
Star Chart (Free) – This is a great app for looking at the stars at night and finding certain constellations. I use the app for finding where the Milky Way will be during certain times of the night and the year.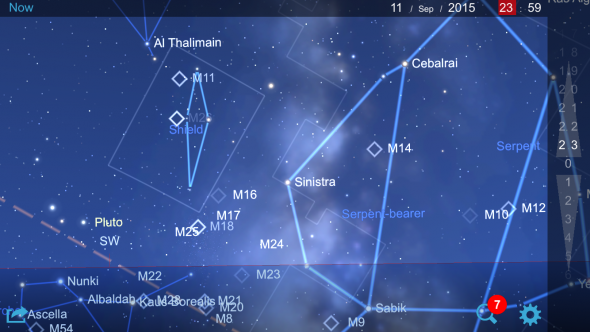 Star Chart
Accessories
Olloclip (£ Varied) – Want to change the lenses on your smartphone? Well, I would highly advise you get an Olloclip as it allows you to do precisely that via a series of clip-on lens attachments. Available lenses include wide-angle, fisheye, 10x macro, 15x macro, telephoto and a circular polarising lens. These lenses are fantastic, and the quality is amazing! I've been using an Olloclip since the iPhone 4s, and love them due to their versatility.
Lensbaby Creative Mobile Kit (£74) – This accessory is similar to the one offered by Olloclip but these lenses add a more "creative" look to your images. The LM-20 sweet spot lens produces a large spot of focus surrounded by blur, and the LM-30 creates a sharp, clear, circular image surrounded by repeated reflected images.
Joby GripTight Tripod Adaptor (£12.99) – For the best control over your composition you really need to attach your phone to a tripod, and to do this you need an adaptor like this one from Joby. I've found these great for time-lapse and filming with my iPhone.
Rode Smartlav (£44.99) – I do a lot of filming as well as photography, and as you may know built-in microphones are pretty terrible even on DSLRs. You can great sound by using your smartphone with Rode's lavalier microphone that attaches onto your shirt – using their app you can monitor the sound levels and record the audio straight to your phone.
About the Author
Kirk Norbury is a nature photographer and cinematographer based in Ayr, Scotland. You can find out about the workshops he runs and view more of his work on his website.
Related articles