Which were the best releases of 2018? We take a look back and pick a few of our favourites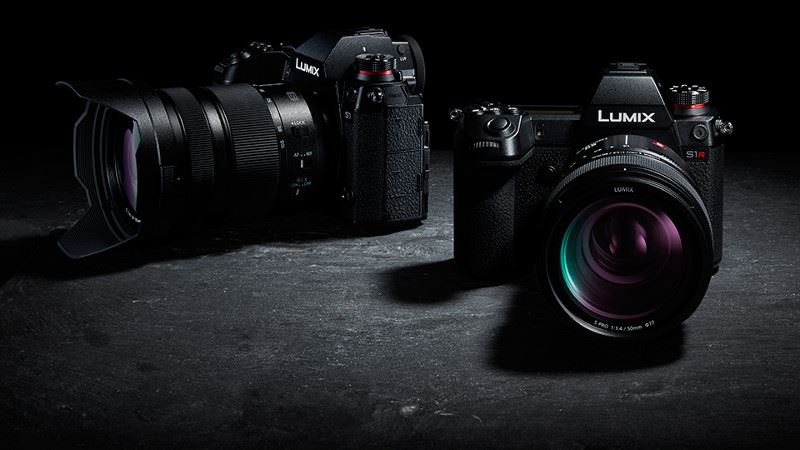 Though it can be hard to get photographers to agree on anything, one thing we reckon nobody would argue with is that 2018 was an absolute vintage year for cameras. We had an incredible slate of releases from all the major manufacturers, products to tempt photographers of all persuasions. It was a fantastic year for mirrorless cameras in particular, with more and more companies dipping their toes into the full-frame mirrorless waters, but there was also no shortage of amazing compacts, DSLRs and video cameras. Whatever your shooting preference, the 2018 release slate no doubt saw several cameras that tempted you.
Want to see even more cameras? Check out our guides to the best cameras of 2020 and the best cameras of 2019.
At Wex we love covering all the latest camera releases and bringing you the latest news and reviews of new kit, but it's also worth looking back even just a little way at the great cameras we've seen lately. So, in no particular order, here are the best cameras of 2018, as chosen by the Wex team...
1. Canon EOS R
Canon joined the full-frame mirrorless party in 2018 and we could not have been happier. The Canon EOS R sports a lovely big sensor with a thoroughly respectable megapixel count of 30.3MP. Inside its body, however, is arguably the breakout star of the show – the phase detection autofocus system sporting a frankly massive 5,655 AF points, still class-leading to this date. Paired with the firm's well-regarded Dual Pixel AF system, this new autofocus technology works alongside 5fps continuous shooting servo AF mode in order to make the EOS R a capable action machine. Plus, an additional touch – on release, the EOS R was the world's first camera to be able to focus in conditions as dark as -6EV.
As if this wasn't enough, the EOS R and its little brother the EOS RP are equipped with a new RF lens mount, featuring a shorter-than-ever flange distance to enable the creation of amazing new lenses, as well as an EF/EF-S adaptor that allows users to pair their pre-existing collection of Canon lenses with this new system. An amazing bit of kit and an inspired launch, well done Canon!
Canon EOS R with EF Adapter
Read more about the Canon EOS R here...
2. Nikon Z7
Of course, Canon was not the only major manufacturer to make its debut in the full-frame mirrorless arena in 2018, nor indeed the first. Nikon got there a little sooner with the spectacular Nikon Z 7, another camera built around a brand new lens system, in this case the eponymous Z mount (and yes, there's the FTZ mount adapter, which allows you to pair your F-mount lenses with the new camera).
So what's the story with the Z 7? Well, the 45.7MP full-frame backside-illuminated CMOS sensor is paired with the Expeed 6 processor, producing an AF system that boasts 493 points and the capacity to shoot 4K UHD video at 30p. Not bad! And there's more: 9fps continuous shooting and a maximum ISO ceiling of 25,600, as well as an XQD slot for high-speed, high-capacity storage. As you might expect from a mirrorless camera, it's also pleasingly light, weighing in at just 675g – compare that to the chunky D850's 915g. There's also the 3,690k-dot OLED viewfinder with 100% frame coverage, the 2,100k-dot rear LCD with touchscreen technology… we could go on. And we will. The Nikon Z 7 can also send a 10-bit 4:2:2 signal out to a external recording device via HDMI, and offers Nikon's N-Log flat gamma profile for smooth video grading.
Nikon Z7 Digital Camera with Mount Adapter
Read more about the Nikon Z 7 here...
3. Fujifilm X-T3
We don't mind telling anyone who'll listen how much we love Fujifilm's retro-styled X cameras, so it was a real treat when we first got word that the X-T3 was to be released in 2018. While other manufacturers were duking it out with full-frame mirrorless models, Fujifilm brought something else to the table – the first, and to date only, APS-C mirrorless camera that can record 4K at 60fps in 10-bit internally. It shoots 4K at 60fps in 10-bit 4:2:0 internal SD card recording and 4K at 60fps in 10-bit 4:2:2 HDMI output (i.e. to an external device), both of which can be recorded simultaneously. A high 200Mbps bitrate can be used, and there are ALL-Intra and Long GOP video compression options that can up this to 400Mbps. Fujifilm has also added functionality to reduce rolling-shutter distortion and noise, making for cleaner video on all counts.
There are so many more features it's hard to list them concisely. Its X-Trans CMOS 4 sensor boasts four times as many phase detection autofocus pixels as the X-T2 or the X-H1, and its autofocus can operate in light conditions as low as -3EV. There are Fujifilm's Film Simulation Modes, including the popular ETERNA mode from the X-H1, as well as improved Face and Eye Detection AF modes, and a headphone jack for monitoring audio while shooting video.
Fujifilm X-T3 Digital Camera Body - Black
Read more about the Fujifilm X-T3 here...
4. Sony A7 III
We were eagerly awaiting an update to Sony's A7 Mark II, and what we got in 2018 did not disappoint. The A7 III cemented the line's role as the all-rounder in the Alpha E-mount series, less specialised than the high-resolution A7R, the video/low-light focused A7S or the action-oriented A9. The A7 III does a little bit of everything, and it does it well. Its new full-frame 24.2MP back-illuminated Exmor R CMOS image sensor produces beautiful images, while its high ISO ceiling of 51,200, expandable to 204,800, means it's no slouch in low light – Sony says it'll manage up to 15 stops of dynamic range, and the 5-axis optical image stabilisation expands its handheld utility in dark conditions.
There's plenty more worth highlighting, not least the fact that the A7 III boasts probably the best battery life of any comparable mirrorless camera currently on the market, rated to around 710 shots before a swap is needed. The 10fps burst speed feeds into a generous shooting buffer, with a maximum of 177 JPEGs, 89 compressed RAW images or 40 RAW images with AF running at full tilt. Speaking of which, 693 phase-detection AF points (covering 93% of the frame), 425 contrast AF points and Sony's celebrated Eye AF mode all mean this camera is well equipped when it comes to focusing. There's 4K video too, with support for Sony's flat S-Log profile as well as 120fps super-slow-motion HD footage. The A7 III is, quite simply, an astoundingly well-rounded package.
2-year warranty
Save £200, was £1699
Sony A7 III Digital Camera Body
Read more about the Sony A7 III here...
5. Sony RX100 VI
Look, you don't get to six models in a series without doing something right. Sony's RX100 compacts have been popular since their very first iteration, and the RX100 VI builds on that success to provide a supremely capable premium compact. Its headline addition is a ZEISS Vario-Sonnar T 24-200mm f/2.8-4.5 lens, offering a substantially increased optical zoom range compared to the 24-70mm lenses on previous cameras in the range.
Under the bonnet is a 20.1MP 1-inch Exmor RS Stacked CMOS sensor, as well as Sony's Fast Hybrid AF system, which is able to latch onto a focal point in as little as 0.03sec. It can also make use of Sony's popular new Eye AF functionality, which can track a subject's eyes throughout a frame. A nice complement to all this focusing speed and accuracy is the continuous shooting speed, which tops out at a sprightly 24fps, and that's with AF/AE tracking. Thanks to the generous buffer of 233 shots, you can also ensure that you never miss a moment of your subject's movements, while the 3.0-inch 921k-dot tilting LCD screen with touch functionality and the pop-out XGA high-resolution viewfinder ensure that you're well catered for, no matter how you like to compose your images (which isn't always the case with compacts).
Sony Cyber-Shot RX100 VI Digital Camera
Read more about the Sony RX100 VI here...
6. Panasonic Lumix LX100 II
Good things come to those who… yeah, yeah, you know the drill. Fans of Panasonic's stylish-yet-functional LUMIX LX100 had to wait four years before a fresh model came along, but thankfully this sophisticated compact proved worth the wait on release in 2018. The beautiful trio of a 17MP 4/3 sensor, a 24-75mm f/1.7-2.8 Leica DC Vario-Summilux lens and Panasonic's well-renowned Venus Engine processor ensures the LX100 II produces gorgeous, colour-rich images. Also, Panasonic kept the tactile, dial-led control system of the original LX100, which makes the camera a genuine joy to use and play with. There's an aperture ring, a shutter speed dial, an exposure compensation dial, as well as an aspect switch that allows for quick toggling between 4:3, 3:2, 16:9 and 1:1 aspect ratios.
Travelling photographers will definitely love the LX100 II. It's portable and easy to carry around, its lens gives it great shooting versatility and it even charges via USB. Panasonic has also made sure to include its trademark 4K Photo modes, which allow for the extraction of stills from 4K video footage – new additions to these modes include face and motion detection, while also present is Panasonic's Post Focus technology, allowing for the fine-tuning of focal points after an image is captured.
Panasonic LUMIX DC-LX100 II Digital Camera
Read more about the Panasonic LUMIX LX100 here...
7. Fujifilm X-T100
Not everyone has loads of money to drop on camera gear, and we love Fujifilm's commitment to releasing affordable versions of its bigger flagship models. The X-T100 was 2018's release, a mirrorless camera that packs absolutely loads of functionality and features into its 448g body. There's a 24.2MP CMOS APS-C sensor and Fujifilm's Intelligent Hybrid AF, which uses the autofocus algorithm originally developed for the big flagship models. You've also got a rear LCD touchscreen and a viewfinder with 0.62x magnification, so however you like to compose images, you're sorted.
One great thing about buying into Fujifilm's X system is that you get access to a superb set of pin-sharp lenses, with every focal length you could conceivably need. Pair this with the dial-led controls and stylish trim for which the X cameras have become famous, and you've got a terrific imaging tool at your fingertips.
Fujifilm X-T100 Digital Camera with 15-45mm XC Lens - Champagne Gold
Read more about the Fujifilm X-T100 here...
8. Nikon Z6
A smaller sibling to one of the big mirrorless releases of 2018, the Nikon Z 6 is a more affordable and lower-resolution version of the flagship Z-mount camera, sporting 24.5-million pixels as opposed to the 45.7-million pixels on the Z 7. It's more of an all-rounder, less focused on detail and more on general-purpose shooting. It manages a higher maximum ISO than the Z 7, to the tune of 51,200 native and 204,800 expandable, and it shoots at a faster burst rate of 12fps.
It's video-specced too, able to shoot 4K video using the full width of its sensor. We love how this camera isn't simple a downgraded clone of the Z 7, but a fully-fledged alternative in its own right, and for that reason it makes our list of the best cameras released in 2018.
Nikon Z6 Digital Camera Body
Read more about the Nikon Z 6 here...
So those are our picks for 2018! Were there any we missed? What was your favourite?
For more great content, visit our YouTube channel, Facebook, Twitter and of course, the Wex Blog.
Related articles