Starting someone out on their photography journey? Let us lend a hand with the perfect beginner cameras for Christmas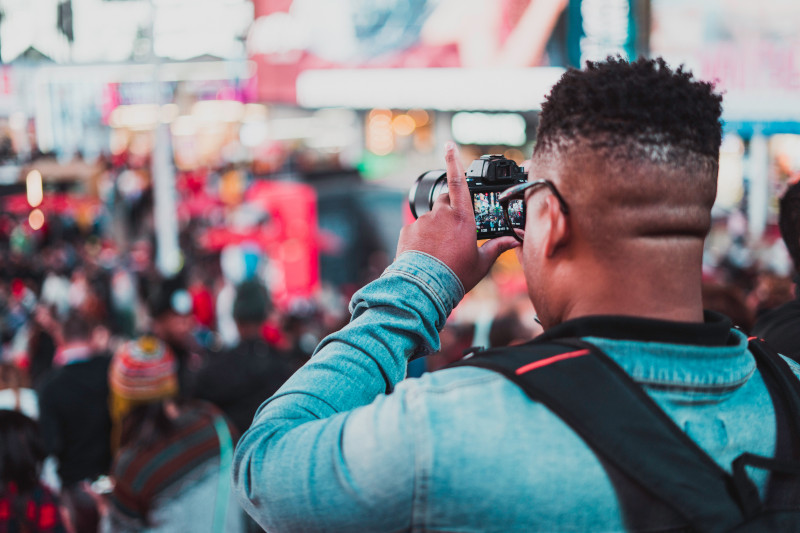 Got an aspiring photographer to buy for? Christmas is an amazing time to give someone the gift of a new hobby, and there are loads of cameras out there that are perfectly suited to beginning photographers young and old. Here, we've sorted through a few of the best ones for you, to hopefully make your Christmas shopping go a little more smoothly.
We've included all different types of cameras in our guide. We've got the latest DSLRs and mirrorless cameras, which allow for interchangeable lenses and offer a great deal of learning potential while still being easy to pick up and master. There are also some compact cameras on the list – cameras with fixed lenses, self-contained packages for the shooter who doesn't want to have to think too much about packing their kit bag and would rather just point and shoot.
To make it easier to find the camera that's right for you, we've divided our guide into categories. Take a look through to get a better sense of the type of camera for you:
The best camera for beginners – this is our overall "winner" right now, the beginners' camera we reckon provides the best balance between features, quality, ease of use and price.
The best DSLR camera for beginners – a good DSLR is still one of the finest photographic machines that money can buy. With an optical viewfinder, the ability to change lenses and a durable build, a good DSLR will stand you in good stead for years to come. This is our favourite beginners' DSLR right now.
The best bridge camera for beginners – bridge cameras blend the ergonomics of a DSLR with the convenience and affordability of a compact. Here we've picked our favourite bridge camera that's geared towards beginners.
The best video camera for beginners – if you fancy shooting video as well as stills, here we pick our favourite beginners' camera with video capabilities.
The best mirrorless cameras for beginners – the versatility of a DSLR, but in a lighter package and packed with cutting-edge tech. Mirrorless feels like shooting in the future, and that's even the case with beginner-oriented models, as we show with our picks here.
The best compact cameras for beginners – compact cameras are perfect for beginners as they have everything you need to start shooting, straight out of the box! We pick our favourites that are beginner-friendly.
The best action camera for beginners – if you're the adventurous type, a waterproof action camera is the perfect choice for starting out in photography and video. Here's our favourite right now.
The best instant camera for beginners – for a more analogue experience, try an instant film camera and get ready for a nostalgia overload!
So, lots to get through. Let's get cracking and run through the top ten cameras for photography beginners...
Which is the best camera to buy for beginners?
1. Nikon D3500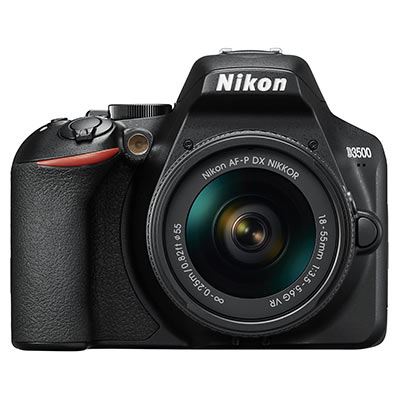 Why is this the best camera to buy for beginners? The Nikon D3500 is a hugely impressive DSLR tailor-made for those starting out their photographic journey. Though it's sophisticated and capable of producing fantastic images thanks to its 24.2MP sensor, the D3500 also has loads of useful Guide modes to help the novice user understand its systems and how to shoot perfect images with it.
Compact and lightweight, the Nikon D3500 is the kind of camera you can take everywhere with you, which any seasoned photographer will tell you is the fastes way to learn. It's got a generous battery life, rated to be able to produce up to 1500 shots before needing a recharge, and it has Bluetooth connectivity that makes it easy to transfer and share your images and video clips right away. And speaking of video, the D3500 shoots great-looking Full HD 1080p, so you don't have to be limited to producing stills!
This version comes with a 18-55mm AF-P VR Lens that works for all sorts of shooting purposes, so any new photographer will find themselves well equipped. The Nikon D3500 is a tremendous camera for any beginning photographer.
Which is the best DSLR camera for beginners?
2. Canon EOS 250D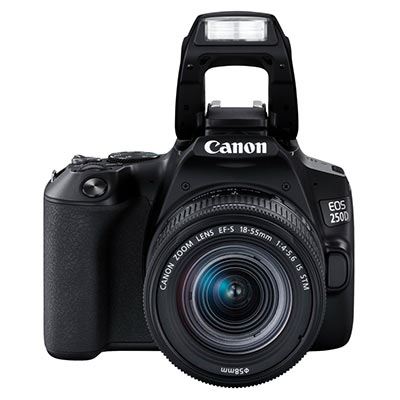 Why is this the best DSLR camera for beginners? Canon's beginner DSLR (one of several made by the firm, but this is our favourite) does have a distinct advantage over the D3500 – it shoots 4K video, so if you're buying for a beginner interested in learning video shooting as well as stills, it's a great buy. It's packed with tech and benefits from Canon's tremendous Dual Pixel Autofocus system, which is great for catching fast-moving subjects in sharp detail.
Canon has included a guided user interface in this DSLR, to help novice users get a handle on the basics of its operation and shooting technique. The vari-angle touchscreen is also a welcome addition, providing a means by which to compose images from unusual, creative angles. Four-stop image stabilisation also makes it easier to shoot handheld, without a tripod, which is tremendously handy for learning the ropes.
This version comes with the EF-S 18-55mm f4-5.6 IS STM Lens, a fantastically lightweight all-purpose zoom.
What is the best bridge camera for a beginner?
3. Panasonic Lumix FZ82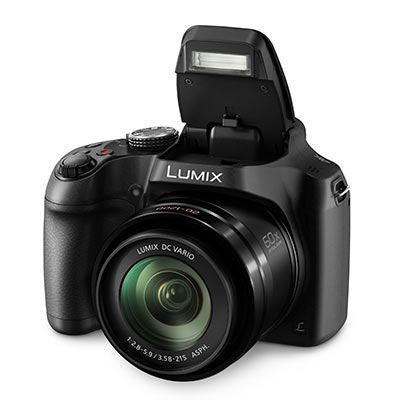 Why is this the best bridge camera for beginners? Bridge cameras tend to be oriented more towards beginner photographers, so there's plenty of competition in this area. However, the Panasonic Lumix FZ82 is one of the finest beginners' bridge cameras we've ever seen, with an amazing 60x optical zoom lens that always puts you in the thick of the action.
It can shoot 4K video, and what's more it can also make use of Panasonic's exciting 4K Photo modes, which allow for the extraction of high-quality stills from 4K footage. Never miss the crucial moment again! You can compose using the high-quality electronic viewfinder or the LCD monitor, and the high-precision autofocus makes it easy to keep track of tricky subjects. A great camera for those who want to shoot a bit of everything, the Panasonic Lumix FZ82 is a massively enticing package for beginners.
What is the best video camera for beginners?
4. Sony a6000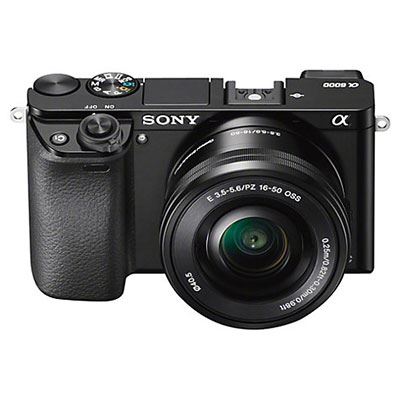 Why is this the best video camera for beginners? Mirrorless cameras may not have the iconic photographic look of DSLRs, but they have loads of advantages of their own, especially for video. This makes them a great choice for learning the ropes, and if you look at slightly older models that are still in production, you can pick up a bargain.
The Sony Alpha 6000 is a prime example from one of the best in the business – a highly capable camera that shoots Full 1920 x 1080 HD uncompressed clean-screen video, and has the MP4 codec for compressing your files to make them easier to upload to the web. Letting you learn the ropes on a lightweight and capable camera, the A6000 is also sophisticated enough to provide room to grow – hook up an external recorder via the HDMI out and you can start using higher frame rates.
This version comes bundled with the 16-50mm f3.5-5.6 OSS Lens, a powerful zoom that's well-equipped for travel and adventure, complementing the slim profile of the camera perfectly.
What is the best mirrorless camera for a beginner?
5. Fujifilm X-T200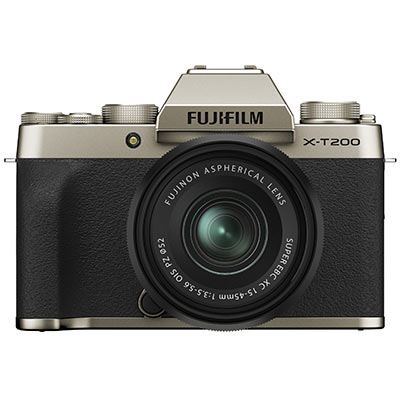 Why is this the best mirrorless camera for beginners? Fujifilm make absolutely sublime cameras that take great shots and look good while doing it. The X-T200 is specifically designed to introduce newbies to the X system, providing a non-threatening interface and intuitive controls at an affordable price point.
As a relatively recent camera, it has all the latest bells and whistles. For instance, it can shoot 4K UHD video as well as superb stills, and benefits from a high-speed APS-C 24.2-Megapixel CMOS that uses copper wiring for faster performance. The new Electronic Stabilisation mode also helps with producing smoother video footage and better stills, while the 3.5-inch vari-angle, 16:9 LCD touchscreen will feel instantly familiar to anyone who is used to shooting on a smartphone.
Bundled with the excellent XC 15-45mm lens from Fujifilm, this is a solid buy for beginners of all stripes.
6. Panasonic Lumix GX880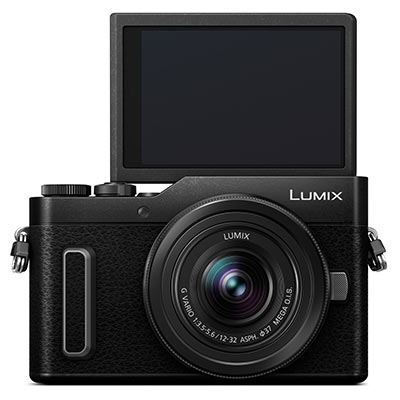 Why is this the best mirrorless camera for beginners? For a powerful interchangeable lens camera that also slots into a pocket, you really can't go wrong with Panasonic's Lumix range. These Micro Four Thirds cameras are designed to be tiny but powerful, boasting loads of great functionality and the ability to shoot pristine 4K video. The GX880 is a nippy little speedster that's also great for vlogging, and it has access to a huge catalogue of lenses thanks to the Micro Four Thirds system, so any beginner who starts with it has plenty of room to grow.
This version comes with a handy 12-32mm lens (providing an equivalent focal length of 24-64mm), which has a slim profile that perfectly complements the camera. For travellers, vloggers, explorers and Instagrammers, this is a combo that really can't be beat.
What is the best compact camera for a beginner?
7. Fujifilm XF10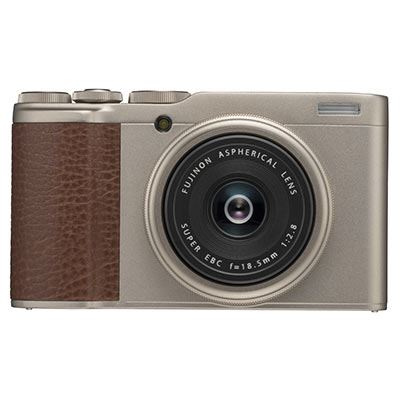 Why is this the best compact camera for beginners? The Fujifilm XF10 is a super-lightweight compact that produces gorgeous image straight out of camera – a perfect choice for the kind of photographer who doesn't want to do too much post-capture editing.
Thanks to the Bluetooth connectivity, the camera allows for instant transfer of images to a smart device after capture, making it easier to share your shots on social media. The lens on the camera is an 18.5mm f2.8 Fujinon model; while having a prime optic does rob you of the ability to zoom, it produces images of superior optical quality and sharpness. Plus, having to move on your feet and think creatively is no bad thing, and in many cases can make you a better photographer!
8. Panasonic Lumix TZ90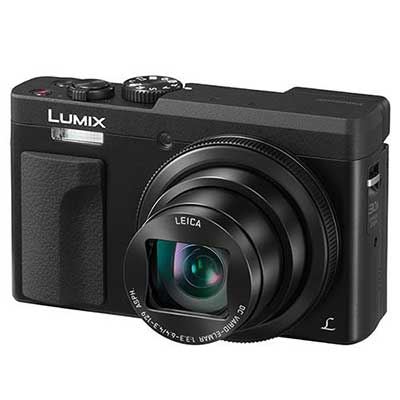 Why is this the best compact camera for beginners? If you think the photographer in your life would prefer a decent zoom lens on a compact camera, then behold the Panasonic Lumix TZ90. Part of a long-running series of travel-oriented compact cameras. Its zoom lens covers a massive 30x range, allowing the user to bring even the most distant subjects right up close.
It's also a pleasingly small camera, easy to fit in a travel bag or coat pocket, so is an ideal gift for the adventurous photographer who loves to travel. It produces great 4K video, too, so memories can be recorded in pristine detail. The autofocus is ultra-high-speed, with Panasonic's Depth From Defocus technology, and the camera can record in RAW format, for those who like to extensively edit images post-capture.
What is the best action camera for a beginner?
9. DJI Osmo Action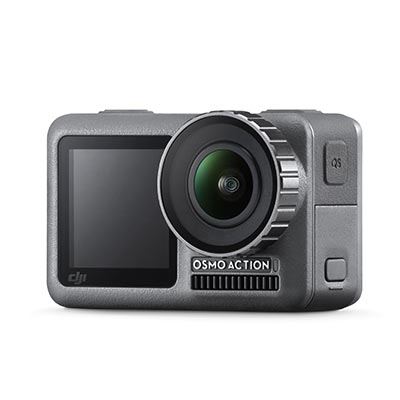 Why is this the best action camera for beginners? Buying a gift for a real intrepid explorer, or adrenaline junkie? Consider an action camera! The DJI Osmo Action gets our vote, a fantastic waterproof little unit, built GoPro-style with extensive protections.
It's also got a little extra LCD screen on its front, making it great for selfies and vlogging, and its extensive video stabilisation technology ensures that video looks great no matter where or how it's shot – mounted to a bike's handlebars, hanging off the side of a white-water raft, on the helmet of a skydiver, or whatever else!
What is the best instant camera for a beginner?
10. Polaroid OneStep Plus Instant Camera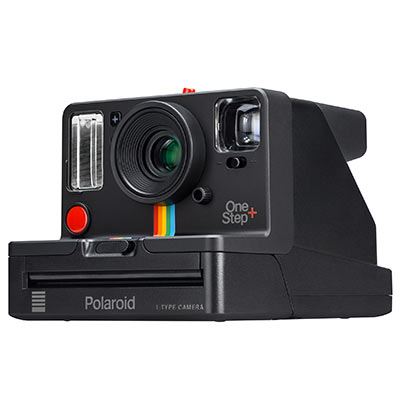 Why is this the best instant camera for beginners? For the retro-minded Instasnapper, try the Polaroid OneStep Plus Instant Camera, a fresh 21st-century update to the Polaroid cameras of days gone by. It produces fantastic-looking physical prints at the touch of a button just like an old-style Polaroid, however, unlike the older cameras, it can also connect to a smartphone for loads of great shooting modes and instant Instagram sharing.
It's an awesome camera and one of the best of the instant film renaissance. A perfect surprise to open on Christmas Day and start making some memories.
About the Author
Jon Stapley is a professional journalist with a wealth of experience in a number of photography titles including Amateur Photographer, Digital Camera World and What Digital Camera. See more of his writing on Jon's author page.
Related articles