Does this count as self-care? Possibly. We don't know. Here are some amazingly affordable prime lenses to treat yourself to, anyway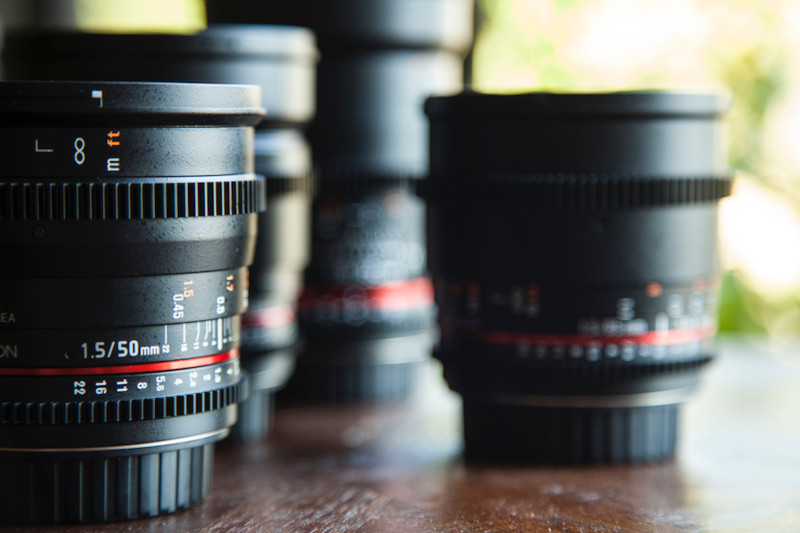 In all the rushing about buying presents for everyone else, you may well take a moment to wonder: what about me?
What about you indeed? You're putting in all that effort to get fantastic gifts for your nearest and dearest – passing up several prime shooting opportunities to spend time fighting your way through the Christmas crowds. You, you're great. You deserve a treat.
If that's all the justification you need then it's enough for us too! So, we've compiled a selection of some of the finest affordable prime lenses available right now, just to let you treat yourself. Whether you're picking something up now to make the December shopping more bearable, or earmarking a bargain for the post-Christmas blues, we've got a broad selection for lots of different systems and budgets. We've put the lenses in rough price order (though these may change from time to time), so there's nothing left to do but fetch yourself a coffee, relax and browse some exceptionally affordable glass.
Let's get started!
To start with, here's a no-brainer – one of the most famous affordable lenses around, Canon's legendary nifty fifty with the big aperture, the 50mm f1.8 STM itself. This legendary do-it-all prime is fantastic for street shots and general-purpose walking around photography, those days when you aren't sure exactly what you're going to shoot, but are definitely up for exploring some possibilities. This is the latest version and it's better than ever: it's got an STM focusing motor for quick autofocus action, a seven-bladed aperture and a minimum focusing distance of 35cm. All that and it only weighs 160g!
Users of strong, rugged Pentax DSLRs will definitely want to add this affordable lens to their collection. It's another solid all-rounder, boasting a focal length that's great for all sorts of different subjects, and it has a unifocal design that produces images with edge-to-edge sharpness. A reasonably wide maximum aperture also makes it possible to produce striking images with beautiful defocused areas and bokeh. This will definitely add a new dimension to your Pentax shooting.
Users of Micro Four Thirds cameras will definitely have a lot of fun with this camera, which delivers an equivalent focal length of 50mm. Its f/1.7 maximum aperture gives it a real edge for portraiture and similar applications, while a minimum focusing distance of just 25cm allows you to get really close and personal with your subjects. While it'll work with all Micro Four Thirds cameras, if you pair it with a Panasonic body you can take advantage of a few extra features like Panasonic's 240fps contrast detection AF system. Never miss the crucial moment again!
Here's Nikon's latest go at the nifty fifty, and as you might expect, it's sublime. Great in low light and able to produce gorgeously sharp images, it's equipped with Nikon's Silent Wave Motor for super-fast, super-accurate autofocus ensuring you'll be covered no matter what sorts of different shooting situations you find yourself in. It's compatible with full-frame and APS-C Nikon DSLRs, so there's no reason not to treat yourself!
Okay – last of the nifty fifties, we promise. But we couldn't finish without honouring Sony's full-frame prime for its premium mirrorless Alpha 7 cameras – an astonishing lens however you slice it. Image quality is gorgeous and pin-sharp thanks to the precision aspherical element, while the seven-blade aperture and circular aperture mechanism work to ensure crisp bokeh in wide-aperture images. It weighs just 192g – not as light as the Canon, but still eminently portable.
Ever fancied getting closer than close? This Micro Four Thirds lens from Olympus is a fantastic macro that brings the smallest subjects to life in vivid detail. It boasts 2.5x magnification and a minimum focusing distance of just 9.5cm, so you can marvel at a new world of detail laid out before you. The autofocus is also fast and near-silent, so you can be sure of not disturbing your subjects if they happen to be alive, and the whole ensemble weighs just 128g, making it a perfect pairing with a lightweight Micro Four Thirds camera.
This impressive wide-aperture prime from Sigma's Contemporary range is available for a range of systems – Sony E-mount, Canon EOS M-mount and Micro Four Thirds. It's designed to be a fast and responsive lens, useful in all sorts of different situations, blending professional-grade image quality with the creative opportunities afforded by a wide f/1.4 maximum aperture. Plan to shoot in low light? This is a fantastic option – capable, lightweight and affordable.
Third-party lens manufacturers offer loads of great bargains and are always worth looking at if you're on the market for new glass. Case in point – this ultra-wide Samyang prime, available for Fujifilm X-mount or Sony E-mount (APS-C cameras, so the a6000 etc) – it's a gorgeous prime lens with a generous maximum aperture and a sophisticated optical construction, all for a fantastic price.
Here's another fantastic bargain from Samyang. This wide prime is available for Canon, Sony E or Nikon AE ("auto exposure", meaning it'll work with the camera's auto modes), and its elements are Ultra Multi Coated, giving them the ultimate protection against unwanted reflections and stray light. You can be confident that your images will be rich, sharp and full of detail, no matter what settings you're shooting at. With a sophisticated optical construction that features 14 elements in 12 groups, this is an incredible lens for the price.
And finally, here's a dedicated lens for the Fujifilm X system. Boasting superb optical performance across the frame, this lens is a beautiful choice for landscapes, architecture and similar applications, though the fast and accurate autofocus also makes it adept at catching fast-moving subjects. It's also extensively weatherproofed, so you can head out for outdoor shoots without fear, meaning it pairs well with Fujifilm's tougher flagship cameras like the X-T3 or X-Pro3.
About the Author
Jon Stapley is a professional journalist with a wealth of experience on a number of photography titles including Amateur Photographer, Digital Camera World and What Digital Camera. See more of his writing at jonstapley.tumblr.com
Related articles