Stuck for a novel gift idea for the snapper in your life? Here are our top ten must-have photo gadgets that any photographer will love
We don't blame you for finding it tough to buy gifts for photographers. We're not an easy crowd to please – if we're not lusting after the latest pin-sharp Zeiss lens or high-resolution Sony mirrorless camera, we're messing about with funny-smelling chemicals in the darkroom. But photographers are like a lot of other people in one specific sense – we love a gadget. A new toy to play with, something to make shooting more interesting, more streamlined or simply more fun? Gimme!
There are loads of fantastic gadgets out there that would make for a perfect present for any photographer in your life, so if you're glancing at the calendar and getting worried, let us guide you through our favourite gadgets to gift a photographer this Christmas. We've put them all roughly in price order (subject to change) so you can find the level that fits your budget. And other than that, there's nothing left to say except we hope you find the perfect gift for the photographer in your life this Christmas!
The best camera is the one you have with you, and if you know someone who's always snapping on their smartphone, we reckon they'll love this all-purpose smartphone clamp from Manfrotto. This allows them to clamp their smartphone to a tripod, monopod, Joby Gorillapod or any other kind of support, opening up the door to long exposures, creative angles, smooth panning and lots more. With smartphone cameras getting better and better all of the time, there's no time like the present to help someone step up their phone photography game.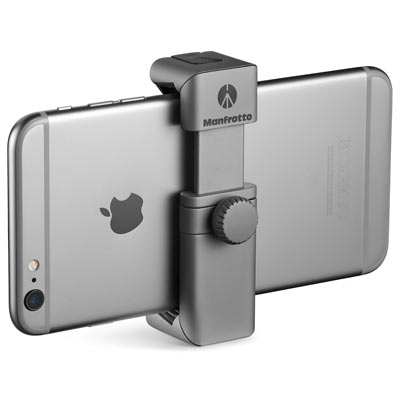 Manfrotto TwistGrip Universal Smartphone Clamp
Designed to enhance the photographic potential of any smartphone, the Manfrotto TwistGrip Universal Smartphone Clamp can connect any smartphone to any kind of support, and functions as a base for a complete modular photographic system. This compact, portable clamp features a 1/4" thread connection for tripods and monopods, as well as a cold-shoe connection for attaching LED small lights.
£39.95 View
Fun and rewarding for photographers of any age and skill level, the Fujifilm Instax SQ6 provides a way to take a break from digital and produce quick, easy physical prints that'll last a lifetime. Loading with affordable Instax film, the Square SQ6 features lots of useful Auto modes to help the user capture unforgettable shots, and even a selfie mode for those moments where nothing else can do. Whether you know a beginning photographer who wants something different, or a dedicated DSLR head who needs a change of scenery, the Instax Square SQ6 is the perfect surprise to open on Christmas Day.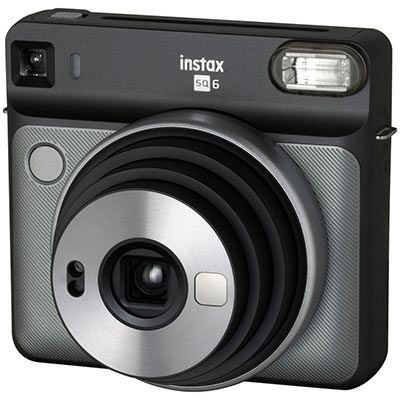 Fujifilm Instax Square SQ6 Instant Camera - Graphite Grey
Meet the Fujifilm Instax Square SQ6 Instant Camera: a stylish, simple-to-use analogue instant film camera that delivers instant 62x62mm square prints on 86x72mm film. The SQ6 features Auto Exposure Control, Selfie Mode/Mirror, Double Exposure Mode, Lighten/Darken Mode and Landscape/Macro Mode. It also comes with three colour filters (purple, green and orange), which attach to the flash.
£104.00 View
A flashgun can really open up photographic possibilities, and the Kenro Speedflash is a fantastically affordable and capable unit for all stripes of user. Whether you know an aspiring portrait shooter or someone who's been longing to capture fast action shots, this capable speedflash will more than keep up, allowing them to produce fantastic shots with perfectly controlled light. It boasts an LCD screen for ease of use and comprehensive control, and offers TTL (through-the-lens) control with both Canon and Nikon cameras. For users of other systems, check out Wex's extensive selection of flashguns here.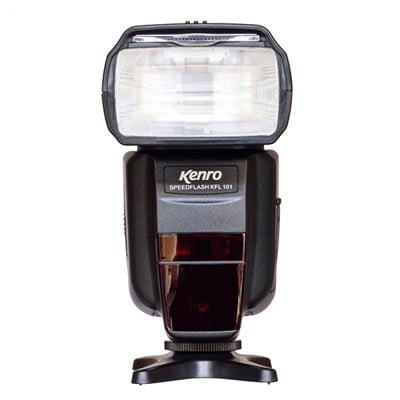 Kenro Speedflash
With both Canon and Nikon TTL compatibility, the Kenro KFL101 Speedflash boasts a wide range of features including a powerful Guide No of 58 (ISO100, 180mm), high speed synchronisation, S1 and S2 slave functions, fast recycle time, auto-zoom, manual zoom and a built-in diffuser. A large LCD screen with backlight option makes operation quick and easy.
£95.00 View
Another fantastic way to make instant, lasting memories, the Fujifilm Instax Share SP-2. Print credit card-sized images from your smartphone or a compatible Fujifilm camera quickly and easily – in as little as ten seconds. The Instax Share app also allows for the addition of creative effects and filters to the finished prints, and the printer itself is portable enough to be taken anywhere. An especially fun gadget for the avid smartphone snapper, the Instax Share SP-2 printer comes ready and loaded with 10 shots, so you can start making some memories on Christmas day.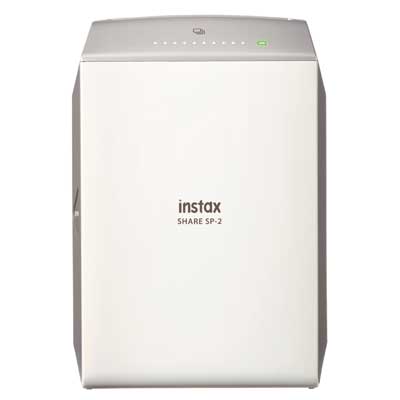 Fujifilm Instax Share SP-2 Smartphone Printer with 10 shots
Featuring new exposure technology that guarantees high image resolution and contrast, the Share SP-2 Smartphone Printer from Fujifilm enables users to print credit card-sized prints of photographs from their phones or compatible Fujifilm cameras in just 10 seconds.
£99.00 View
Thought drones had to be expensive? Think again! The Ryze Tello Drone may be small and affordable but it flies as true as its more costly cousins – no surprise when you learn that drone kings DJI had a hand in its development. Capable of flight times of up to 13 minutes, and equipped with a 5MP camera, the Ryze Tello Drone is great fun for little ones, a fantastic introductory tool for a photographer considering trying out drone shooting, and not to mention just a fun, exciting gadget in its own right.
If you know someone who's an aspiring wildlife photographer, why not consider picking them up a trail camera? These hardy, unobtrusive devices can be set up in natural habitats and left to observe the comings and goings of the wildlife. They can be useful not only for planning shoots and knowing where the subjects are, but also capturing the kind of striking night-vision images that you simply can't get any other way. Help the wildlife photographer in your life unlock their true potential!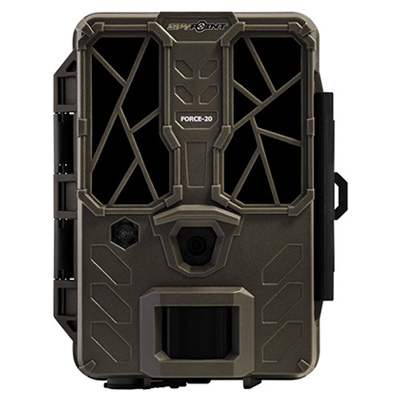 Spypoint FORCE-20 Trail Camera
Save £36.95, Was £155.94
The Spypoint FORCE-20 Trail Camera captures 20-megapixel images, allowing for the finest details to be studied in each image. Night images are illuminated with super-low-glow LEDs, so that even night time shots are properly illuminated so you don't miss a thing.
£119.00 View
What's better than editing photos on a computer? Doing it on a tablet! The Wacom Intuos Pro Small makes it super easy, thanks in large part to the Creative Pen it comes bundled with. Make adjustments in real time, from the comfort of a sofa – the Intuos Pro small makes editing into a truly tactile experience, encouraging photographers to approach image retouching in a completely different way, and the best part is that it's hugely affordable considering the amount of tech that's packed in.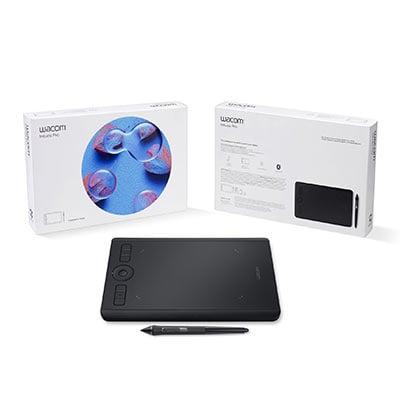 Wacom Intuos Pro - Small v2
Save £10, was £199
Wacom Intuos Pro sets the standard for professional creative pen tablets.The exceptional pen performance and creative capabilities will help you achieve new creative breakthroughs. At the heart of Wacom Intuos Pro is Wacom Pro Pen 2 which features 8,192 levels of pressure-sensitivity, tilt-response and virtually lag-free tracking. With Wacom Intuos Pro, you can illustrate, edit photos and videos, ...
£186.00 View
The amazing Insta360 Air lets a photographer turn their smartphone into a 360-degree camera. Dual 210° fish-eye lenses provide a complete and total field of view, while real-time stitching software turns it instantly into a visually striking shot. Capturing 3K stills and 2K videos, the Insta360 Air also has advanced stabilisation technology for smoother shots even in low light. Simple to pair with your Android phone and use, the Insta360 Air should prove hugely entertaining for any avid smartphone snapper.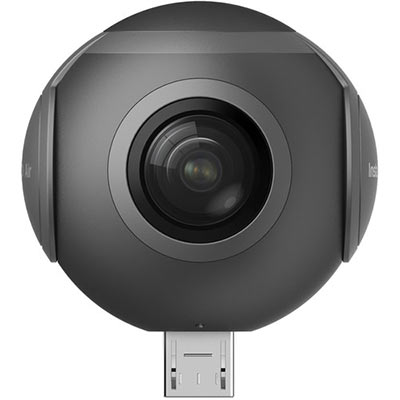 Insta360 Air 360 Degree Camera
The Insta360 Air allows you to turn your smartphone into a spherical camera for capturing 360° and virtual reality content. Share on social media or stream instantly and use it as a conference camera with applications such as Skype. With dual 210° fish-eye lenses and real-time image stitching, nothing around you will be out of shot again.
£139.00 View
Another perfect tool for photo editors, the Loupedeck + puts the tools for editing unforgettable images right at the user's fingertips. Its buttons, sliders and dials can be configured to control a user's preferred functions, allowing for the creation of a truly bespoke photo editing setup that turns the process into something enjoyable and tactile. Whether it's for a few tweaks in Lightroom or a radical overhaul in Camera Raw, the Loup[sedeck + is a fun gadget that also happens to be eminently practical.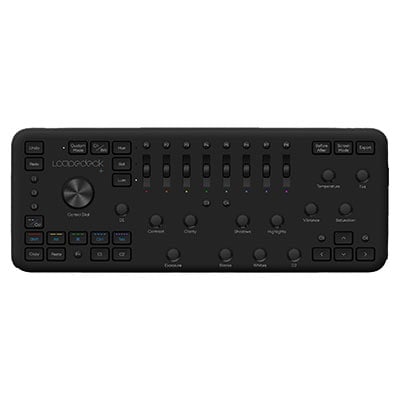 Loupedeck + Photo Video Editing Console
Edit and fine-tune your images with ease on your Mac or PC computer with the Loupedeck+ Photo & Video Editing Console. This handy editing accessory brings intuitive buttons, dials and sliders straight to your fingertips, allowing you to command multiple editing functions at the same time. It's compatible with Adobe Lightroom Classic CC, Premiere, Final Cut and Skylum Aurora HDR.
£219.00 View
Lastly, why not try an action camera! The GoPro HERO7 Silver is not the newest in the range, but strikes a great balance between functionality and affordability, with all the extensive rugged features and waterproofing you'd expect from the name GoPro. A great way to experiment with perspectives and situations that a DSLR simply wouldn't survive, a GoPro HERO7 Silver will fit into anyone's kit bag without weighing them down, and can connect to a smartphone via the dedicated app to really open up shooting possibilities. Help someone reach new frontiers of creativity this Christmas!
About the Author
Jon Stapley is a professional journalist with a wealth of experience on a number of photography titles including Amateur Photographer, Digital Camera World and What Digital Camera. See more of his writing at jonstapley.tumblr.com
Related articles