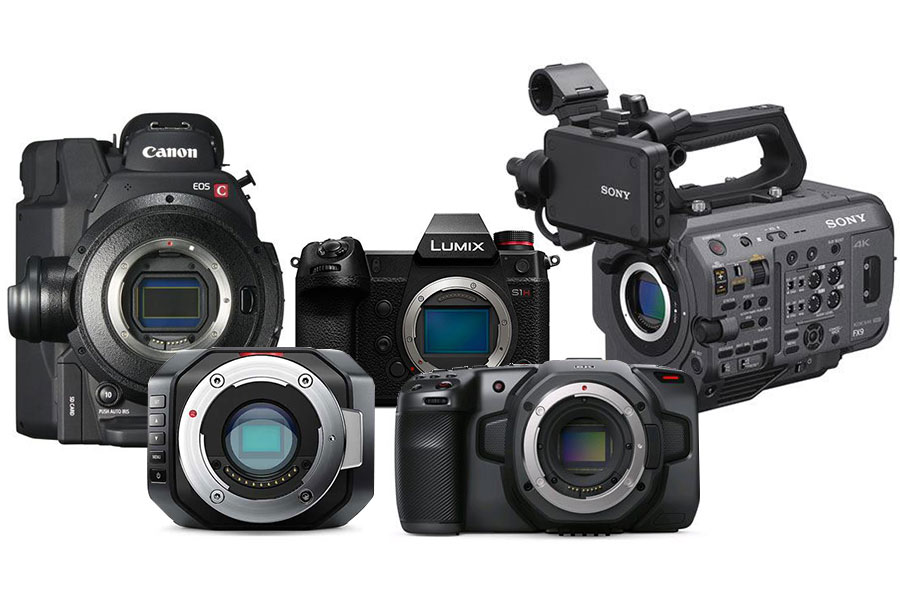 Cinematography, online videography, and broadcast videography are quite different from one another requiring specialist equipment. C300 is great for short art house films or even feature films; Panasonic Lumix S1H would do a stellar job on a promotional shoot; whereas, a set of PTZ (pan-tilt-zoom) cameras would be better suited for studio broadcasts or live streaming. Some of these cameras do overlap such as Blackmagic Pocket Camera 6k and C300 when it comes to making videos for online or festival qualifying films, same goes for RED. There is, however a distinctive difference between Insta360 Titan and a Sony PXW-FX9 Full-Frame Camcorder; one is for cinematic VR the other for films. Both classify as professional video cameras. Consumer cameras (basic cameras bought for personal use) and smartphone cameras can be used for vlogging and online live streaming rather than utilising a professional-grade camera; saying that, some content creators do want crystal clear image quality. In this blog article, we are going to go through some of the top professional video cameras that Wex has to offer and explain their best uses. Because of this, we are omitting cameras such as ARRI used in professional Hollywood productions; although, over the years cameras such as Blackmagic Micro have been used for a plethora of blockbuster films including action sequences in Jason Bourne films.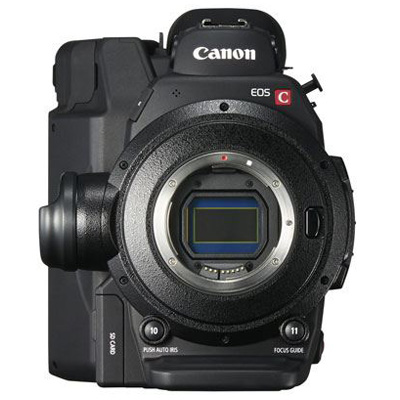 Canon EOS C300 Mark II 4K Camcorder
Free CFast Card Twin Pack Worth £619
The Canon EOS C300 Mark II 4K Camcorder builds on the success of the widely appreciated and used Canon C200. This resigned body is packed with features that make your life as a filmmaker easy as well as providing you with incredibly high-quality and professional video footage. The more rugged design features advanced 8.85MP Super 35mm CMOS sensor with dual DIGIC DV5 processors, new professional ...
£7,549.99 View
The entire family of Canon EOS C cameras are fantastic for creative filmmaking on a budget. C100 has been the favourite of many universities, including the University of Lincoln and our local Norwich University of the Arts. Plenty of production houses use these Canon cameras as well. If you are looking to start freelancing within the area of filmmaking - especially creative filmmaking - be sure to check out the Canon EOS C300 MK II. It is great for festival-qualifying films, documentaries, promotional work, studio work, and even feature films due to the astronomical advances in DSLR cameras.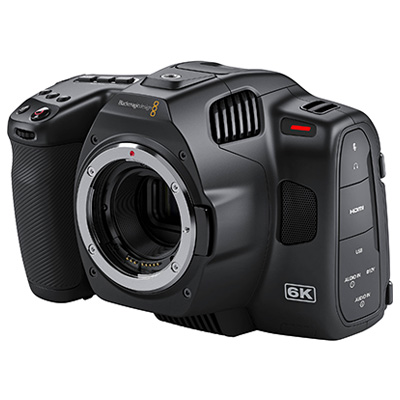 Blackmagic Pocket Cinema Camera 6K
In Stock
The Blackmagic Pocket Cinema Camera 6K is an impressive handheld 6K Digital Film Camera which offers a combination of high dynamic range, great low light performance, and Blackmagic RAW. Thanks to this the user can achieve the sought-after, feature 'Hollywood' film look accompanied by precise skin tones and beautiful organic colours. This camera offers professional features at an affordable ...
£1,740.00 View
I feel that if I had to pick an alternative to the Canon C100 I would pick the Blackmagic Pocket Cinema Camera 6K (the previous 4K version is also fantastic). It offers pro-grade features including a 6144 x 3456 Super 35 sensor; incredible High Dynamic Range (HDR) images thanks to 13 stops; Blackmagic RAW, and Dual Gain ISO for exceptional low-light performance. Not to mention the promise of delivering the 'Hollywood Look' with a digital camera that costs under £3,000. The employed colour technology is also fantastic; capable of producing precise skin tones and stunning organic colours. In a nutshell Blackmagic Pocket Cinema Camera 6K offers professional features and high-end production values but at a much lower cost.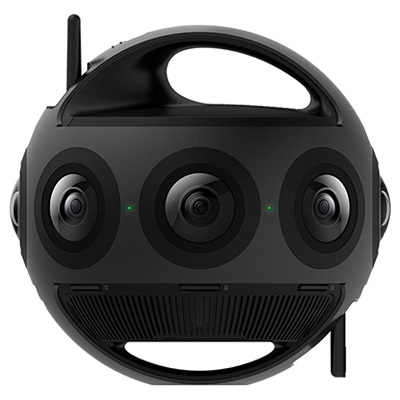 Insta360 Titan
The Insta360 Titan is the world's first unibody VR camera capable of shooting at 11K mono and 10K 3D, as well as capturing 360 photos. The camera has been crafted from Aluminium Alloy and features 8 x 200-deg F3.2 fisheye lenses up to 180Mbps per lens. The Titan uses eight MFT sensors which maximise image quality, dynamic range, low-light performance and colour depth. Through utilising FlowState ...
£14,999.00 View
This is a great VR camera capable of cinematic 11K VR capture; in fact, it is the world's first unibody VR camera capable of this. The best use for it, that pops into my mind (at least), are high-quality virtual tours of museums or virtual tours of stores. Offering 8x Micro-Four-Thirds imaging sensors; Farsight long-range live monitoring; FlowState Stabilisation with an ultra-precise 9-axis gyroscope, and an ISO range is 100~6400 with automatic and manual white balance modes the Insta360 Titan is truly a spectacular camera. You could even use it for immersive films; a great example of 360-deg VR filmmaking is The Invisible Man by Hugo Keijzer which is available to watch on YouTube now!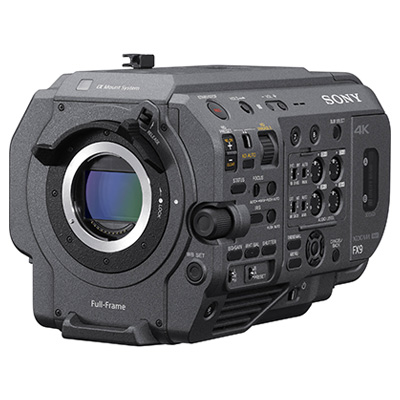 Sony PXW-FX9 Full-Frame Camcorder
The Sony PXW-FX9 Full-Frame Camcorder has successfully merged the technology previously found in Sony's digital cinema camera VENICE, FS series and Sony Alpha ILC cameras. With Alpha's autofocus algorithm, VENICE's 15+ stops latitude, dual base ISO and advanced colour science as well as FS7's usability and expandability the PXW-FX9 Full-Frame Camcorder is a whole different beast altogether. It is ...
£11,158.00 View
Designed for broadcast outputs and filmmakers, this camera features an Exmor R back-illuminated CMOS 6K full-frame imaging sensor; fast-hybrid AF system and 16-bit RAW Capability. Additionally, it offers a full-frame over-sampling technology that produces gorgeous 4K footage with 4:2:2 10 bit internal recording. It is not as portable or compact as some of the other cameras, but it does deliver quality footage needed for TV or festival films. You could record a feature with it as well. I think nowadays any medium is acceptable for feature films; depending on how experimental you want to be. Feature films such as Unsane by Steven Soderbergh have been solely recorded on iPhones so the Sony PXW-FX9 Full-Frame Camcorder can be utilised for such purpose as well. However, if you are looking for a broadcast-quality camera this one is for you.
Finance available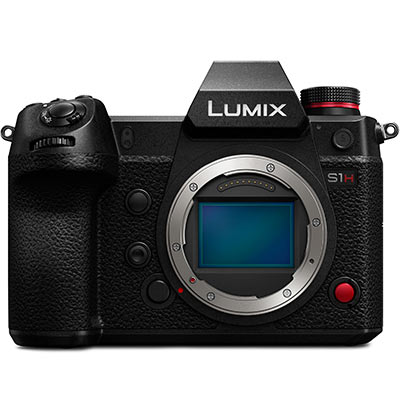 Panasonic Lumix S1H Digital Camera Body
Save £600 with code S1H600
The Panasonic Lumix S1H full-frame mirrorless digital camera body comes with the ground-breaking, world's first 6K/24p (3:2) recording capability! Pro-level video quality has been combined with the high portability of mirrorless system cameras providing the best of both worlds. The S1H offers its users 24.2-megapixel full-frame imaging sensor with an improved version of Panasonic's Dual Native ...
£3,598.00 View
Some industry professionals, working on bigger productions, would argue that this is a brilliant b-camera. I agree, however, I think that it is also more-than-enough powerful to make an indie film. Featuring an impressive 14+ stops of dynamic range and a 24.2-megapixel full-frame imaging sensor, it is the world's first camera capable of 6K/24p (3:2) recording. On top of this, the camera performs brilliantly in low-lit conditions and offers a Dual-Native ISO of 640-4000. At a cost of only £3,599.00, it is a worthy investment.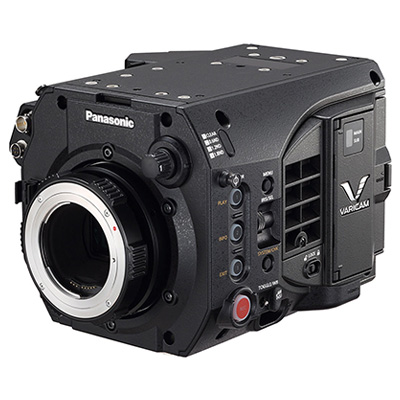 Panasonic VariCam LT 35 4K Camera Head
The VariCam LT has a compact and lightweight magnesium body and offers the same picture quality specifications as the larger VariCam 35 cinema camera. The super 35mm image sensor, which is the same imager as VariCam 35, features wide dynamic range, an expansive colour gamut, and high sensitivity for 4K image acquisition. It has dual native ISO settings of 800 and 5000. The native 5000 ISO allows ...
£16,999.00 View
VariCam is an industry staple at this point. In 2015 its super 35mm single-chip MOS sensor developed especially for the VariCam 35 has won The Hollywood Post Alliance Engineering Excellence Award. TV shows such Arrested Development have been recorded with these cameras. In fact, a lot of streaming media for Netflix and Hulu is recorded on VariCams.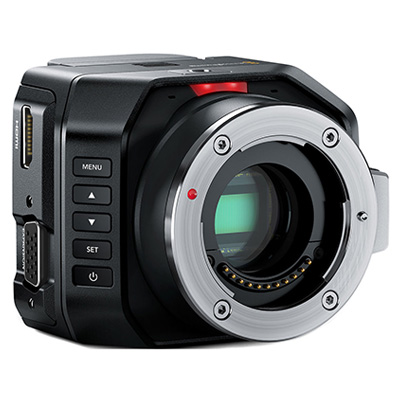 Blackmagic Micro Studio 4K Camera
The Blackmagic Micro Studio 4K Camera is designed for live production and can be used in HD and Ultra HD video formats. It can be fully controlled from the switcher via the SDI control protocol and includes powerful features such as built-in colour corrector, talkback, tally indicator, PTZ control output, built-in microphones, backup battery, an adaptable Micro Four Thirds lens mount and B4 lens ...
£1,128.00 View
This is one of the smallest studio cameras on today's market. It is capable of 4K HD and UHD broadcast-quality outputs and is small enough to be hidden around the set, making it ideal for creating interesting angles during Talk Shows. Thanks to its rugged design it can also be placed in cars to film action sequences and more. The biggest selling points for such cameras are their size, remote control and quality. Not to mention the camera also has high-quality built-in microphones which are great when syncing sound in Foley.
Quality-wise, this is a much cheaper alternative to the Sony PXW-FX9 Full-Frame Camcorder. It is ideal for documentary filmmaking and is capable of capturing broadcast-standard 4K footage. Design-wise it is great for run-and-gun filmmaking as it rests comfortably against the camera operator's chest or shoulder.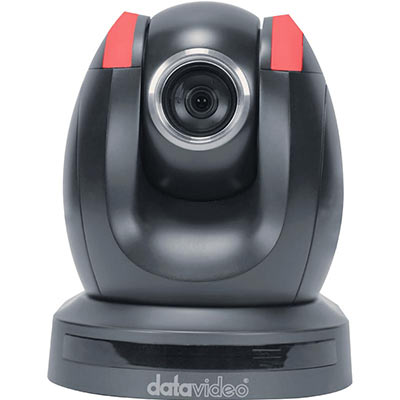 Datavideo PTC-150T HDBaseT PTZ Camera (Black)
The Datavideo PTC-150T HDBaseT PTZ Camera in black offers a 1/2.8" High Definition 2.14-megapixels progressive CMOS sensor and a plethora of studio multi-cam friendly features. This includes built-in tally light, digital noise reduction, and a fantastic 30x optical zoom. Ideal for television productions and can be used in conjunction with professional cameras when working in a studio setting, on ...
£3,354.00 View
Pan-Tilt-Zoom (PTZ) cameras are perfect for studio settings, sporting events, and reality TV. They have come a long way and are now capable of broadcast quality outputs. These cameras are small, yet powerful, allowing you to mount them anywhere and hide them out of sight. They can be bought as sets of three and can be tethered together, controlled individually, the possibilities are endless.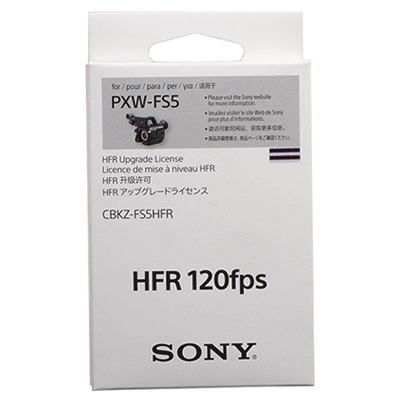 Panasonic AU-EVA1 5.7K Compact Cinema Camera
New Low Price
The Panasonic AU-EVA1 5.7K is a compact cinema camera that sits in the gap between the GH5 5K mirrorless camera and the more expensive VariCam LT 4K. Compact and lightweight, the AU-EVA1 was engineered for handheld shooting, as well as high-production value projects. Its 5.7K Super 35mm-sized sensor offers an incredibly detailed image when down-scaled to 4K, UHD, 2K, and 720p.
£5,799.00 View
Last but definitely not least is the Panasonic AU-EVA1 5.7K. It has been specifically designed for handheld filmmaking although it can also be used for documentaries, promotional videography and music videos. It is much cheaper than the Panasonic VariCam LT 35 but is still considered a pro-grade compact cinema camera. In the Panasonic Cinema Camera Line-Up it sits in between the Lumix GHD and VariCam LT.
About the Author
Patrycja Reimus is a Norwich based horror artist and an award-winning filmmaker. She is also our Technical Copywriter who frequently enjoys writing for our blog. For more information about her work please visit patrycja-reimus.squarespace.com. You can also follow her wonderfully weird and obscene imagery on Instagram @reimuspati_art or stalk her personal life @patrycja_reimus.