We look at the best digital compacts available for less than £250
1. Nikon Coolpix A10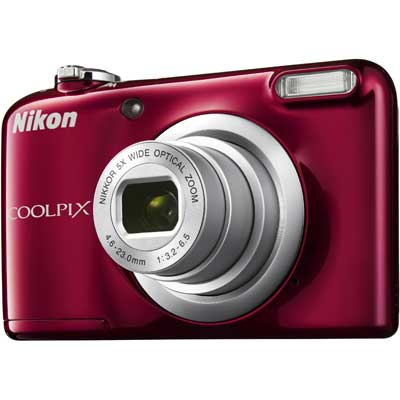 Packing a 16MP sensor, the Nikon Coolpix A10 is peerless for offering quality images in the cheapest package imaginable. Costing just £69, running on two AA batteries, the Coolpix A10 also offers a 5x optical zoom and the capacity to shoot 720p HD video. A selection of smart modes and in-camera effects also help the novice make their pictures pop, making the A10 a great choice for introducing someone to photography.
2. Canon IXUS 185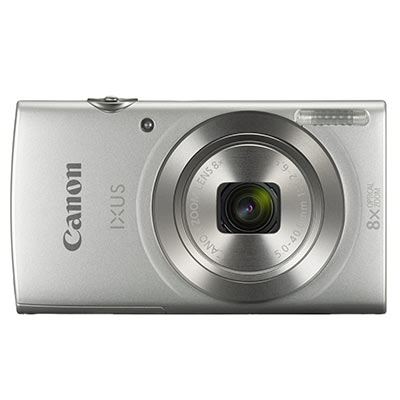 Canon has long crafted some of the most stylish pocketable compacts for those on a budget, and the IXUS 185 exemplifies this perfectly. It's not just about its looks, though, as on the inside the company has equipped it with a 20MP sensor and an 8x optical zoom lens, together with HD video recording, Face Detection and the ability to shoot images as close as 1cm away. As if that wasn't enough, it weighs just 126g with its battery and memory card loaded, which means you can take it anywhere without hassle.
3. Panasonic LUMIX DMC-FT30 Digital Camera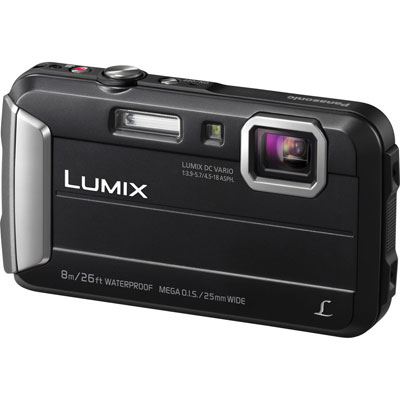 With a waterproof body that's protected against drops, freezing temperatures and dust, this affordable Lumix camera is ideal for first-timer users or kids, or anyone shooting around water with any frequency. Video recording to the Full HD standard is on hand, while MEGA OIS image stabilisation helps to keep images crisp and videos stable. And, for the benefit of those wanting something more striking in appearance, it comes in red and blue finishes in addition to the more sober black.
4. Sony Cyber-shot WX220 Digital Camera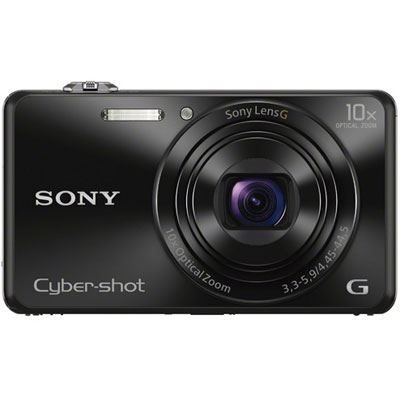 While many will be drawn to the Cyber-shot WX220 for its combination of a 10x optical zoom and svelte body, Sony has loaded the camera with plenty of additional impressive technology. This includes Wi-Fi and NFC for easy image sharing, a back-illuminated sensor for more efficient light capture and 10fps burst shooting. Sony's clever 360 Intelligent Sweep Panorama option has also been thrown in, while Optical SteadyShot Image Stabilisation is also on hand to keep results clear and sharp at all focal lengths.
5. Nikon Coolpix B500 Digital Camera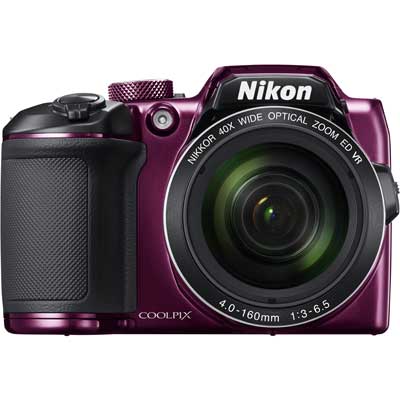 At the upper end of the budget range, but still nice and cheap at £219, is the Nikon Coolpix B500. This gets us into bridge camera territory, with the bulkier body and pronounced handgrip of the B500 being visually reminiscent of a DSLR. The 40x zoom allows photographers to get close to the action, while the tactile controls include a model dial for quick settings selection. A perfect first step into serious photography.
Related articles