Peek into the kit bag of our Wex Photographer of the Year 2020 honourable runner-up – Dan Portch. Here's what he uses to grab his shots...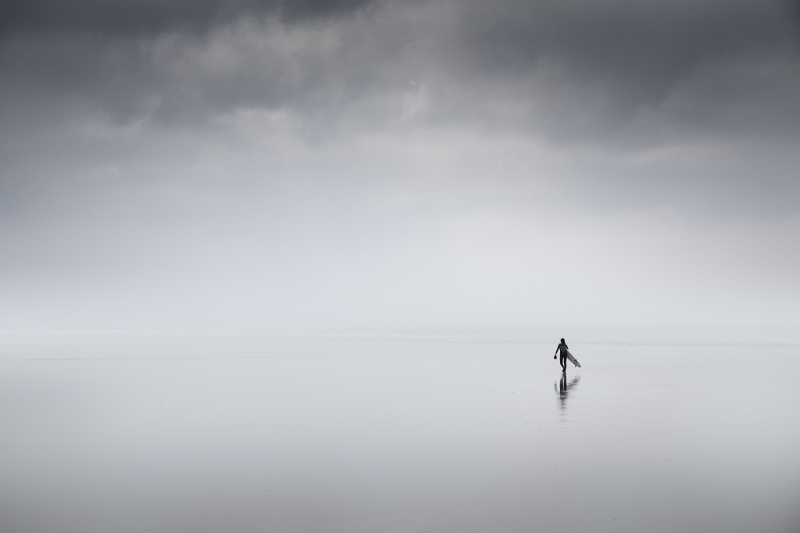 Image by Dan Portch
Dan Portch was a near-constant fixture on the leaderboard of our #WexMondays competition throughout 2019. He gave the eventual winner Andi Campbell a serious run for his money, and it was our honour to present him with second prize for the year's competition. Congratulations, Dan!
We managed to grab some time with Dan for an interview, which you can read here, and we couldn't resist asking him what his camera setup is. Read on to find out all you need to know about the kit that goes into Dan's gorgeous landscape shots...
Dan uses the Canon EOS 5D Mark IV, one of the finest DSLRs you can buy right now. A pro-spec machine that simply shoots and shoots, the 5D IV boasts an enormous list of top-of-the-line features. There's its 30MP full-frame CMOS sensor, its maximum ISO sensitivity of 32,000, its 150,000-pixel metering sensor, its 61-point autofocus system, and more. We could go on – and we will! Thanks to Dual Pixel RAW files, the EOS 5D Mark IV also allows for convenient post-production adjustments.
Access to the incredible stable of Canon EF lenses gives the EOS 5D Mark IV real versatility and makes it an ideal choice for any ambitious photographer looking to capture unforgettable images.
Canon EOS 5D Mark IV Digital SLR Camera Body
The Canon EOS 5D Mark IV Digital SLR Camera Body offers a 30-megapixel CMOS sensor with a maximum ISO sensitivity of 32,000, and an expanded 61-point AF-system. Capture magnificent detail even in the toughest conditions as the camera body features a weather-resistant design. Users can enjoy beautiful 4K video recording at 30 fps; whereas, HD video can be captured at 120 fps when trying to achieve a slow-motion effect. In addition to this, WiFi and NFC connectivity are also available allowing for easy file transfer and more.
£2,609.00 View
This is one of Dan's landscape lenses of choice – a capable L-series wide zoom that pairs perfectly with a full-frame DSLR. The EF 16-35mm f4 boasts precision optics for superior performance, and thanks to its minimum focusing distance of 0.28m, it's as comfortable at shooting close subjects as it is with expansive, wide vistas. The four-stop Image Stabiliser also gives you more latitude for shooting hand-held in low light.
Canon EF 16-35mm f4L IS USM Lens
Canon's EF 16-35mm f/4 L IS USM lens is a welcome addition to their professional L-series of flagship lenses. It's the perfect lens for serious landscape and architectural photographers who are looking for the highest quality lenses they can get their hands on. This lens is designed for use with Canon's full-frame DSLR cameras line up, combining a superior performance with a solid, dust and moisture resistance design. The lens features an ultrasonic motor (USM) and 4-stop image stabilisation which together provides a quick, accurate and smooth autofocus as well as steady images in any shooting situation. Furthermore, adding to the versatility of this lens, its fixed f4 aperture delivers incredible optical performance and a beautiful soft background blur across the entire focal range
£1,389.00 View
Another zoom from the L series of high-spec professional Canon lenses, the EF 24-205mm f4L is great for giving yourself a little more telephoto reach and bringing distant subjects into sharp focus. It's one of the most versatile focal ranges in the business, and accordingly it's sharp at all points in its zoom range, largely thanks to a sophisticated internal construction of 17 elements in 12 groups.
The f/4 maximum aperture extends right through the lens's zoom range, and there's also image stabilisation to further help out in low light. The Ultra Sonic Motor ensures fast and accurate autofocus. Versatility is the name of the game here, and this is a lens that passes with flying colours.
Canon EF 24-105mm f4L IS II USM Lens
With a versatile zoom range of 24-105mm, the Canon EF 24-105mm f/4L IS II USM Lens is suitable for a wide variety of photographic applications, such as portraits, travel, and wildlife. Featuring 17 lens elements in 12 groups, 10 aperture diaphragm blades, and a dust- and moisture-resistant construction, the Canon 24-105mm f4L IS II USM lens boasts high-quality images and edge-to-edge sharpness.
£1,289.00 View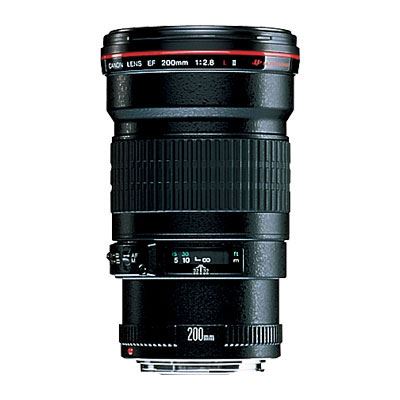 Dan also uses this telephoto prime, an older lens that can be picked up second-hand for a great bargain. The EF 200mm f2.8 L uses two UD-glass elements and rear focusing to correct aberrations, resulting in an extremely sharp image, while it also has a circular aperture that produces beautiful bokeh in the defocused areas of a shot, in turn aided by the generous maximum aperture of f/2.8.
Canon equipped this lens with Super Spectra coatings, which help to ensure accurate colour balance, enhance contrast, minimise flare and reduce ghosting. As prime lenses go, this is an outstanding example, and photographers in all sorts of different disciplines could benefit from making use of it.
5. Manfrotto Tripod and Head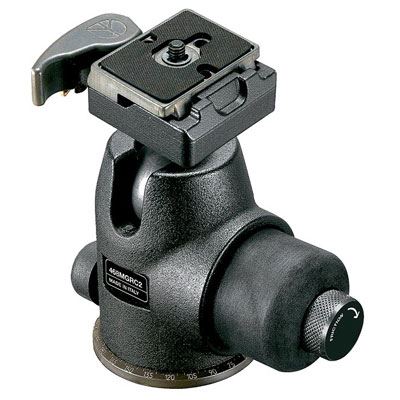 A sturdy, reliable tripod and head combination is a must for any serious landscape photographer, and indeed for any serious photographer in pretty much any discipline. There are loads of great tripod makers out there, and you really can't go wrong with Manfroto – Dan Portch uses an older carbon fibre tripod as well as the 468MGRC2 Hydrostatic Ball Head with RC2, a lightweight but advanced ball head that provides a revolutionary friction-locking system.
Whatever tripod or head you choose, it's worth taking some time to think about your needs and what exactly you would benefit most from – would you favour a light tripod you can carry everywhere, or a sturdy one that'll stay standing even in a howling gale? If you're struggling to know where to start, here's a guide to the best affordable tripods that we recently put together.
6. 6-stop & 10-stop ND filters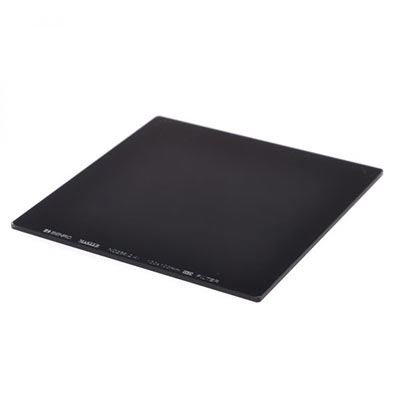 Filters are a fantastic tool to add to a landscape photographer's arsenal, particularly heavy-duty ND filters such as the ones Dan uses for his shots. They allows for the creation of the kind of super-long exposures that simply aren't possible to get any other way, giving you those super-smooth water effects that look so fantastic in a landscape. You can browse our full selection of filters here.
Fancy entering #WexMondays for yourself and being in with a chance of being crowned Wex Photographer of the Year? Head here for the lowdown on how to enter!