We look at the best portable tripods to take on holiday and other travels
Tripods reduce the risk of camera shake and open up new creative possibilities thanks to long exposure photography. Here's our pick of the best travel tripods that could find a home in your suitcase next time you're heading off on an adventure...
What are the best tripods for travel photography?
1. Manfrotto Befree One Travel Tripod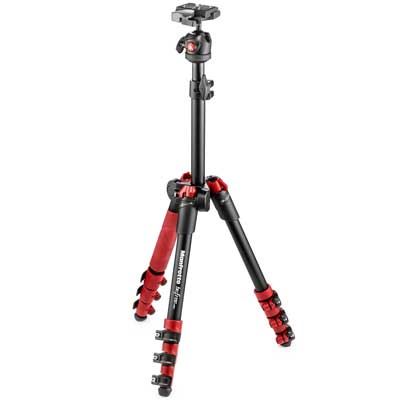 Manfrotto boasts a rich pedigree in tripod design and the Befree One is a travel tripod that can be slipped into your bag and taken anywhere. Weighing just 1.3kg, the aluminium design allows for an operating height of up to 130cm and can hold a kit payload of up to 2.5kg. This portable tripod solution is available in red, grey and black and comes complete with a ballhead and carry case.
2. Vanguard Alta Pro 2+ 263AP Tripod + 3-Way Head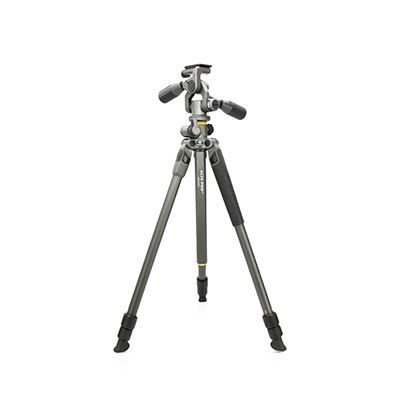 This tripod and head combo from Vanguard is perfect for the semi-pro photographer looking to make an investment that will last the years. Quick-flip leg locks allow for the height to be adjusted quickly, and the centre column can be repositioned so you can capture shots at any angle. The three-way head can hold up to 5kg, more than enough for a pro DSLR body and a heavy telezoom lens.
3. Manfrotto Befree Travel Tripod - Carbon Fibre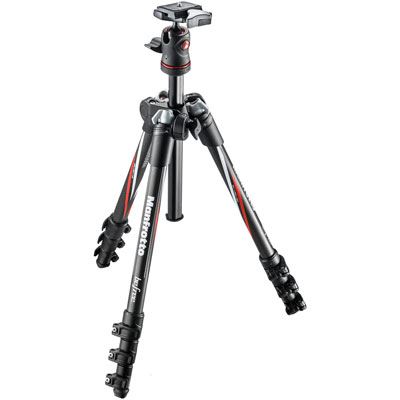 When weight and portability really matter, this carbon fibre travel tripod from Manfrotto will make the difference. It weighs just 1100g and folds down to a length of 40cm, meaning it should slip comfortably into most rucksacks. The four leg-sections are adjusted using twist locks, which enable a maximum operating height of 142cm, and this carbon fibre delight can hold up to 4kg of kit – perfect for photographers who are heading off on city breaks and don't want to be weighed down.
4. Benro Slim Carbon Fibre Tripod kit + N00 ball head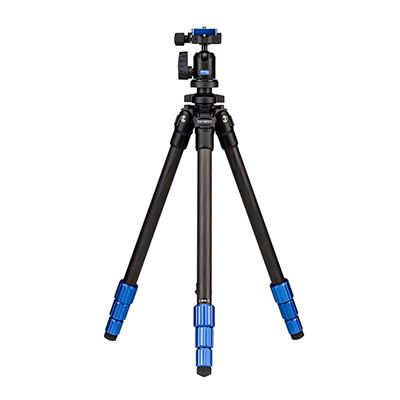 If you're looking for a lightweight travel tripod that won't weigh down your kit bag or wallet, the Benro may well be for you. A mixed aluminium/carbon fibre design means this portable support weighs in at just 1kg, while it can hold 4kg of kit. The slim profile allows the legs to tuck in when folded and the ballhead that comes with the tripod can be removed should you wish to swap it for an alternative. The head has an Arca-Swiss style quick release plate and the tripod comes with its own carry case.
5. Joby Gorillapod Focus GP-8 Tripod plus Ball Head X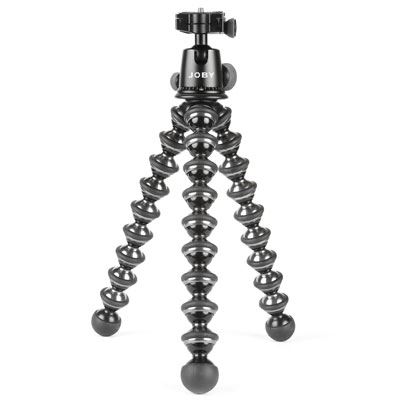 If you're looking to capture new angles, this quirky support from Joby can help. The Gorillapod has flexible legs that can be wrapped around static objects like trees, poles and other supports to position your camera in unusual places and help you capture fresh views. As one of Joby's biggest Gorillapod models, the Focus GP-8 can support a camera and lens combo weighing up to 5kg.
6. Velbon EX-Macro Tripod with 3-Way Head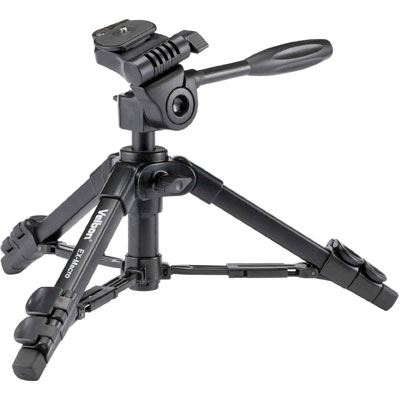 Not everybody photographs with DSLRs, and those using point-and-shoots or smaller compact system cameras (CSCs) don't always need a full-size tripod to take on their travels. The Velbon folds down to 28cm, smaller than a regular ruler, but extends out to 56cm. Weighing just 578g, the tripod comes with a three-way pan and tilt head, which features a quick-release plate so you can set up a shot quickly.
7. Gitzo GK1545T-82TQD Series 1 Traveler Carbon eXact Tripod Kit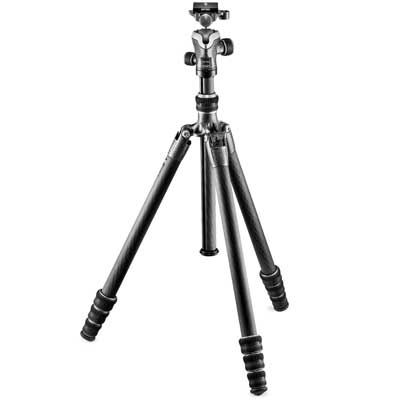 Gitzo are well known for their pro tripods, so if you're making money from your travel photos and need a super reliable set of sticks, then this tripod and head combo could be for you. Precisely engineered, the carbon fibre Gitzo balances a lightweight (1450g) design with a tall maximum operating height of 163cm, which isn't far off from a non-travel tripod. What's more, the Gitzo can hold up to 10kg, which is enough for heavier video kit let alone a DSLR/lens combo.
Related articles