Our recent competition gave two lucky photographers a chance to try the EOS 5DS and 5DS R out at Dorset's stunning Jurassic Coast. Here's how they got on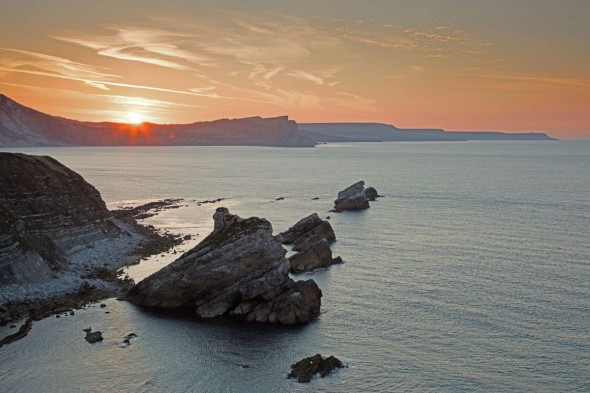 Image by Alistair McCombie
When we heard the announcement of Canon's heavy-duty EOS 5DS and 5DS R DSLRs earlier this year, our reaction was probably the same as many other photographers. Namely, "How soon can we play with one?"
We're generous sorts though, and rather than hogging the cameras for ourselves we thought we'd give some of the most eager Canon shooters a chance to get to grips with them, with the help of some expert tuition. So, everyone who pre-ordered an EOS 5DS or 5DS R before the end of July was automatically entered into a draw to win a weekend away with an expert photographer and two shiny new Canon DSLRs. When the time came, two names sprang forth from the hat and we were off…
The Photographers
The two lucky customers who received a weekend's tuition with their new toys were Steve Ashman and Alistair McCombie.
"What a privilege it was to win the Wex Photographic photography workshop weekend with renowned landscape photographer David Noton," says Alistair. "On hearing about the win, my first priority was to ensure I was familiar with the functions of my newly received Canon 5DS R, as to fumble the basics would have been embarrassing and a waste of the prize. However, the camera's similarity in most functions to my Canon EOS 5D Mk III meant I was soon up to speed."
"Living in Dorset, I am fortunate to be close to the places that David used as locations, so it was great to be able to focus my learning on the more technical aspects," says Steve.
The Location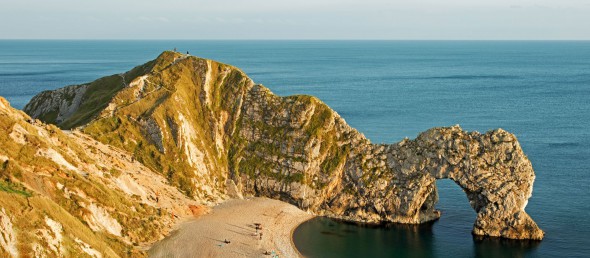 Image by Alistair McCombie
We wanted our winners to get the best out of the new DSLRs, and therefore chose Dorset's beautiful Jurassic Coast as the location for the weekend's shooting. Boasting some of the UK's most iconic and spectacular natural scenery, the spot was perfect for our winners to crack on and get some fantastic shots.
The Expert
Cameras that resolve as much detail as the EOS 5DS and 5DS R require hands that know what they are doing. That's why we got in touch with David Noton, one of the world's leading travel and landscape photographers. Based in Dorset, David knows the area well, and was an ideal choice to help our winners get the most out of their weekend with the 5DS and 5DS R.
"David's tuition was very informative, covering many tips on how to get the best out of the 5DS R,' says Steve. 'There was a perfect balance between practical tuition in the field, technical explanations and the planning needed to get you in the right place at the right time to make that winning exposure."
Alistair adds, "David managed to pack a lot in, leaving both myself and Steven feeling we had learnt a considerable amount in short amount of time."
The Shoot
"We were fortunate enough to have good weather for the weekend, which was pleasing as Dorset had 240% of its average August rainfall this year," says Steve.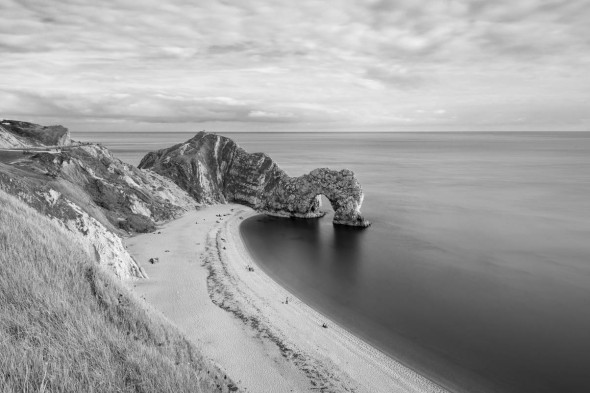 Image by Steve Ashman
"The light was good whilst the sun was setting behind me, although the sky lacked any colour and the sea was surprisingly still. I opted for black and white processing on this so that I could adjust the blue channel and bring some detail into the sky. I used a Lee Filters Big Stopper to push the exposure up to two minutes and help flatten the few waves that were in the sea."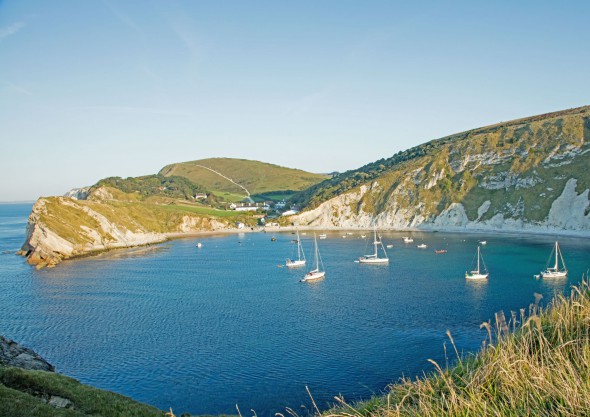 Image by Alistair McCombie
Reflecting on the Day
"A lot of fun, and lots learnt!" is Alistair's verdict. "Thank you to Wex for the treat and to David Noton for passing on some of his immense skill. Plus, what a fantastic camera the Canon EOS 5DS R is!"
Steve concurs. "It was an amazing opportunity," he says. "I hope to get the chance to spend more time with David to advance my skills, and I look forward to catching up with Alistair in Cornwall sometime soon so that we can see how our photographic talent is developing."
Related articles