From golden light and shadows cast from a setting sun, to an abstract pattern or a beautiful portrait. We wanted entrants to use their imagination to show us an interpretation of light and shade. Here are our top 3 winners and the stories behind their shots...
First place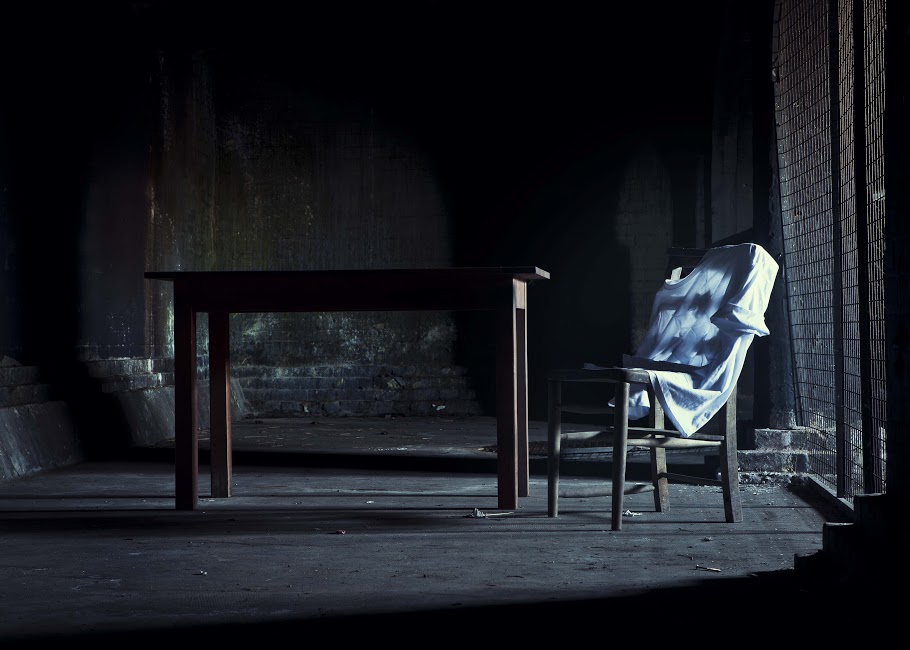 Our first place winner this month is Heather Birnie with this wonderfully moody image that uses both light and shade to great effect. There's a sense of mystery about this one and it pulled us in and left us wanting to know more about the scene she'd set here. Congratulations Heather!
About the image...
The image was taken in an abandoned boys school near London during the cold winter months. I was working on my uni brief which required us to, among other objects, photograph a white t-shirt. I do a lot of exploring anyway, so I brought the t-shirt along in case anything stood out while I was working for the shoot. I went down into the basements underneath the school hall stage and I found the table and chair set up with a basement window lighting the scene, and so I placed the t-shirt in shot as though someone was seated there. I used my Canon 5D MKII and 24-70mm L lens on tripod, ISO 50, f/11 and 30 second exposure.
You can see more of Heather's work on her website.
Second place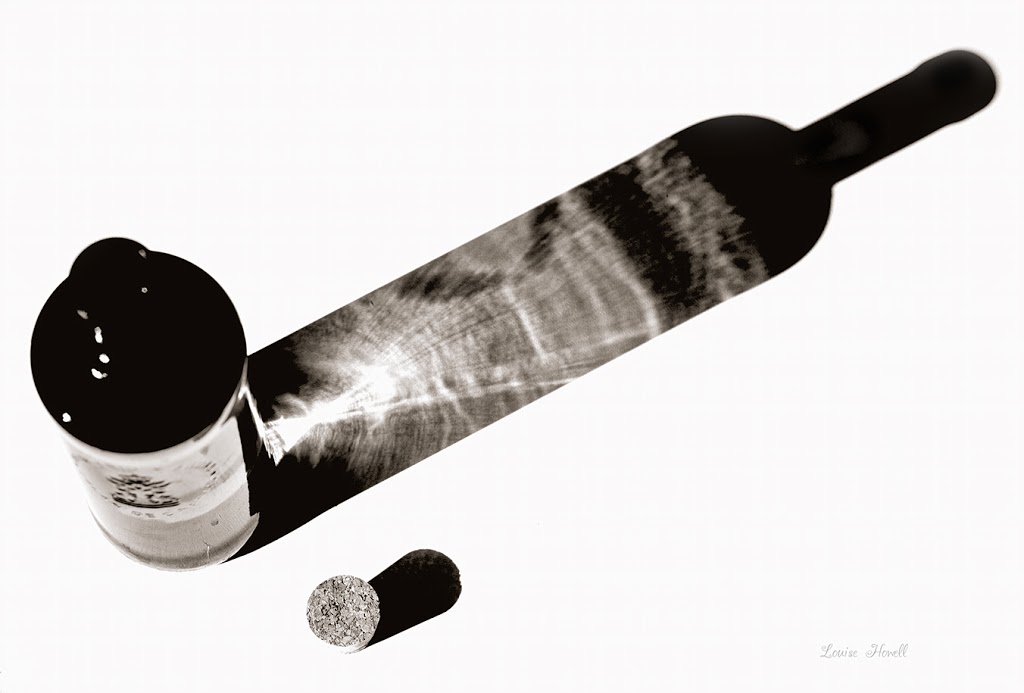 This image taken by Louise Howell of sunlight passing through a wine bottle creates some really interesting shadows and overall, a really eye-catching photo. A worthy second place winner!
More about the image from Louise...
I was in Spain, I spent the afternoon in the garden with just natural sunlight which is so amazing in Spain. The bottle is locally made and filled with mineral water, I knew I had to capture the light refracting through the water and glass. I used my Canon 600d and 50mm 1.8 lens. Processed in Lightroom originally, later converted to Black and White in Photoshop.
You can see more of Louise's work on her Flickr page.
Third place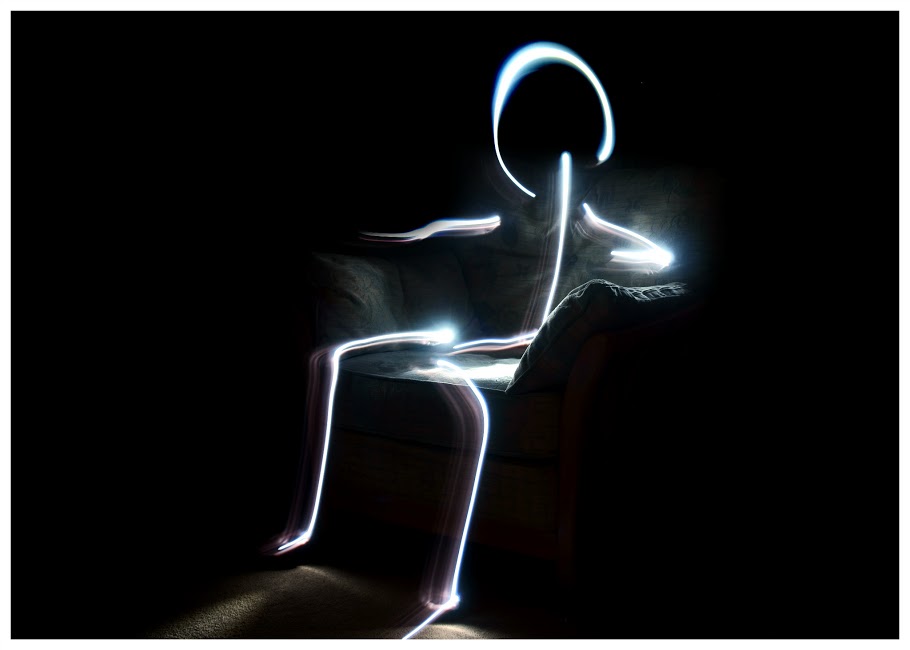 Another stand-out photo from April's entries and a different take all together on the Light & Shade brief. This quirky light-painted person relaxing in a chair captures both light and shade brilliantly.
A little more about this image...
The photo was taken in my living room at night time on a long exposure. Only camera equipment needed was a Sony NEX C3 with 18-55mm kit lens and a mini tripod. A shutter release remote would be ideal but I just simply used the cameras internal timer. I think the exposure was somewhere between 20 and 30 seconds in a completely dark room. I used a very basic bright key ring torch to draw the image. They are useful because the light is bright but they make a nice thin line effect.

I chose not to paint the chair itself with any light because I wanted the 'man' to stand out and be the light in the shot, which I think works quite well.

It took a few attempts to get a shot that I liked. It can be frustrating because you have to draw the image quickly but you cannot see what you are drawing. You just have to make your best guess at the shapes and hope the lines meet where they should. That said, it is a fun photography technique that anyone can do provided they can do long exposures on their camera. There are lots of opportunities for inventiveness and experimentation.
A big thank you to everyone who entered!
For more information on June's above or below the waves competition and how to enter please visit the post on the Wex Blog here.