For December's Google+ competition, we asked you to submit an image that best represents the theme 'Creative Blur'. Here are the results!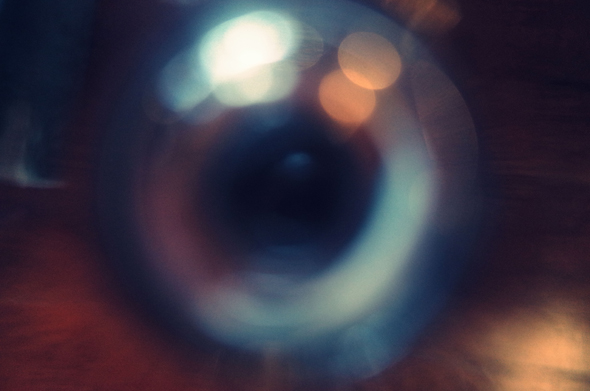 For this competition, we suggested a number of techniques to get you going, such as panning your camera for a blurred, abstract image or deliberately defocusing your lens in areas with bright light to create soft bokeh effects. Thank you to everyone who took part – you did the judges proud! Here are the lucky winners:
First place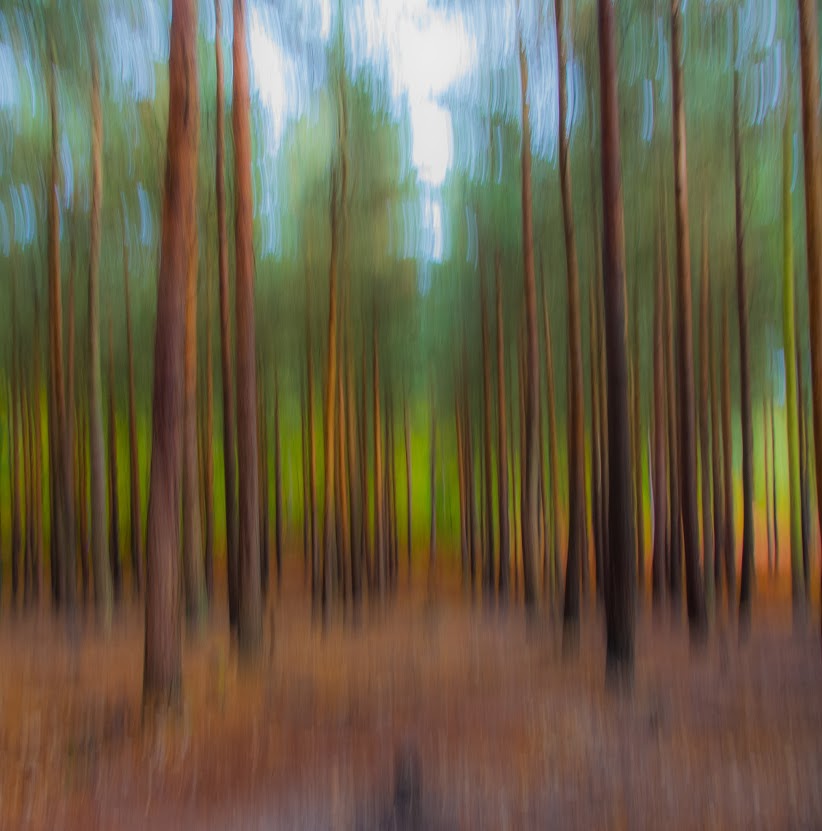 A big round of applause for Mark Horton who is our December first-place winner! The infusion of soft, autumnal colours combined with Mark's blur technique made it an instant hit with the judges. Congratulations Mark, you are this month's £100 Wex Photographic voucher winner!
About the winning image…
This was my first attempt at an 'intentional camera movement' shot in the woods behind my house. I was inspired to try the technique when I'd seen it used to brilliant effect by a friend for a beach landscape photo. The straight bare pine trunks worked really well for vertical pan, so I set a slow shutter speed and dragged the camera down slightly as I took the shot.
More of Mark's work can be found on his website and on his Flickr page.
Second place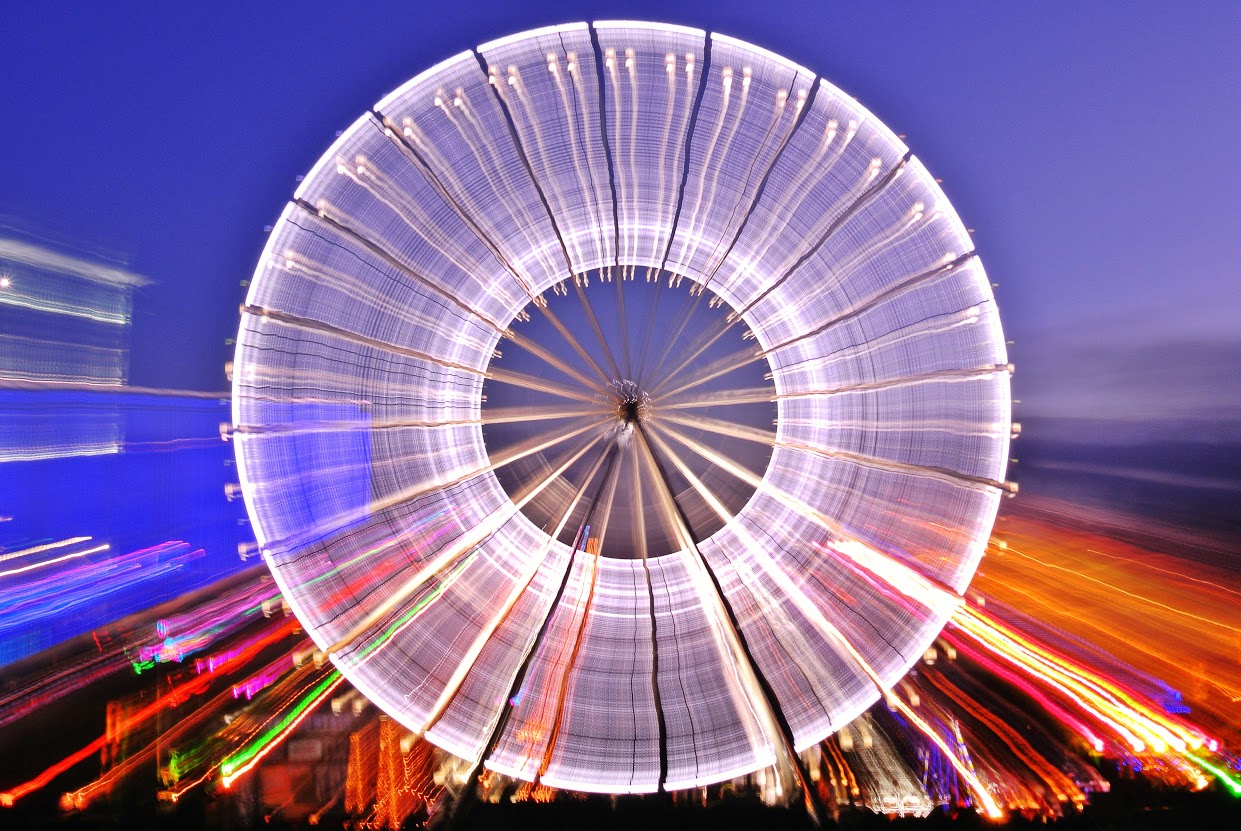 Andresson Muniz Stephens took the second place title with this striking long exposure of a Ferris wheel at night. By zooming in and out while the shutter was open, Andresson was able to create some wacky streaky effects where it appears as though the light is shooting towards you. A £50 Wex voucher is on its way to you, Andresson!
About the shot…
This image was taken in Hyde Park at around 6pm, facing the Giant Wheel. I used a Nikon 1 J1 Compact System Camera with the Nikkor VR 10-30mm f/3.5-5.6 lens, with a shutter speed of 15 seconds at f/16, at ISO 100.
More of Andresson's work can be seen on his Flickr page.
Third place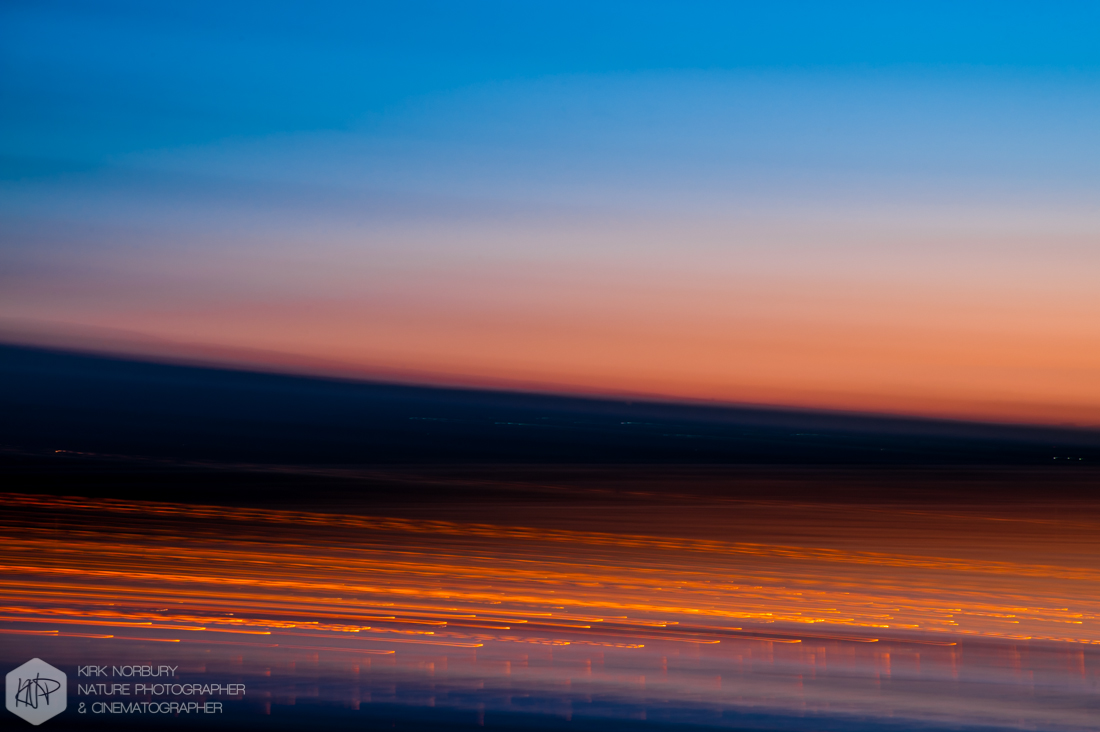 Last but not least, Kirk Norbury is our third-place winner with this electric pan of Ayr beach in Scotland. Kirk managed to incorporate the lights from the houses in the distance to create something a little out of the ordinary, yet smoothed it all together using a panning technique to ensure the lights blended nicely with the rest of the colours in the shot.
About the winning image…
This photo was taken on the beach in Ayr, Scotland. The sun had already set behind the Isle Of Irran but I still wanted to stay and take photographs, so in the last available light I started to take long exposures. While the shutter was open I would pan the camera left to right (or vice-versa) to create some interesting effects. The blurred lights were created from distant houses while the shutter was open for 10 seconds. I used a Nikon D3 and the AF-S Nikkor 24-120mm f/4G ED VR lens to create this image.
Kirk's photographs can be found on his website, Facebook and Twitter.
Thank you to everyone who took part in December's theme! There's still time to enter our January competition, with the theme 'Depth of Field'.