The 'Springtime' theme of April's Facebook Photo Challenge inspired a variety of great shots. Did you win? Read on to find out…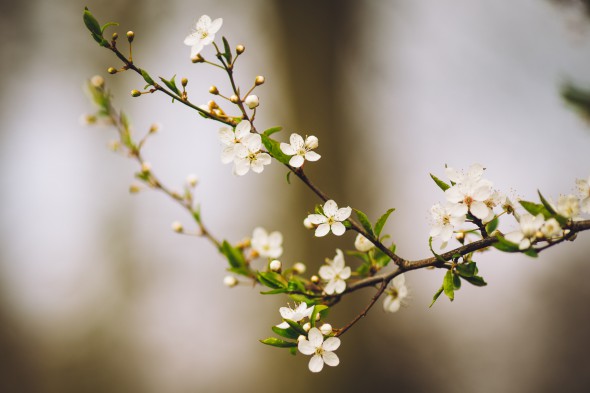 Image: Benjamin Piper
First Place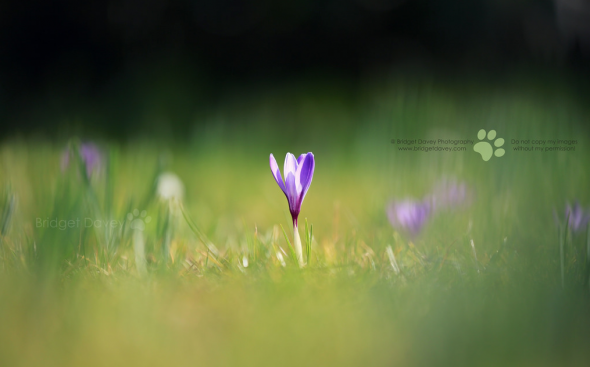 by Bridget Davey
Bridget Davey takes first place in this month's competition with her well-composed shot of a crocus. We love the selective focus, which serves to emphasise the subject and brings out the bright colour of the flower against the rest of the scene.
Bridget talks about her shot:
The photo was taken at Woburn Abbey & Gardens. Spring is one of the most exciting times for a garden photographer – everything is growing and the colours are exploding. With this photo of the crocus vernus, I wanted to show a single little flower in its environment and how fragile and delicate they are. I chose to work with the Canon 70-200mm lens to achieve the blurry background and bokeh look. This way, the focus was on the crocus itself, standing alone in an ocean of green.
I shot this on a Canon EOS 5D with a Canon 70-200mm f2.8 with an ISO of 100, and exposure time of 1/1250 second and the aperture set to f/2.8.
You can see more of Bridget's photography on her Facebook page.
Second Place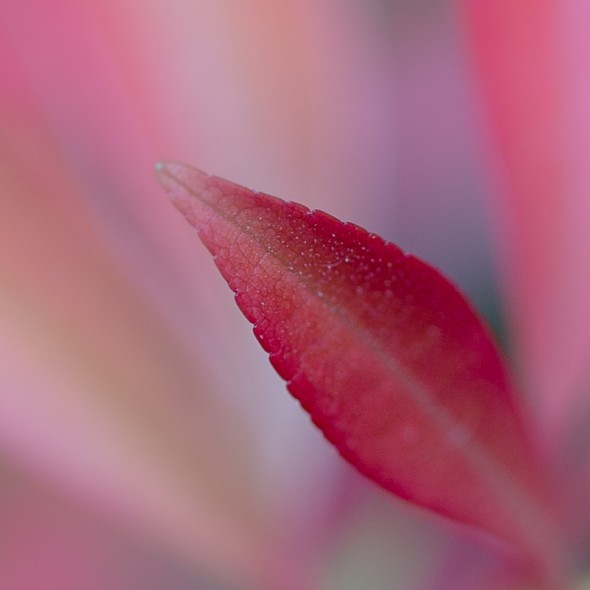 by Tony Mac
Tony's single-leaf macro shot comes second in this month's competition. We love how the image is made up of multiple tones of red and how the composition and selective focus make the shot stand out.
Third Place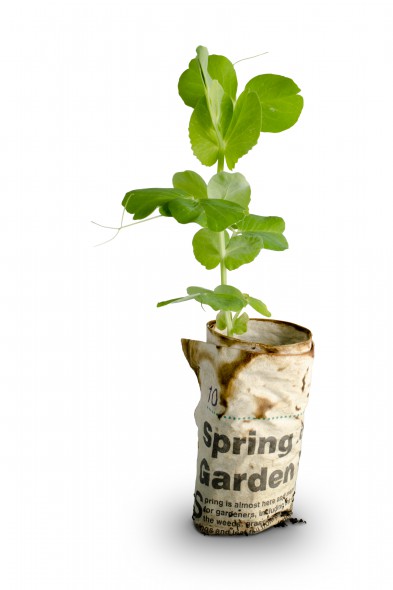 by Sven Roden
In third place this month is Sven Roden. Sven's studio image stands out for its creativity, exhibiting great set-up and execution.
Sven tells us more about his image:
My wife and son had been making recycled seedling pots out of newspapers and growing peas. I noticed that the wording on the newsprint happened to be quite apt. To get the base shot, I set up a simple light tent, side-illuminated via a single off-camera flash. I used a silver reflector to bounce the flash back onto the plant in an attempt to create a relatively even light-field. Setting up and taking the photograph only took a few minutes… Learning the post-production techniques to turn it into a semi-decent final image took a lot longer!
This was shot on my Nikon D7000 using a Nikon Nikkor 35mm set at f/16. I used a shutter speed of 1/60 at ISO 100 and used a Nikon SB600 flashgun off camera.
Take a look at Sven's Flickr page for more of his photographs.
Thank you to everyone who took part in our March competition! Visit our Facebook page for details of this month's contest.