The theme of our December Facebook competition was 'Bokeh', and we were hugely impressed with the results. Here, following much deliberation, are the winners
First place
By Matthew Dartford
Fresh from his Wex Photographer of the year 2015 victory, Matthew Dartford keeps the ball right on rolling with a terrific image that deservedly takes first place in the Facebook competition. What could have been a totally mundane subject comes alive in a way that is truly magical thanks to the skills of the photographer. Great stuff.
Matthew discusses his shot:
The shot was taken at Epic Studios in Norwich. I was there to see a talk by friend who wanted me there to take some shots for him while he was onstage. While I was sitting at the back I noticed the projector above my head and the dust in the air. The colours and effect of the light hitting the dust was really cool.

Taken with a Canon EOS 5D Mark II and a Sigma 85mm f/1.4.
You can follow Matt on Twitter and see more of his images at his website.
Second place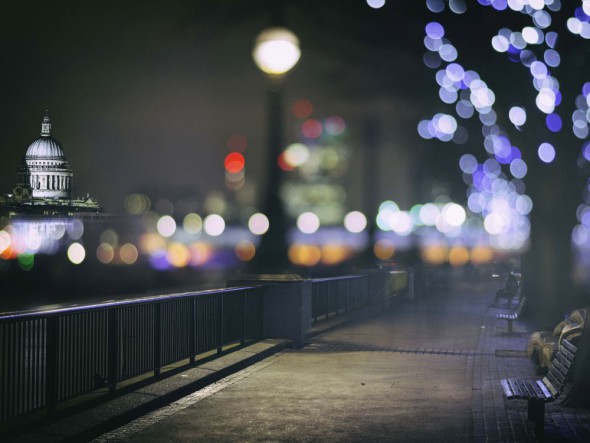 By Naf Selmani
Naf Selmani heads down to London's South Bank to capture a magical display of lights with some beautiful blur, even finding room for St. Paul's! A splendid capture.
Naf talks about his shot:
I took the picture on the South Bank last year. I liked the blue lights on the trees at Gabriel's Wharf and thought it would be a perfect subject for bokeh effects. On the other hand, I wanted something to stand out from the bokeh lights and thought St Paul's dome would be a perfect fit for that. This was a composite image of two shots with different focal point.

I used a Nikon D7100 and Nikkor 50mm f1.8G on a tripod
Naf can be found on (deep breath) Facebook, Flickr, Instagram, Twitter and 500px.
Third place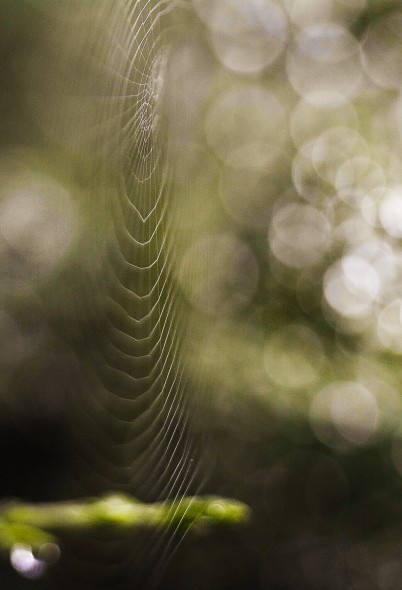 By Robert Bradley
Robert's shot of a spider's web has a beguiling, fairy tale-esque quality to it, thanks in no small part to the pronounced bokeh. A superb shot and a well-deserved third place.
Robert talks about his shot:
It was taken here in Tadcaster, North Yorkshire. I used a Nikon D7100 with a Lensbaby Composer Pro and Edge 80 optic. I know images made with Lensbaby optics aren't to everyone's taste but I love the slice of focus and bokeh you can achieve with this optic.
Thank you to everyone who took part in our December competition! Visit our Facebook page for details of this month's contest.