Our February Facebook Photo Challenge had the theme 'Reflections' and we received a variety of creative entries. Did you win? Read on and find out.
Image: Katie Dix
First Place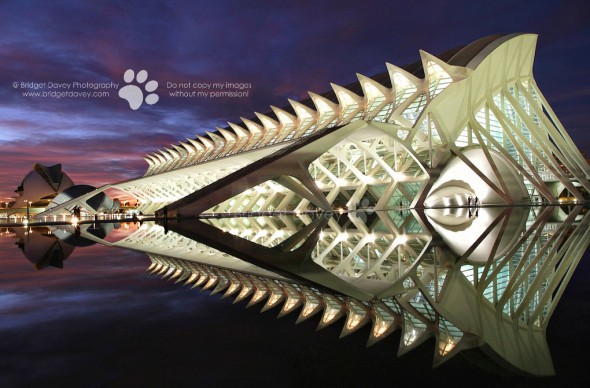 by Bridget Davey
This month's winning image was shot by Bridget Davey. The City of Arts and Sciences in Valencia, Spain, has a lot of stunning architecture and Bridget has really made the most of what's on offer. The time of day was well selected in this shot and the sky really helps the buildings to stand out in the reflection.
Here are Bridget's comments on the image:
The photo, of the City of Arts and Sciences, was taken in Valencia, Spain. The city is just perfect for architecture and reflection photography.
I captured this on my Canon EOS 7D and used the Canon EF-S 15-85mm f/3.5-5.6 IS USM lens. I used an exposure of 2.5sec with an aperture of f/6.3 and a sensitivity of ISO 100.
You can see more of Bridget's photography on her website.
Second Place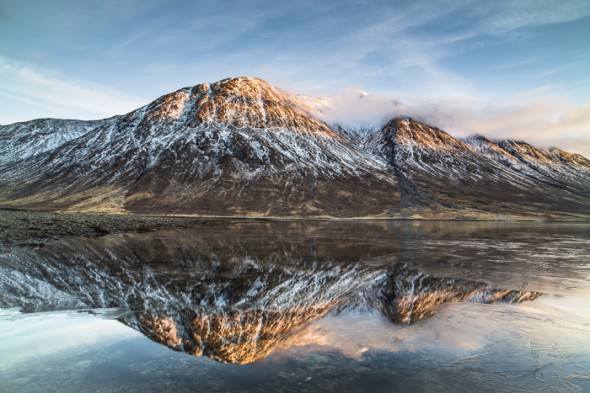 by Larry Bedigan
Larry Bedigan takes second place in this month's competition. These types of images usually require a lot of patience and here it has really paid off, with the sunlight injecting warmth into this otherwise cold-toned image.
Larry talks us through his shot:
The image was taken on the 6th February 2015 at Glen Etive, Scotland. I was with a couple of other photographers and we were waiting for the sun to start setting.
This was taken on a Canon EOS 5D Mark III with a Zeiss 21mm f/2.8 T* Distagon ZE lens, at an aperture of f/22.
For more of Larry's images you can visit his Facebook page.
Third Place
by Kai Dean
In third place this month is Kai Dean. Despite the plain subject, Kai has combined it with a background and base pattern to produce a striking image. It's a simple but effective trick, with the choice of angle leading the eye through the frame.
Kai talks us through how he got this shot:
I took this photo on my desk in my home office. I drew the spots in Photoshop, printed them out and set up a small studio. It took me a while to get the lighting right but I eventually got the setup to work for me, with a single flashgun and a reflector. I spent a lot of time getting the spoon in the right position so the spots would be as close to symmetrical as possible. That's what I like about it; the symmetry and the abstract nature of the shot, which means that when you look at it you do not necessarily know what it is.
I took this shot using a Canon EOS 6D with the Canon 50mm EF f/1.8 lens with a 4x close-up filter. I used a 1/160sec shutter speed at an aperture of f/22 and a Canon 430EX Speedlite for a little extra lighting. I also used a Benro Travel Angel 2 Carbon Fibre tripod.
Visit Kai's Facebook page for more of his photographs.
Thank you to everyone who took part in our February competition! Visit our Facebook page for details of this month's contest.