This month's competition on our Facebook page was titled 'Urban', and we received a range of interesting images on the theme, from monochrome long exposures through to colourful snapshots of everyday city life. After sorting through all the submissions to find our favourites we slowly whittled the list down to our three winners — and here they are.
First place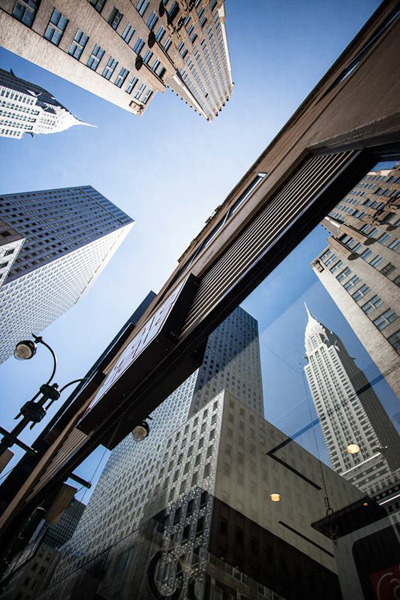 A big congratulations to Chuck Douglas for this beautifully composed image. We loved the combination of the diagonal lines and strong reflections, while the viewpoint makes you feel like you're actually there!
About the photo…
New York City and its inhabitants are a street photographer's dream, but on this sight-seeing trip, armed only with my trusty wideangle, I was more interested in the city's graphic nature and architecture. While strolling through the streets of Manhattan I caught this reflection of the iconic Chrysler Building in a window. I particularly like the strong contrast and geometric perspective. I found New York fascinating and can't wait to go back again! For this I used a Canon EOS 5D Mk II and an EF 17-40mm f/4L USM lens with a Hoya polariser.
You can find more of Chuck's work on his website as well as on his Flickr and Facebook pages.
Second place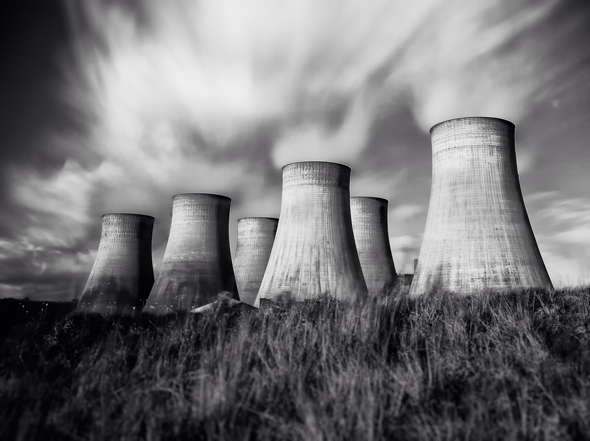 Richard's image takes second place this month, thanks to its gorgeous tonal range and the soft blurring of clouds and foreground introduced by a 10-stop Neutral Density filter.
About the photo…
The image is of Ratcliffe Power Station. I had always planned the image to be a black and white long exposure, so I used my Gitzo tripod, Canon EOS 5D Mk II, Canon 24mm TS-E lens, a shutter release cable and the Lee Big Stopper to capture it. It's a 30-second exposure at f/11, at an ISO of 100. I love the way the long exposure has blurred the smoke rising from the chimneys and how it then blends into the clouds.
You can find more of Richard's work on his website and on his Facebook page.
Third place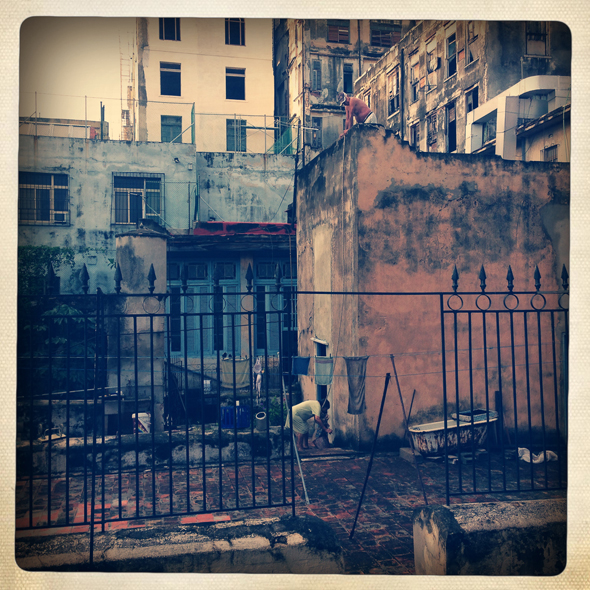 And finally, Margarete's image of an elderly couple on a Havana rooftop wins third place. This stood out on account of its muted colours and contrast between the various walls and windows, while the inclusion of the couple added a further element to draw the viewer into the image.
About the photo…
This image of a derelict open roof space was taken in Obispo Street, Old Havana where an elderly couple is helping each other to repair the roof. The slow decay of the colourful walls provides beautiful textures and backdrops, but for the occupants living there it's a daily challenge! The equipment I used was an iPhone 5 with the Hipstamatic app.
You can find more of Margarete's work on her website, as well as her Facebook and Flickr pages
Thanks to everyone who entered the competition! August's Photo Challenge is still open for entries - head over to our Facebook page for more information.