Our June Facebook Photo Challenge had the theme 'Contrast'. Did you win? Read on and find out…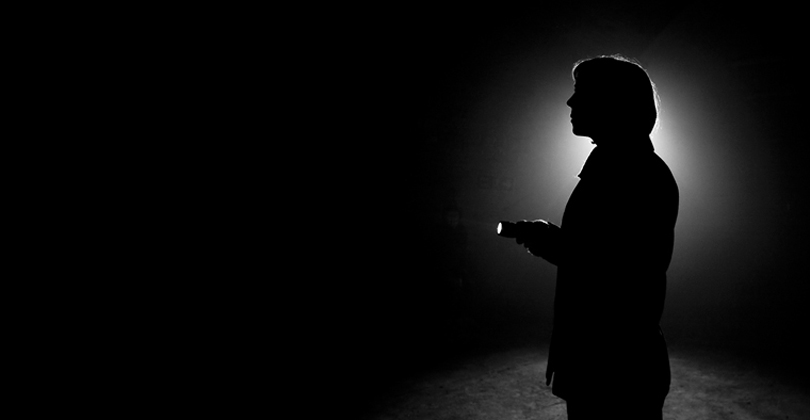 Our June Photo Challenge had the theme 'Contrast'. We had lots of very impressive entries into the competition and deciding on the winners was a real challenge. Thank you to everyone who entered - here are our winners:
First Place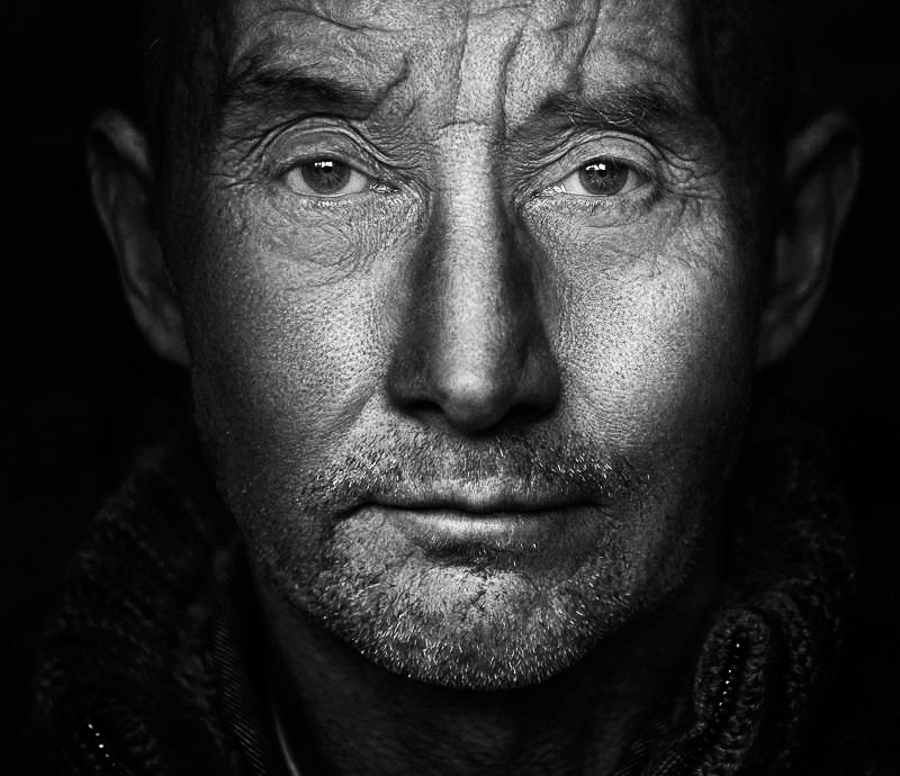 This month's first place goes to Simon Jenkins with this beautifully captured portrait. The lighting works perfectly with this style of shot, showing every detail in the subject's face. It's an interesting contrast between his face and the background as the light drops off around his face very quickly.
Well done, Simon! Simon talks us through the winning image…
The picture was taken of my next door neighbour who I always thought had a very interesting face. He was standing in a doorway at the time and very kindly let me take a picture of him. My main objective was to get some good catchlights in his eyes without him staring into sun, so I used the porch as a shield to achieve this. I used my Nikon D800E in conjunction with the Nikon 70-200 f/2.8 lens, with the image taken in natural light. The lens was set at 170mm at an aperture of f/3.2, with a shutter speed of 1/320sec at an ISO of 200.
You can see more of Simon's photography on his website.
Second Place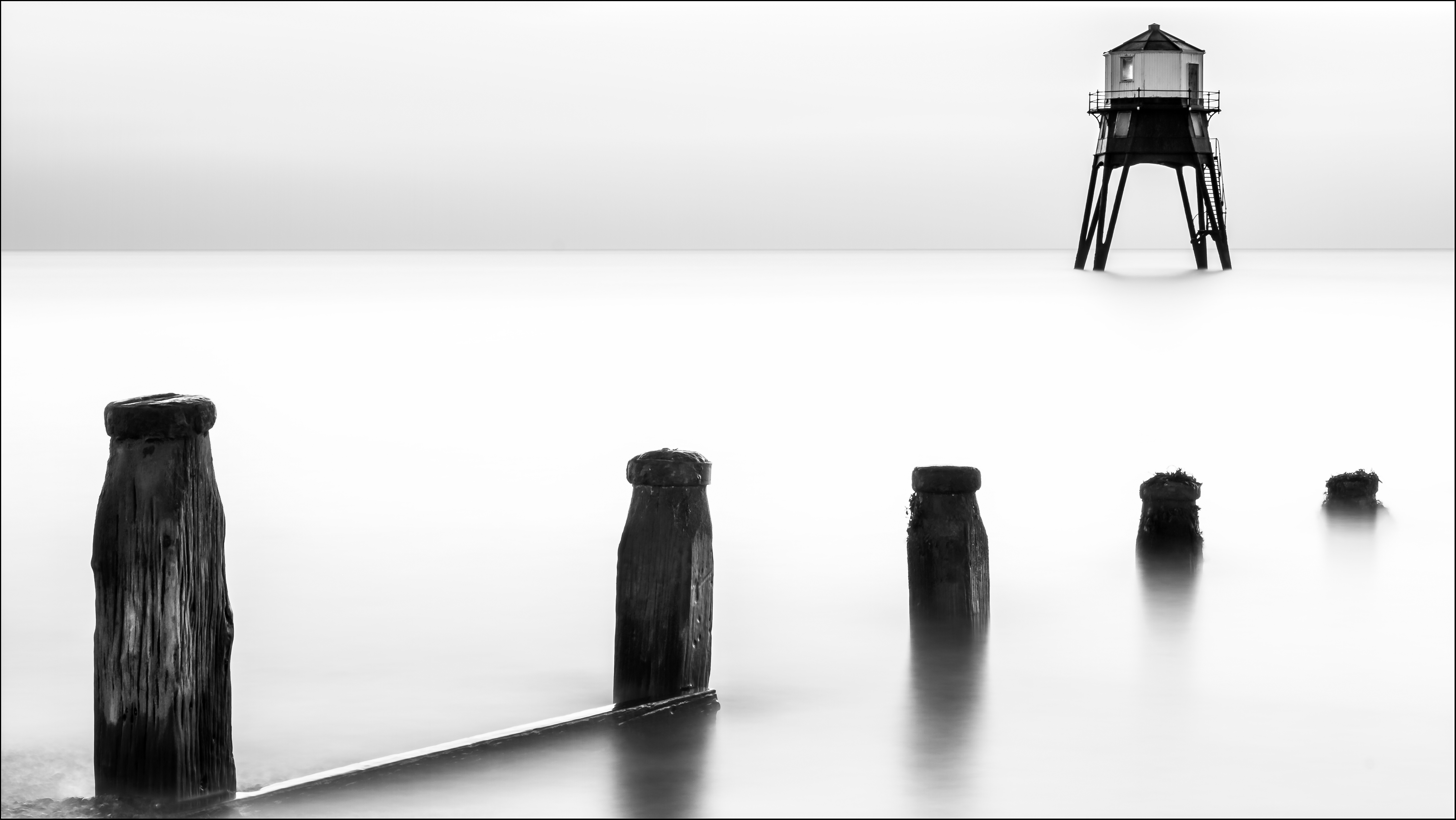 Second place goes to Tristan Morphew, with this creative take on a popular location. The deliberate limit in tones throughout the shot brings a two-dimensional feel to the composition, with the milky white of the sea and sky contrasting beautifully against the darker details. We received a large number of black-and-white shots in this competition but this one really stood out.
Tristan talks us through his shot…
The location is the often-photographed Dovercourt Lighthouses, this being the "Low" one, the standing of which is often submerged at high tide. I had made a few journeys to Dovercourt last year, and had been met with various weather conditions; this day, the weather forecast had said "clear", but I had been met with a big, featureless, grey cloud out to sea. I used my Canon 7D and Canon EF-S 17-55 f/2.8 lens at 47mm, at an aperture of f/16. Exposure was 189 seconds at ISO 100, using my Format Hitech Prostop 10 IRND filter and supported by my 3 Legged Thing Brian tripod.
You can see more work by Tristan on his website.
Third Place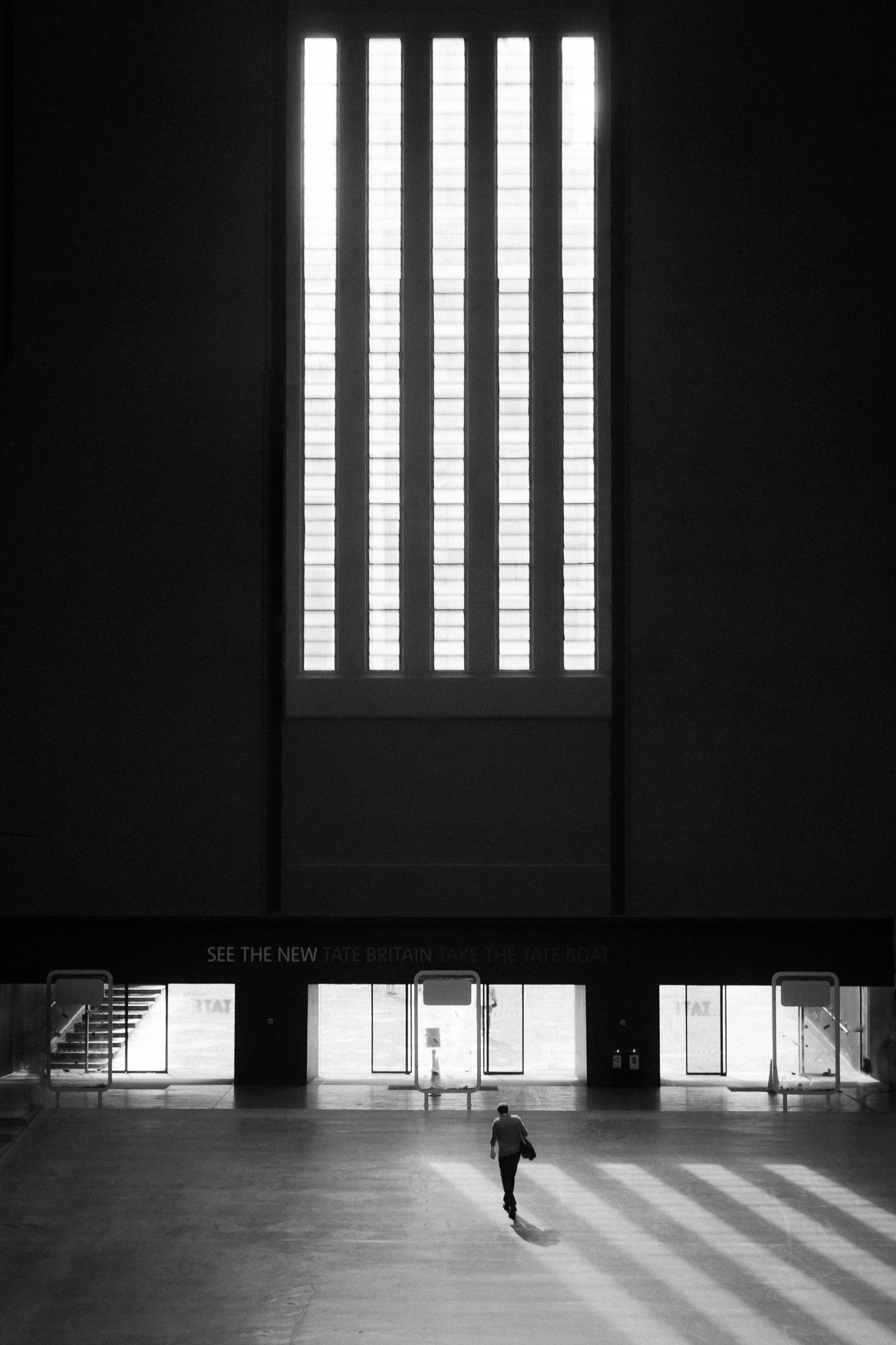 Finally, third place goes to Lee Acaster. We particularly love how the man in the image breaks up the symmetrical composition of this shot, while the human element contrast with the cold, empty environment around him, also highlighting the scale of the building. Great work, Lee!
Lee tells us about his image…
This shot was taken in the Turbine Hall at the Tate Modern, which is a great space for photography. As tripods aren't allowed I had to shoot handheld. I steadied myself in position to shoot these pools of light, and then it was just a case of waiting for a moment when the hall was empty, apart from the solitary figure crossing the shadows. I really liked the graphic nature of the light and also wanted to convey the sheer scale of the space by placing the figure down at the bottom and making sure I included the whole of the window. This was shot on my 5D Mark II that had been converted to infrared, with a Tamron SP 24-70mm f/2.8 Di VC USD lens at a focal length of 70mm. I used an aperture of f/3.2 and a shutter speed of 1/25sec at ISO 100.
Thank you to everyone who took part in our June competition! Visit our Facebook page for details of this month's competition.