This month the theme of our Facebook photo challenge was travel, and you rose to it with aplomb. Who came out on top? Read on…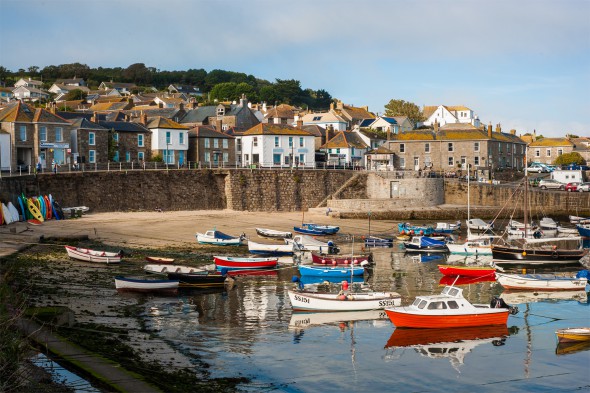 Image: Matt Golowczynski
First Place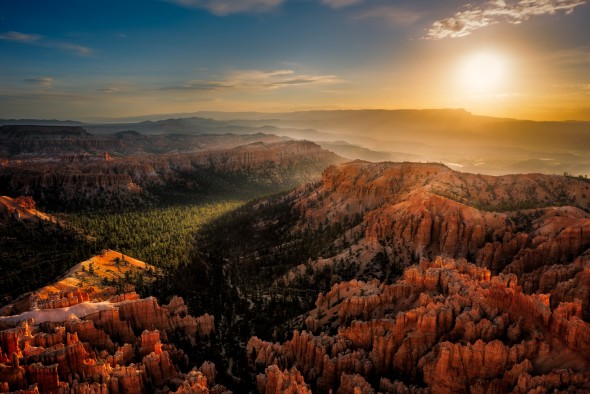 By Andreas Ettl
As soon as we saw this stunning image of Bryce Canyon, we knew we had a winner. Andreas' shot has a sense of wonder and adventure to it that perfectly encapsulates what's great about travel photography.
Andreas talks about his image:
The photo was shot during sunrise over Bryce Canyon at Bryce Canyon National Park, Utah. I was getting my gear ready around an hour before sunrise in freezing conditions, and waited patiently with other early risers until the sun was finally in the right position to cast a warming light into the canyon.
I used a Nikon D800 and a Nikon 16.0-35.0 mm f/4.0 lens. The camera was mounted on my Feisol CT-3442 tripod with an Acratech GPS Ballhead and a Really Right Stuff BD800-L L-Plate.
Andreas is currently in the process of setting up a website for his photography, so keep an eye out! We have a feeling we'll be seeing lots more from him in years to come!
Second Place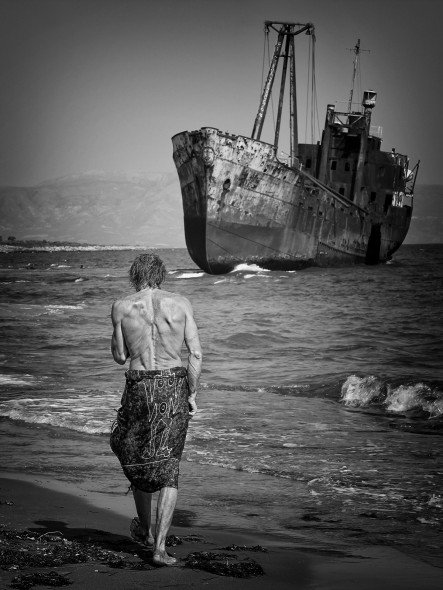 By Alexandros Dalkos
This image of a well-known Greek shipwreck is startlingly effective. Including a human element in the foreground gives the image an extra dimension and makes for an unforgettable scene, enhanced still further by the conversion to monochrome.
Alexandros talks us through the shot:
The photo was taken at Valtaki beach, near Githio at Peloponisos, Greece. There is a famous shipwreck named Dimitrios, which I wanted to take photos of, but the time of day with the hard sunlight wasn't appropriate for a good landscape. I saw that tourist wandering around the ship, wearing a pareo, and his back was just perfect to match the shipwreck and create a 'castaway' story.
I used a Canon EOS 550D, with a Canon EF-S 18-135mm lens.
You can see more of Alexandros' photography at his website or his Facebook page.
Third Place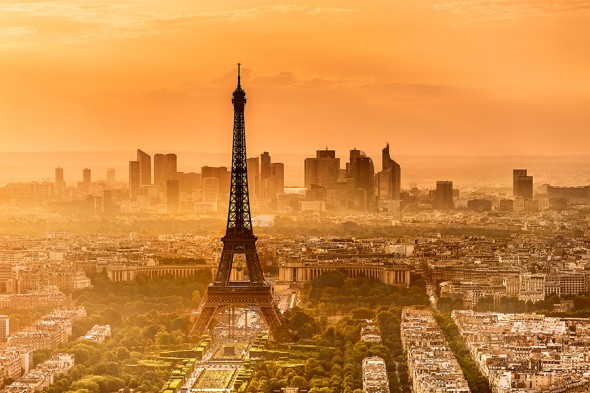 By Tamara Kwan
By taking a wider perspective of a much-photographed subject, Tamara makes what could have been a tourist cliché picture into something special and memorable. This shot is thoroughly deserving of third place.
Tamara discusses her image:
My Paris sunset photos were taken from the top of Tour Montparnasse in Paris, France. I was trying several different settings trying to get the best exposure. I did fumble with filters but put them back in my bag in the end as at that height and with people crowded around me I was worried one would drop off!
I used a tripod and a Canon EOS 5D Mk II, with a Canon 70-200 f2.8L lens attached.
Tamara has plenty more images at her website and her Flickr page.
Thank you to everyone who took part in our June competition! Visit our Facebook page for details of this month's contest.