Our March Facebook Photo Challenge had the theme 'Abstract' and we received some stunning entries. Did you win? Read on and find out.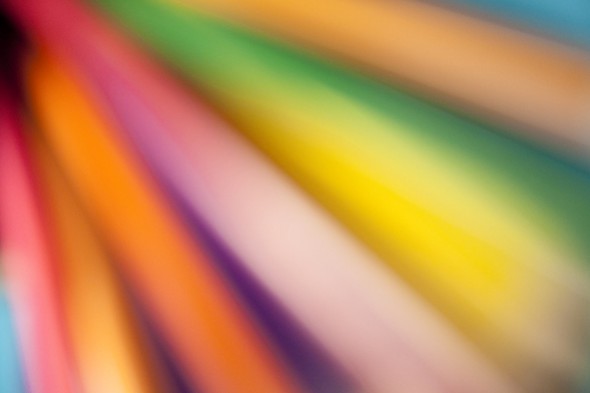 by Matt Golowczynski
First Place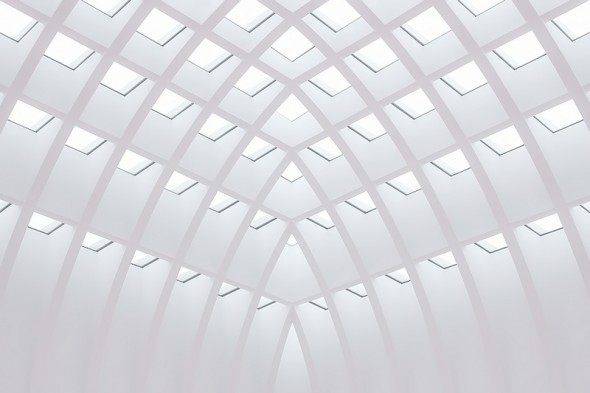 by Eric Dufour
This month's first place is Eric Dufour with his shot of the Galeria Kaufhof in Berlin. The tones and symmetry work perfectly through this image and Eric has obviously taken his time to frame the shot so precisely. Well done, Eric!
Eric talks about his shot:
This picture was taken in Berlin at Galeria Kaufhof, the largest store in the former German Democratic Republic. It's a very typical image of my photographic work because I love chasing curves, lines and diagonals, playing with symmetries and discovering repetitive patterns. I am really attracted by graphics, geometric shapes, subjects with a dominant colour and minimalist compositions, and this glass roof immediately caught my eye.
I used a Canon EOS 50D along with a Canon EF 24-105mm f/4 L IS USM lens, setting the aperture to f/7.1, the shutter speed to 1/100sec and the sensitivity to ISO 400.
You can see more of Eric's photography on his Flickr page.
Second Place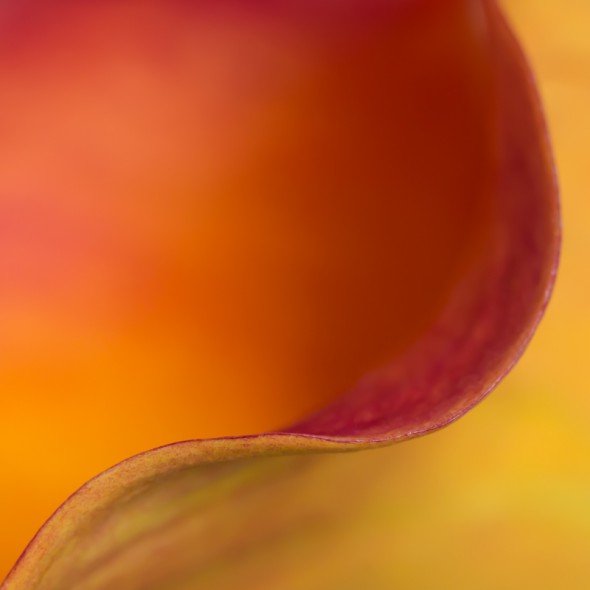 by Vera Stevens
Vera Stevens takes second place in this month's competition. Vera's interesting and creative shot captures beautiful colours dissected by a perfectly formed leading line.
Vera talks us through her shot:
The photo is of a Calla lily. I always tend to use tripod and manual focus when shooting macro images as it gives me more control. Focusing on the curve of the petal combined with the shallow depth of field created a focal point and perfect composition, and I really like the colours in this photo too.
I used a Canon EOS 60D with a Canon EF-S 60mm f/2.8 Macro USM lens and tripod under natural lighting. The camera settings were an aperture of f/2.8, a shutter speed of 1/80sec and a sensitivity of ISO 400.
For more of Vera's images you can visit her Flickr page.
Third Place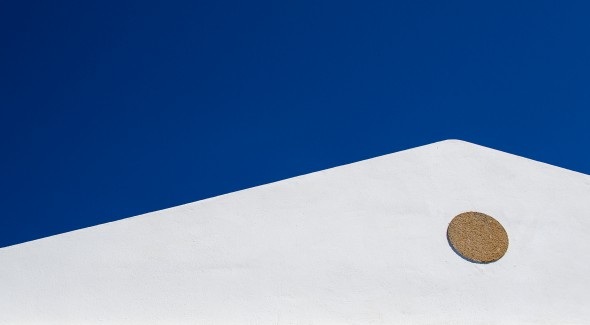 by Paul Bicket
In third place this month is Paul Bicket. We loved the simplicity of this image, with the strong blue contrasting against the clean white, making it far more intriguing than a picture of the whole building. Great work, Paul!
Paul tells us more about his image:
The photograph was taken in Pefkos, Rhodes. I love the simplicity and the strong contrast between the white building and the blue sky.
I shot this using my Nikon D3100 DSLR equipped with a Nikon 35mm f/1.8 G AF-S DX lens. I set the shutter speed to 1/640sec, the aperture to f/8 and the sensitivity to ISO 100.
Take a look at Paul's Flickr page for more of his photographs.
Thank you to everyone who took part in our March competition! Visit our Facebook page for details of this month's contest.