May's macro-themed photo challenge received some unique and creative shots. Did you win? Read on to find out…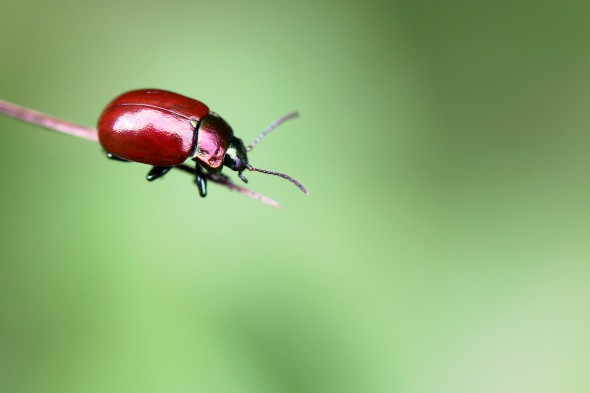 Image: Adam Tacon
First Place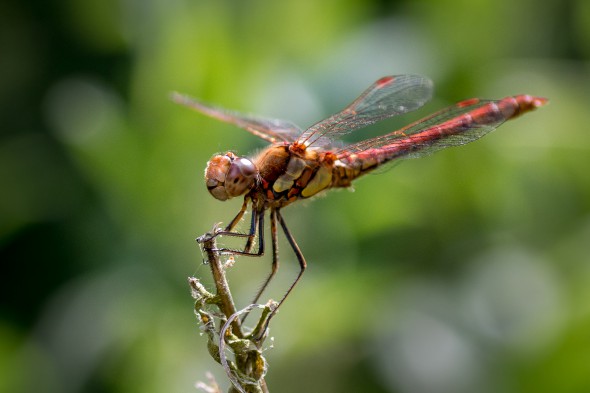 by Carl Gray
This great close-up shot of a common darter takes first place in May's Facebook photo challenge. Carl has managed to capture a beautifully sharp shot of a fast-moving subject.
Carl talks about his image:
I shot this at my local nature reserve, Stratfield Brake in Kidlington. It was a hot summer day with very bright light, but I found my subject resting in some dappled light. I took about 15 photos of the darter in total, each time getting a little closer.
The photo was taken hand-held with a Canon 70D and a Tamron 90mm f2.8 SP Di Macro Lens at f4, 1/800.
You can see more of Carl's photography on his 500px page.
Second Place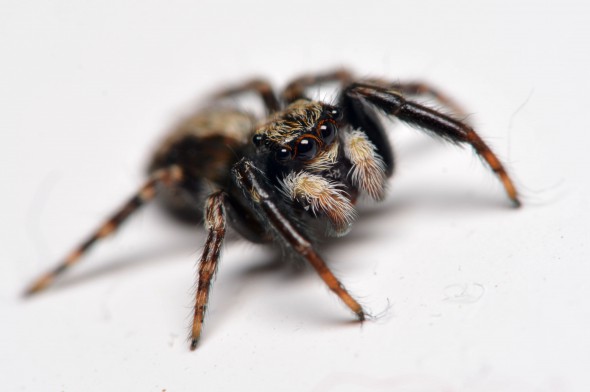 by Kofi Skingley
Kofi's extremely close-in shot of a jumping spider takes second place. This subject is easily spooked, so getting a sharp photograph takes a lot of patience.

Kofi talks us through his capture:
This image was taken on my window ledge. I have since discovered that modern homes and infrastructure constitute the main habitat for small jumping spiders like this one, which was only about half a cm long.
I used a Nikon D3200 DSLR along with a 105mm macro lens, featuring a reversed 50mm f2 to get even closer. The scene was lit by an off-camera flash and triggered wirelessly. The shot was taken hand-held and is a single image rather than manipulated from multiple images in post processing.
Third Place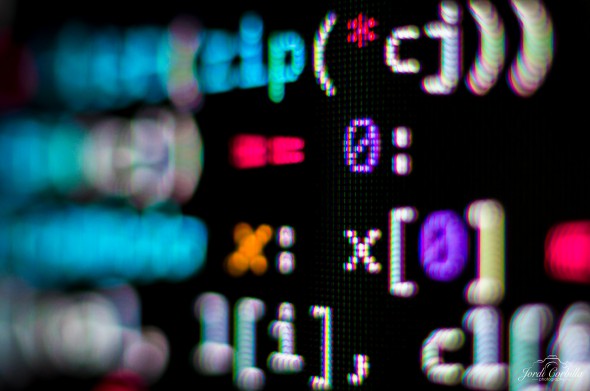 by Jordi Corbilla
A very original shot really grabbed our judges' attention for third place this month. Jordi's different take on the subject brings together an original idea and a great use of depth of field.
Jordi tells us more about the image:
I was struggling a bit this month as I wanted to do something different. I was thinking of insects, water droplets, bubble soaps etc. However, I've done all that before so I ended up taking a picture of what was in front of me at the time: code I was writing.
I shot this using my 35mm at f1.8 with a 36mm extension tube using manual focus and natural light.
Take a look at Jordi's Flickr page for more of his photographs.


Thank you to everyone who took part in our May competition! Visit our Facebook page for details of this month's contest.